And just like that – here we are – it's 2022. We hope that you had an enjoyable break over the holidays – we certainly did. Not doing anything special at all but enjoying a little down time and just being at home. Eating way too many chocolates on occasion and watching some good programs – as well as some rubbish on TV !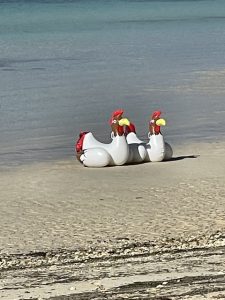 Of course everyone here is cautious about Covid – there has been a big outbreak in Harbour Island as well as in Nassau – so staying close to home and counting our blessings is a favorite option.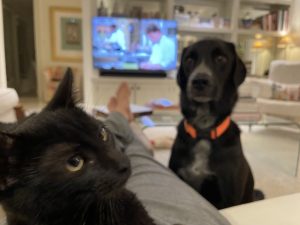 Rudge and Brian have become acquainted and are now spending time together in the house which is good progress. Brian is being spayed this week which will be a relief as there are far too many cats and kittens around without anyone to take care of them. She came through the operation well but was pretty disgusted – it seemed – to have to stagger around and stay calm for a while ! Thanks to Dr Italia Sands and her assistants for a great job at Noah's Ark Animal Centre in Rock Sound.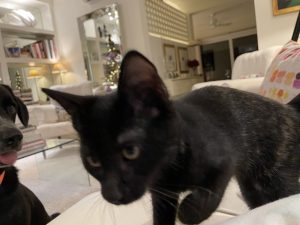 On a less personal note – there are changes to the travel requirements if you are coming to the Bahamas. From January 7th all travelers regardless of vaccination status require full PCR test taken not more than 3 days within the date of arrival here. Do carefully check out the requirements through this link – https://www.bahamas.com/travelupdates
–  of course having just done this I now see that it says that mandatory PCR tests for all travelers are suspended and the rapid antigen test will continue to be accepted if you are fully vaccinated. Confused – well you should be !!
Also news from here is that the rate of VAT is down from 12% to 10%. Not quite sure how good this is for the revenue of the government but of course many people will be pleased by this drop in rate.
So on we go go with the New Year – no resolutions of any kind – apart from trying to be kind whenever possible – we are good enough as we are – these are tough times and kindness towards ourselves and others is what we are focusing on . Happy New Year to you all – may 2022 bring at least part of what you may be wishing for…..