This week's blog finds us in that sweet spot between Christmas and New Year – that no mans land that I enjoy a great deal…..  We had a lovely day on Christmas Day – I spent it preparing and cooking a big dinner which we shared with good friends.  The pictures will tell the story best I think….
But the week before we had Dan, Larry and Mark over for a meal to give the house it's first taste of entertaining. I cooked a big bowl of pasta – a very simple but tasty meal and we all sat at the lovely new dining table. Needless to say it was only as everyone was leaving that Dan remarked that I had not taken a single picture to mark the occasion. Never mind eh ?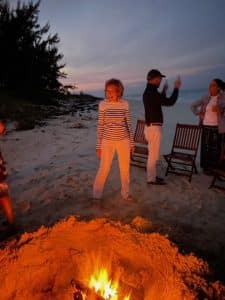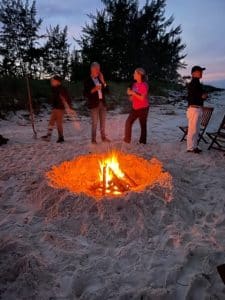 The evening of the night before Christmas Eve we went to the first ever beach bonfire party I had ever been to – hosted very generously by Shelby White who lives on the Atlantic side of the island. A great bonfire set up and managed by Ethan from the Levy Preserve , good food and great conversation made a lovely start to the celebrations.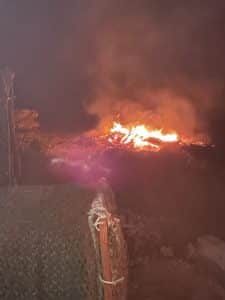 Christmas Eve we went to another bonfire party this time hosted by Dan and Larry on the rocks beside their house on Cupids Cay. Everybody took a dish to share so there was wonderful variety of food laid out in the house. It was a very sociable gathering and much fun was had by all…..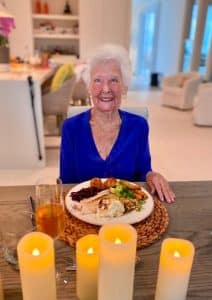 On Boxing Day evening we went to The Yellow House to have drinks with a lovely family who were renting the house. A beautiful young woman called Natalie spoke to me in the queue for the checkout in Burrows before Christmas – she recognized me I think from reading the blog – and we chatted and were given an invite ….. Well what a lovely evening we had – we met her husband and her mother and stepfather and it was if someone had waved special friendly dust over us all – we all got on so well it was truly a delight.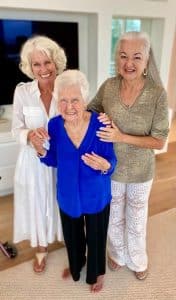 The spirit of the Christmas season has been in abundance for us this year – nothing spectacular – but a true feeling of friendship and kindness and opening to people around us – warmth and sharing. Long may this go on.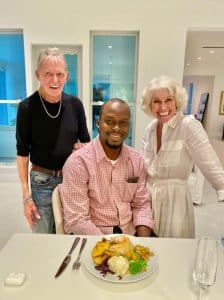 And so dear friends we wish you a Happy and Peaceful New Year – as I say at this time every year – may you recognize and treasure the good times and may you face the difficulties we all face every year with courage and fortitude. Show kindness wherever you can and be grateful for the kindnesses shown to you ….. With love from Kathy and Bob xx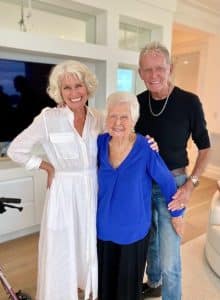 And finally – a picture of the boys getting a romp on French leave Beach just before Christmas …..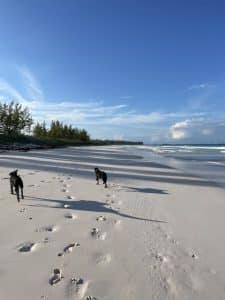 The weather then was beautiful – at the moment it is cloudy, raining and a lot cooler than we are used to ….