Friday 12th December saw the Christmas Party for the Exceptional Learners at Tippy's in Eleuthera.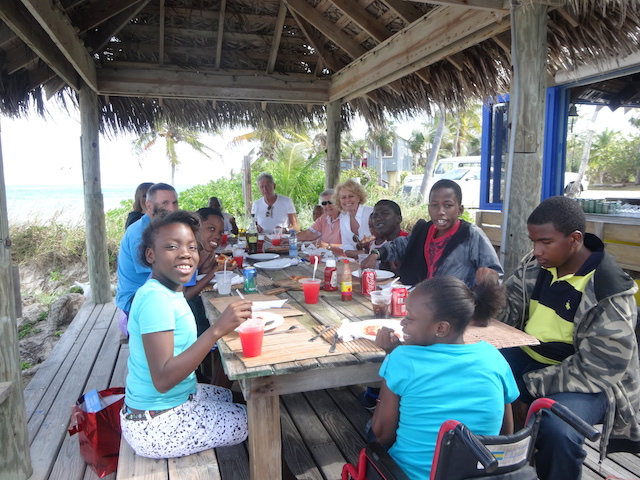 This is the third year we have had a pizza and ice cream party for the children and staff at Christmas – with presents and singing !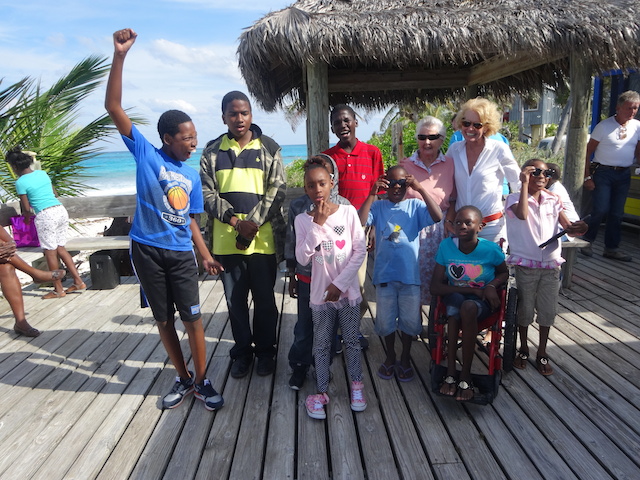 This year the children gave a wonderful performance of " Santa Claus is coming to town" – with musical accompaniment by Macnel on the xylophone – and with Cristian making a special appearance as Santa Claus !! It was terrific !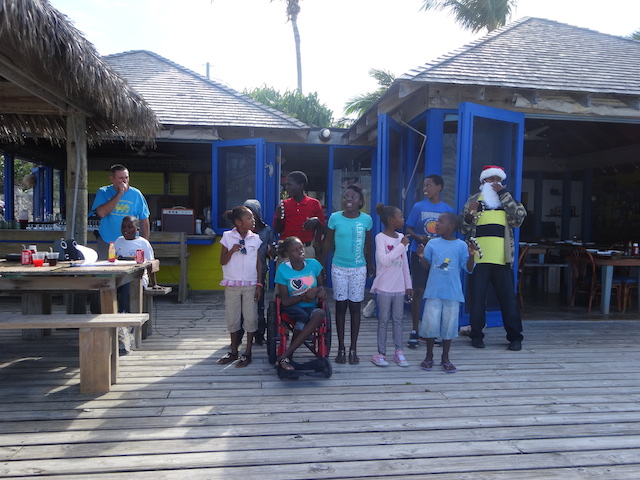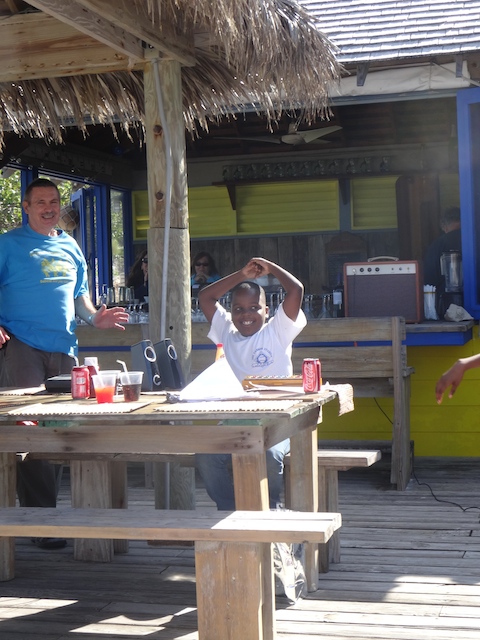 Plenty of pizza was consumed along with ice cream and fizzy drinks – and as always one of the highlights was the ride to Tippy's on the back of Bob's truck and Cecil's truck. Sorry – I forgot to take any pictures of that – I must remember next year !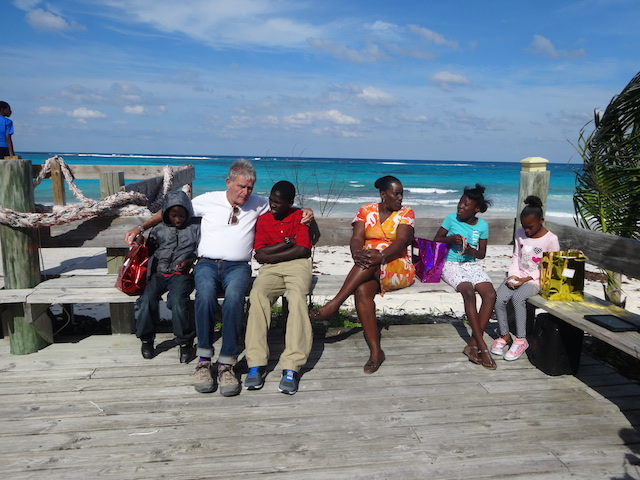 Each child had a bag of presents – requests included digital watches, lego, lip-gloss, ray bans !!, action figures and assorted other items – socks, flashlights, hair decorations and sweets !