Back to the Best of Eleuthera series and one of the very best ! – Eleuthera Island Farm. Many of you will be familiar with the farm – just south of Palmetto Point crossroads on Queens Highway. It supplies us with fabulous fresh seasonal produce, all sorts of bottled sauces and marinades and BREAD. Proper bread – not squishy and full of sugar like so many processed mass produced breads – bread you want tear the crust off and eat before you get home !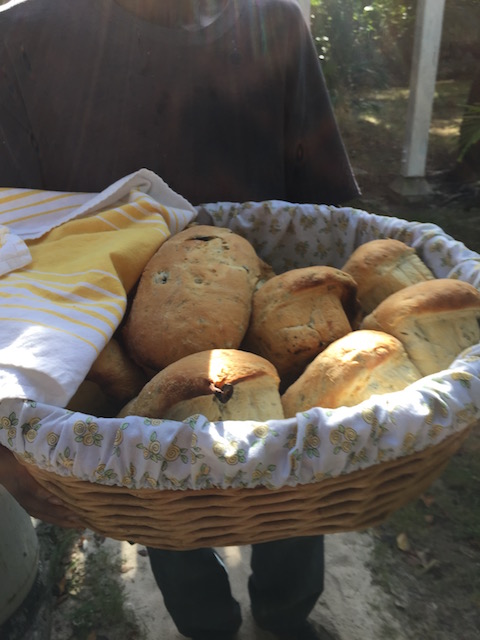 Owned by Clyde and Anne Bethel, the farm has been running for around 18 – 20 years – but over the last few years it has escalated in the variety of what it provides. They currently have around 7.5 acres under cultivation with another 3 acres scheduled for later this year.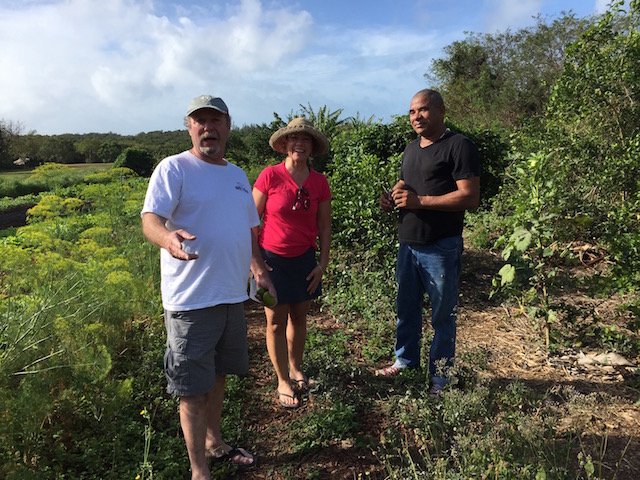 It is one of the top tips I always pass on to our renters as a source of the best fresh food available – and so do many other people. Tuesday mornings are a sight to see. The farm opens at 9am ( closing at 4pm) and the amount of cars parked give you some indication of the popularity of the bread supply. The bread is baked on Tuesdays and Fridays – but Tuesday is the most popular because of course a lot of rentals run from Saturday to Saturday.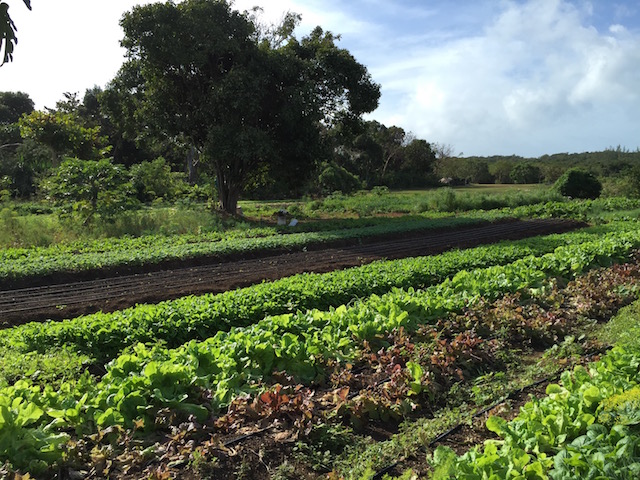 My favorite is the Cuban loaf, but I also love the Sour Dough , baguettes and I often by a cinnamon roll for my Mum. A proper English lunch is a sandwich made with fresh Cuban bread – a white bread – and then filled with grated sharp cheddar cheese and finely chopped raw red onion – a big favorite of Bob's …… I also love the individual ciabatta rolls – I often use these to make my own sandwich…..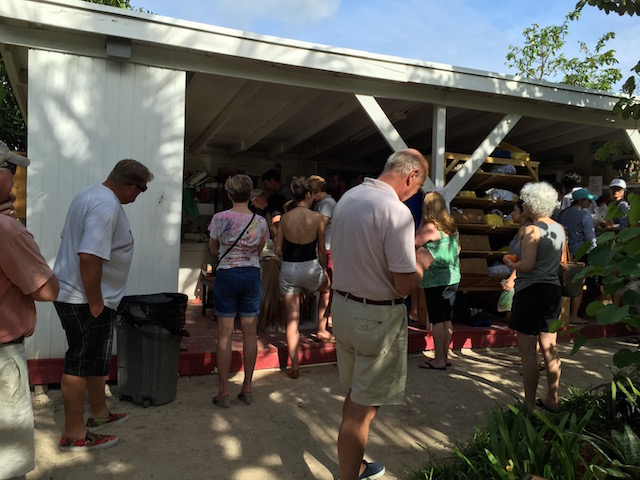 My own favorite things from the farm are their homemade pesto – sometimes with basil , sometimes with cilantro. Obviously this is lovely as a pasta sauce but another of my trusty appetizers is to slice a baguette, drizzle it with olive oil, spread pesto on it and then top it with finely chopped tomato – bake in the oven for about 8-10 minutes and hey presto a very tasty dish.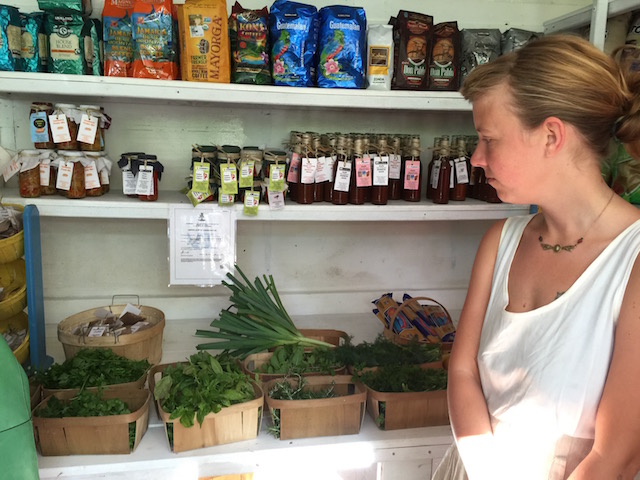 I also love their salad dressings – I am not very good at making my own – so I rely on theirs and they never let me down. They make a great fine herb dressing and also a very good tomato based one as well.
The dill butter is a very useful item to have in the fridge for cooking fish with and I also love the taboulah salad that you can often find in the fridge at the farm – makes a great lunch.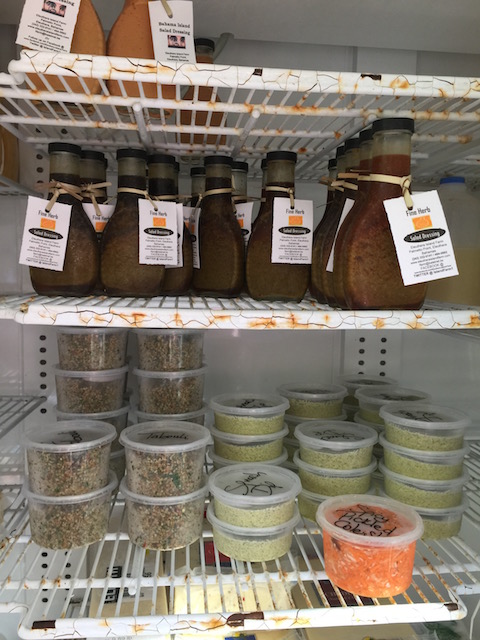 There is a huge array of hot sauces, marinades, honey and preserves which when you have to stand on line is great to browse through and of course there are plenty of bottled tomatoes and home made pasta sauce. Anne and her terrific assistant Trecia have a great talent for coming up with all sorts of imaginative new products and everything is made right there using their own produce.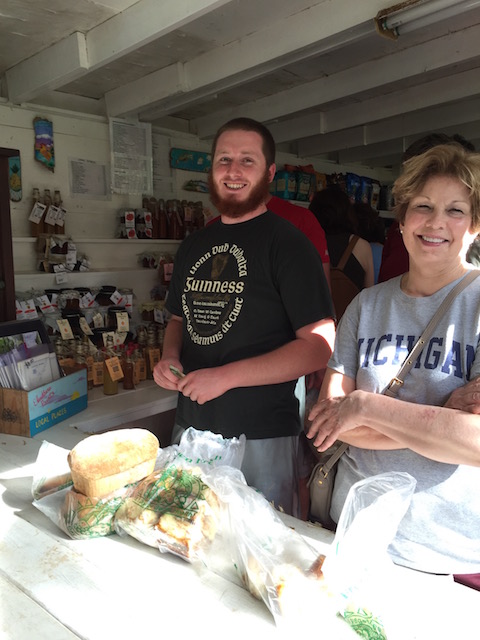 One of my other great passions at this time of year are the fresh leeks they grow. I use these to make soup and  quiches as well as using them as a stand alone vegetable simply cooked in melted butter. The salad greens are always abundant and plentiful – fresh arugula, kale, pok choy, spinach , and a great range of fresh herbs. I also need to mention their spinach dip, hummus, tomato salsa – the list goes on and on……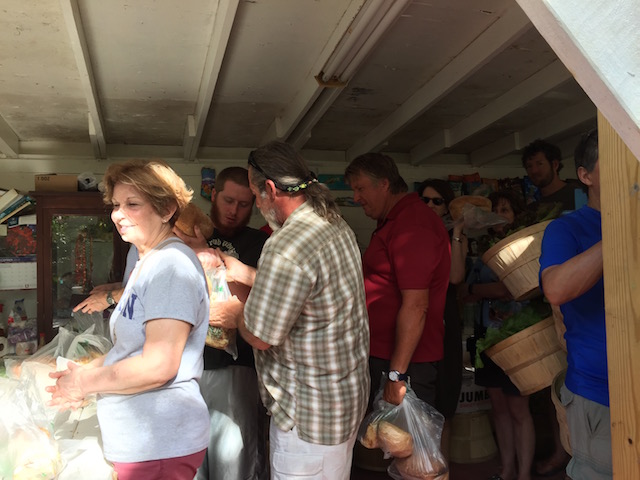 So pay a visit to the farm, treat yourself and let me know what your favorite products are …..