So on we go marching through May here in Eleuthera – the mangoes are in season so that is something to be thankful for – always a huge glut then they are gone before you blink ! Personally I like to skin them and chop them up on my morning yogurt and granola – but sometimes nothing beats standing at the kitchen sink eating one with juice streaming down your arms !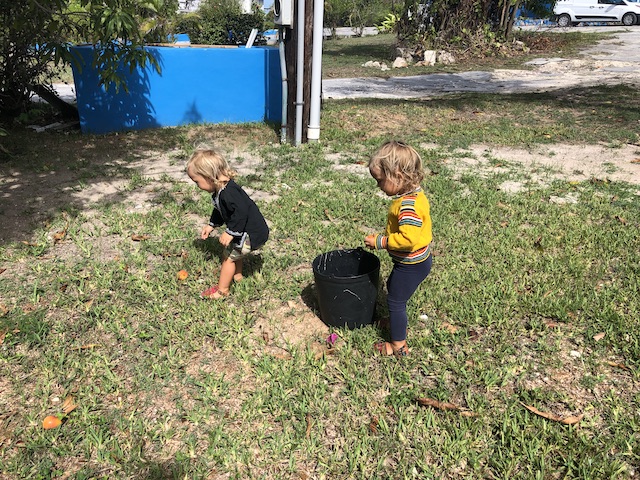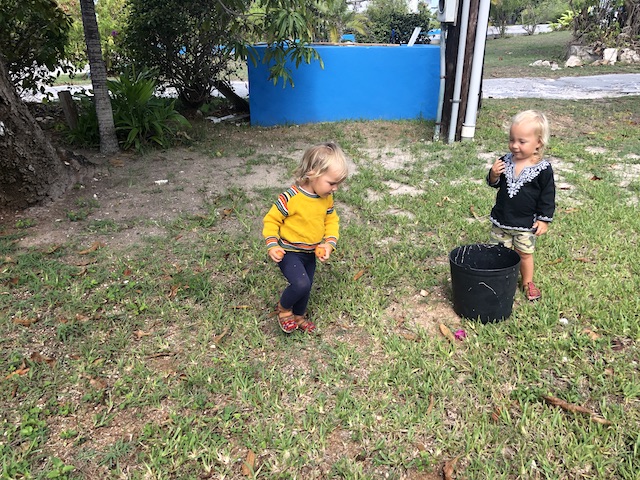 I just recently noticed as well that we have a sapodilly tree in the front of Fond Memories – there are lots of fruit on the tree but they are not ripe yet – hopefully not long now until they are….. They are also a lovely fruit – they look a bit like a brown kiwi fruit – but they taste like caramel ……
Finally on Sunday we had a full day of rain which we so very desperately needed – we have hardly had any rain for months and since then the grass has begun to turn green and the blossoms are looking good. Of course Sunday was Mother's Day but passed without any real fanfare this year. Written messages are the order of the day rather than gifts in this state of lockdown. There is a reasonable amount of freedom during the week – as long as you are wearing your mask – but from Friday night at 9pm until Monday at 5am we are all confined to barracks….. Of course I can still thankfully visit my Mum as her house is on the estate here …..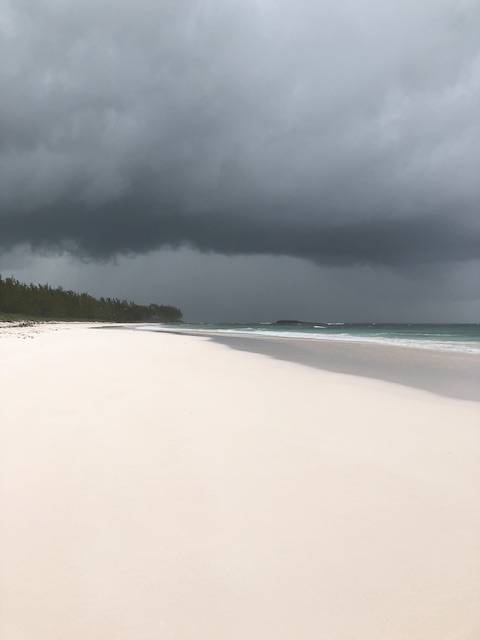 I been continuing with my fabric dying efforts – 2 sad old orange bed throws now look as good as new – one more orange one to go …… Also plenty of towels to get through – but I am thankful that the new water pumps have arrived so I can start using the washing machine at Fond Memories for the towels.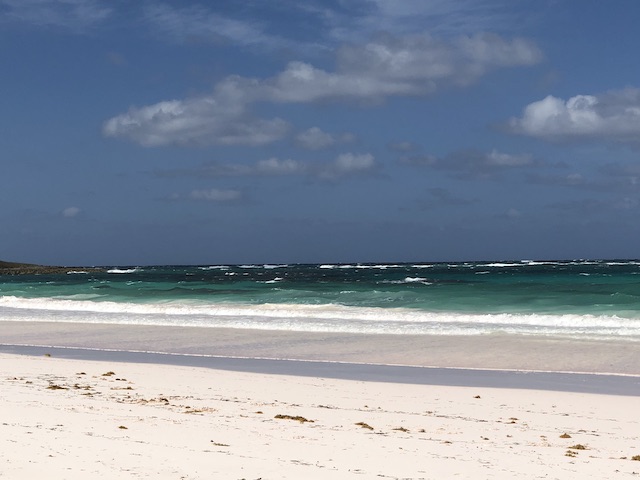 Did I write about wardrobe sorting ? – I think I did – but I don't think that I mentioned all the alterations I have had done by the very talented Dan on Cupid's Cay. I have had several pairs of pants shortened – the reality is that my days of wearing heels are sadly pretty much gone – so it is useful especially here not to have trouser hems trailing in the dust ! Big thanks to Dan for all his skilled tailoring …… Just found another pair I might ask you to work on !!!!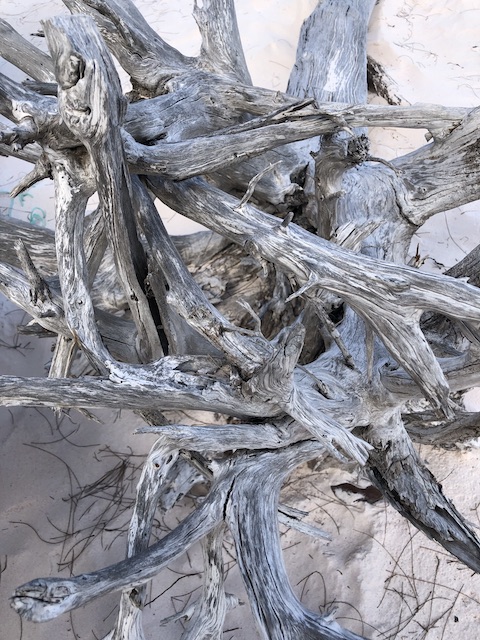 Lastly I want to tell you about a great new cookbook I have just bought. It is called Simple – by Yotam Ottolenghi. He is an Israeli / English chef and given the number of stickers I have put in the book already we should be enjoying some new tastes. I don't often use recipes – I just make it up as I go along but I needed some new inspiration as I'm sure plenty of other people do at the moment. The first success was a simple baked potato – a very popular choice for supper at Colman Towers – with insides scooped out and mixed with Gorgonzola cheese, wilted spinach , butter , black pepper and topped with chopped walnuts – baked in a hot oven to toast the walnuts – absolutely scrumptious ! I have ordered some of the special ingredients he uses so hopefully they will come on a shipment soon…..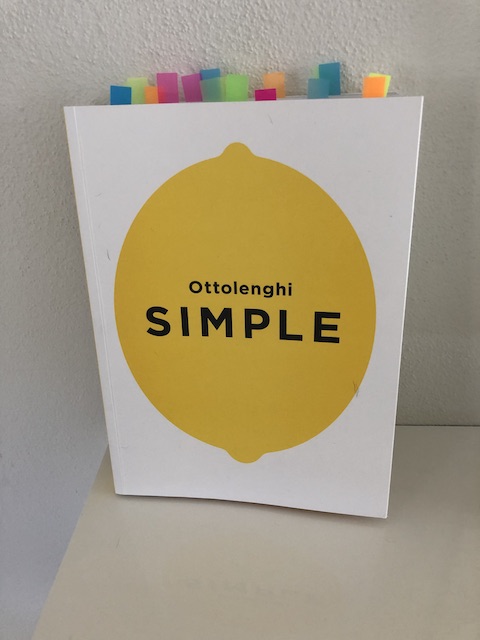 Okay – so same message as always – try to keep your spirits up but finding those little everyday things that lift your heart – send kind messages to those you love telling them how much they are cherished – and be kind to yourself on the down days which inevitably are happening to most of us ….