This week I want to bring you up to date with the latest progress on the Anchor Point apartments right here in the heart of Governors Harbour.  These are our own apartments and should be available for rental from the beginning of November – if not sooner ! Of course I will keep you posted.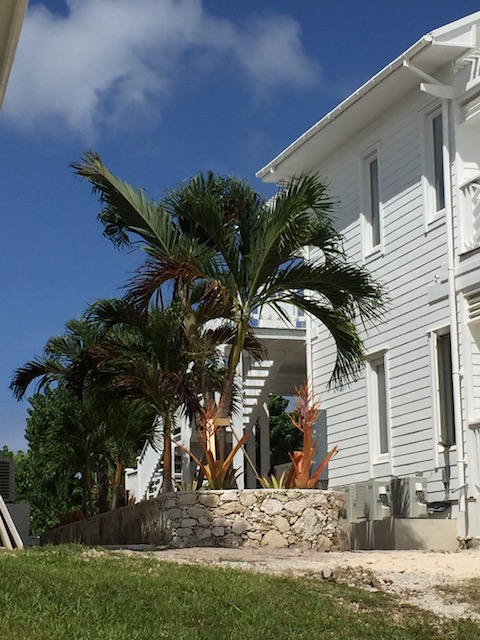 The landscaping is looking good with plenty of Christmas Palms planted around the site. Bob designed a long planter to go between the 2 buildings so it is nice to look out of the window and see  trees instead of just a wall…… One of my favorite plants here is the bromeliad – and guess what, the orangey one is my absolute favorite  – so plenty of those around as well….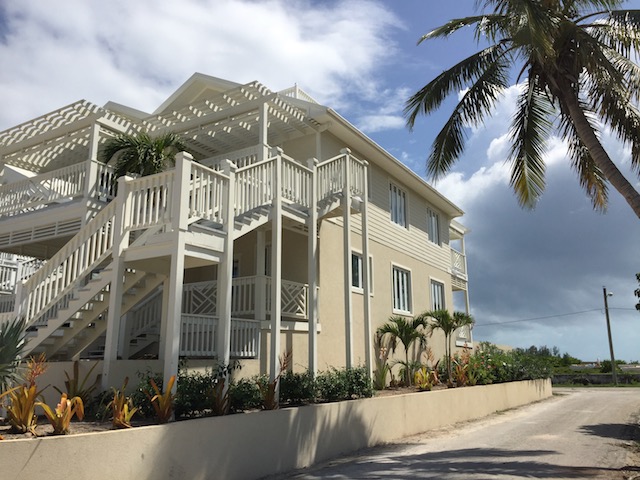 The kitchen cabinets are installed – just waiting now for countertops – white flecked stone – and also waiting for the ovens and built in microwaves to be fitted. The housing units for the fridges are being built as well.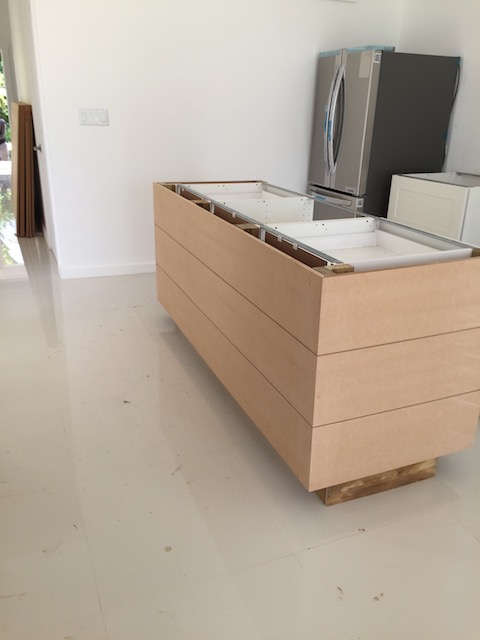 One of my trademarks with all of our houses are the built in units that house the TV as well as giving bookshelves and display areas. As 4 of the apartments are fairly compact – keeping them streamlined and clutter free is very important. Personally I absolutely hate a blank wall with just a TV plonked on it – so it is important for me to have other things of interest to look at if the TV is turned off.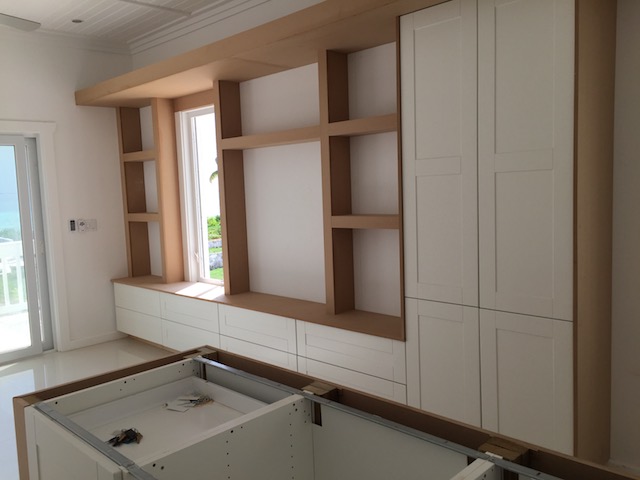 The display units are made up of units from Ikea – I do love a bit of Ikea as you know ! – with custom build shelving and lighting above them. I am looking forward to stocking the bookshelves with recommended holiday reading !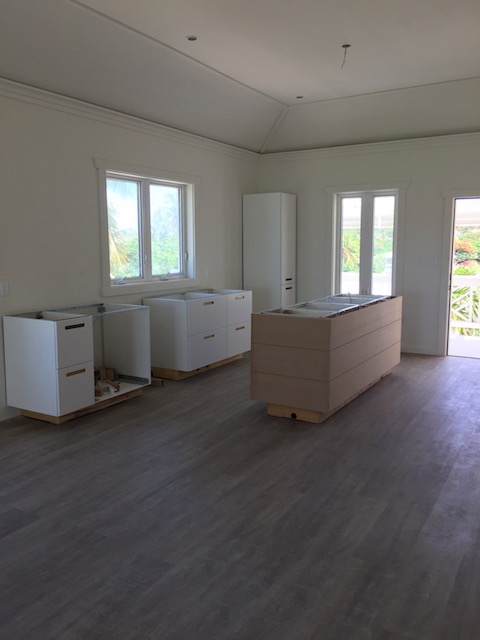 There are 2 one bedroom apartments and two 2 bedroom apartments in one block. All the bedrooms have ensuite bathrooms Then in the other block there are 2 larger two bedroom apartments. There are verandas to both the sea view and the town view.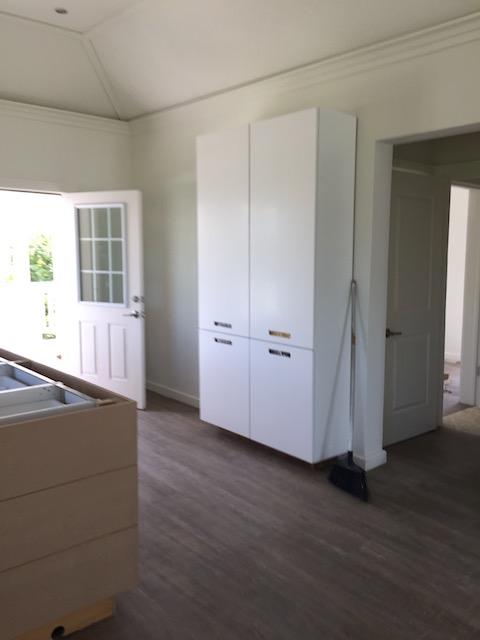 The 2 two bedroom apartments that are on the upper level also have access to a widows walk – or roof viewing area – perfect for sipping a late night drink while gazing at the spectacular night sky.
All of the apartments have a laundry cupboard with washer and dryer.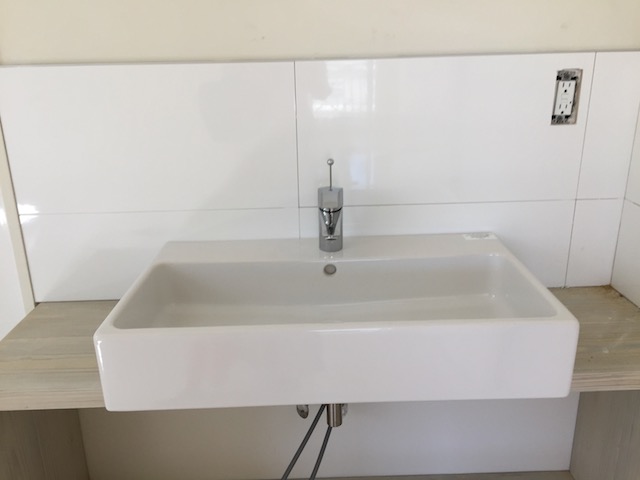 The apartments are right in the heart of Governors Harbour – just across from the Blue Room for those of you who know it…..
Prices will be very reasonable for the quality of the apartments – $900 per week plus 7.5% tax for the one bedroom apartments. $1250 per week plus tax for the smaller 2 bedroom apartments and $1450 plus tax for the larger 2 bedroom apartments.