Supporting local businesses and causes are something close to our hearts here in Eleuthera. I am going to tell you about Awesome Kitchen Supplies – right here at Bet's Plaza in Governors Harbour. Bet's Plaza, for those of you who are not sure, is where the Road Traffic office is, along with the Water Company – just heading south out of GH…..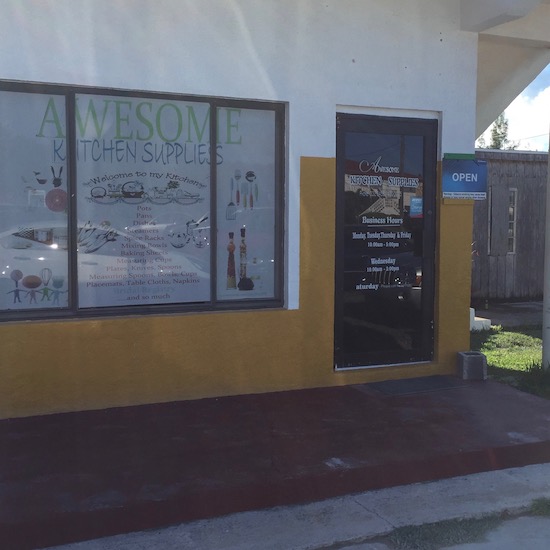 It has been open for three years now – owned and run by the lovely Lachadra Cadet and assisted by Jeron Gaitor – it is a real treasure trove. Whether you are looking for a potato peeler or a set of knives – this is the place to come to.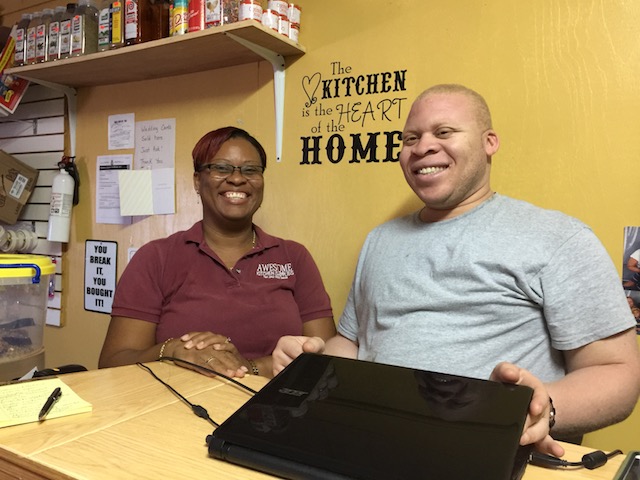 Lachadra is a very keen cook herself – the motto of the store – and engraved on her heart I'd bet – is ' the kitchen is the heart of the home '. As a result of this philosophy you can see her love of cooking in the quality of the products that she stocks. The store specializes good quality cookware and small appliances.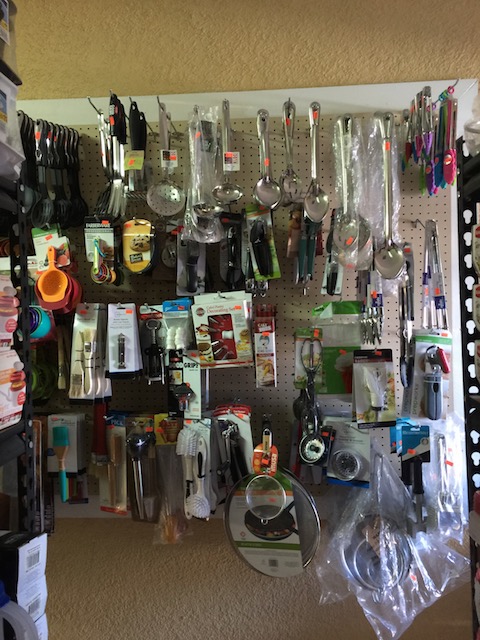 I asked her what the best selling items were – #1 is coffee makers and coffee jugs – followed by blenders, deep fryers and microwaves.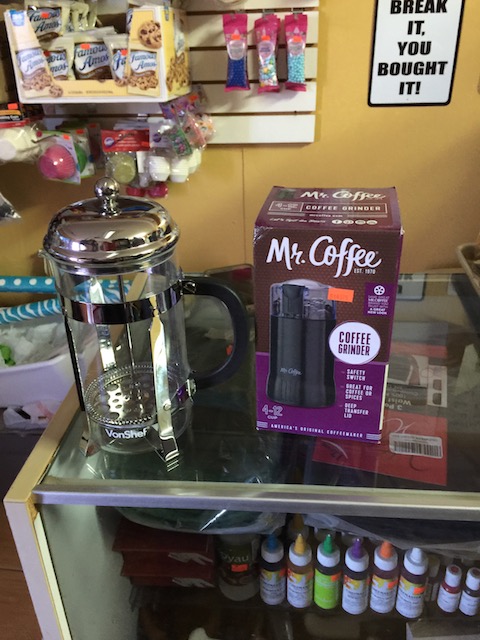 But the selection s enormous. One wall is hung with just about every conceivable utensil you can think of. It is a small space but it is stacked out with goodies….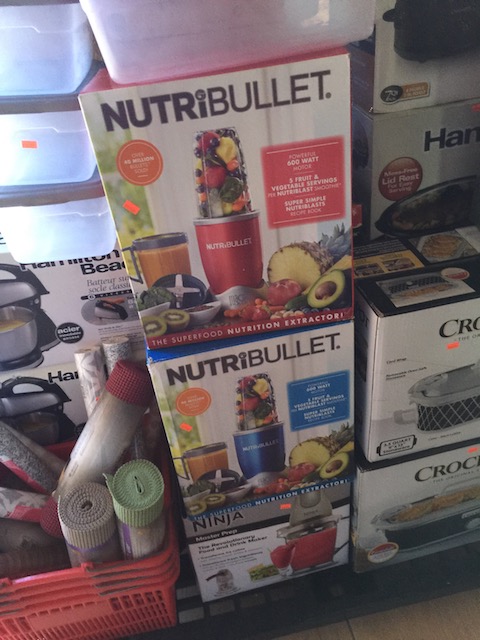 On Mondays there is home made bread available along with lobster and crab salad – I for one can't wait to try that…. There is also Coconut cake and Benny cake as well – this I learned is made with sesame seeds and peanuts ….
There are also snacks, seasonings and drinks for sale – a regular Aladdins Cave.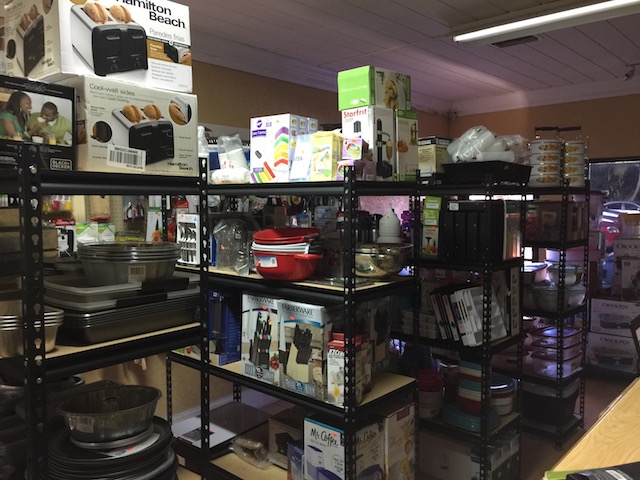 Do pay Awesome Kitchen Supplies a visit and find things that you didn't even know you needed !
Next up is news that we paid a visit to the Levy Medical Clinic to donate a pint of blood each last week. It is such a great way of sending goodwill out into the world – I am a big fan of doing things that you don't know the outcome of in any detail – just knowing that it will help someone somewhere sometime. I am not sure what the full-time score was but I know that the visit from the Princess Margaret Blood Bank usually results in 60 – 70 pints of blood. Chris Gosling is the unsung hero of this initiative here in Eleuthera – he tirelessly campaigns, cajoles and begs people to come along over the 2 days to donate blood and start a good lifetime habit. The community here is a richer place for all the good he does with HACE and the ambulance.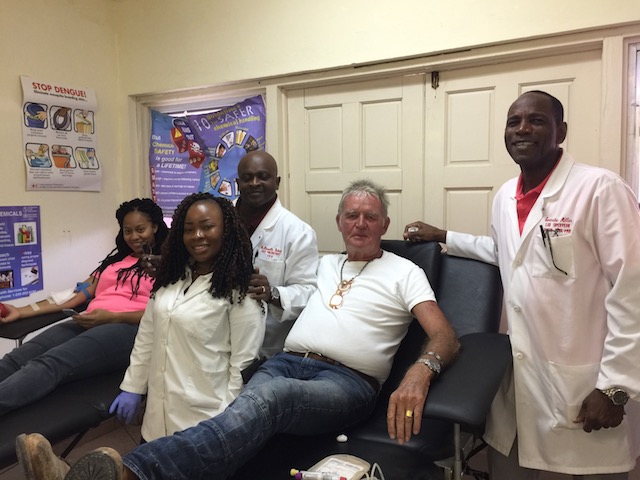 Finally a thank you to the Island Farm who have started baking bread again – yippee ! The farm has a very swanky new deck and seating area so that you can enjoy a cup of coffee while deciding how many loaves of bread and how much salad greens you can get through while you are here. Also there is their fantastic granola available again – my favorite breakfast with grapes and greek yogurt.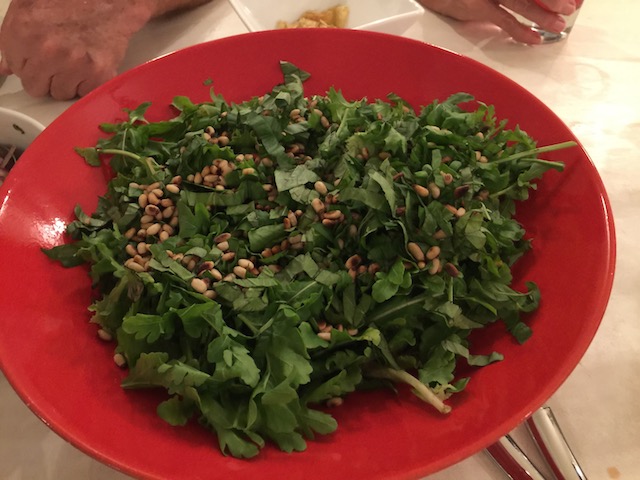 I love that you can eat a very good supper without too much work – the other night we entertained friends and I knew that I would not have time to do anything elaborate. So I bought a couple of french bread sticks with sun-dried tomatoes in them, warmed them through in the oven and served them with Island Farm fire roasted tomato salsa and black bean and sweetcorn salsa. Salad was beautiful fresh arugula with plenty of fresh herbs in it all from the farm. Eaten with a vegetarian lasagna – pinched from the renters lasagna stash ! Desert was Tate's cookies from BFF served with ice-cream – easy peasy !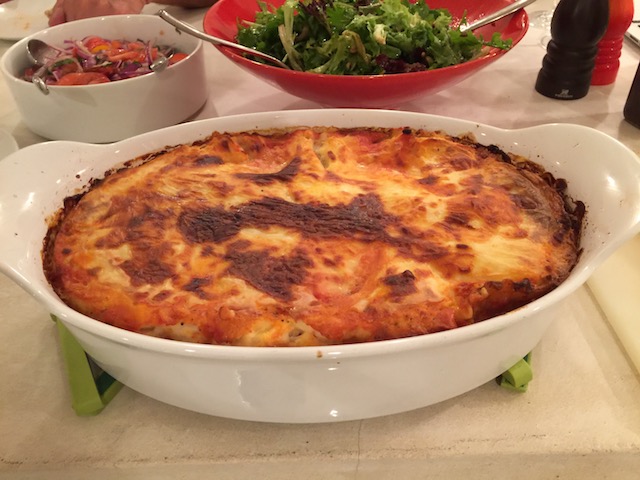 Oh yes I meant to say – I just finished reading the singer Tom Jones autobiography – I LOVE Tom Jones and his extraordinary wide range of music – great book and a lovely story of how you have to change throughout your life or grow stagnant – nothing stagnant about dear Tom ….. It is called Over The Top and Back
Have a great week ………