So here I begin a series of what we consider to be the best beaches in Eleuthera – first is French Leave Beach just outside Governors Harbour.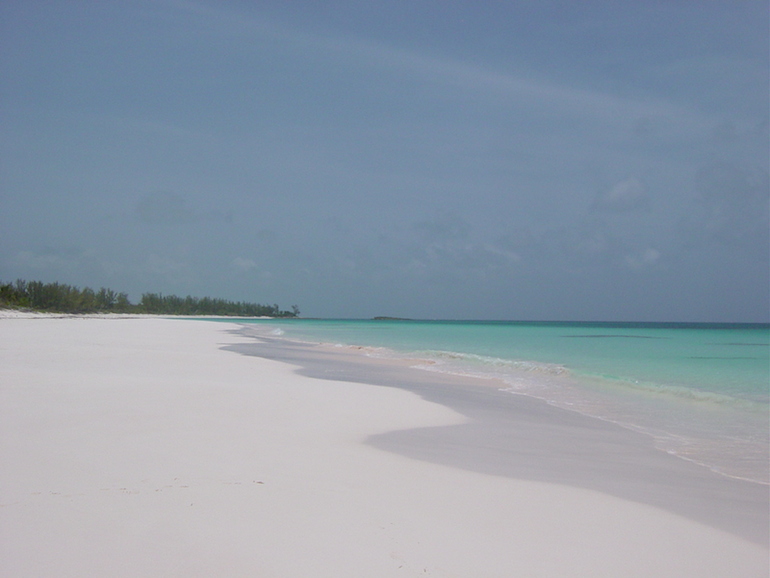 Confusingly this is one beach with two names – it is known as both French Leave Beach and Club Med Beach – but they both refer to the same strip of heaven on the Atlantic side of the island just outside Governors Harbour.
Originally there was a resort there many years ago called French Leave – then there was a later resort which was called – guess what ! – Club Med ! This was closed down in 1999 after the ravages of Hurricane Floyd.
Now a new development of a boutique resort called French Leave is underway….
Incidentally french leave is a phrase that is used to describe going somewhere without permission or notice !!
The sand is pink and powdery and magically never gets too hot to walk on.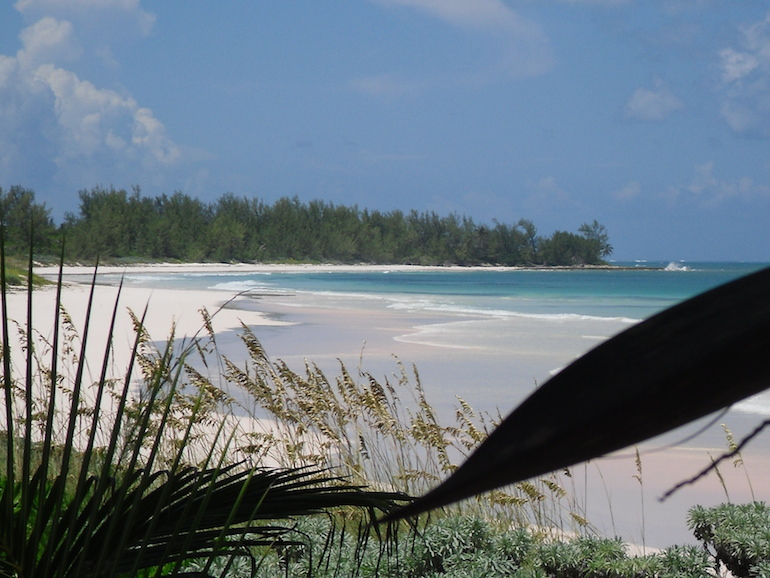 There are three access points to the beach – at the north end , at the south end and right next door – very handily – to The Beach House bar and restaurant. So if you are spending a few hours on the beach and want something to eat or drink then this is the ideal spot. This is the access point we always use – there is off road parking there for a few cars.
If you are coming from Governor's Harbour come up the hill and then turn right on to Banks Road at the crossroads. Follow the road down the hill then slow down as the road turns to the right….. Take the first dirt road opening on your left and park up. If you reach the Beach House you have come a few yards too far….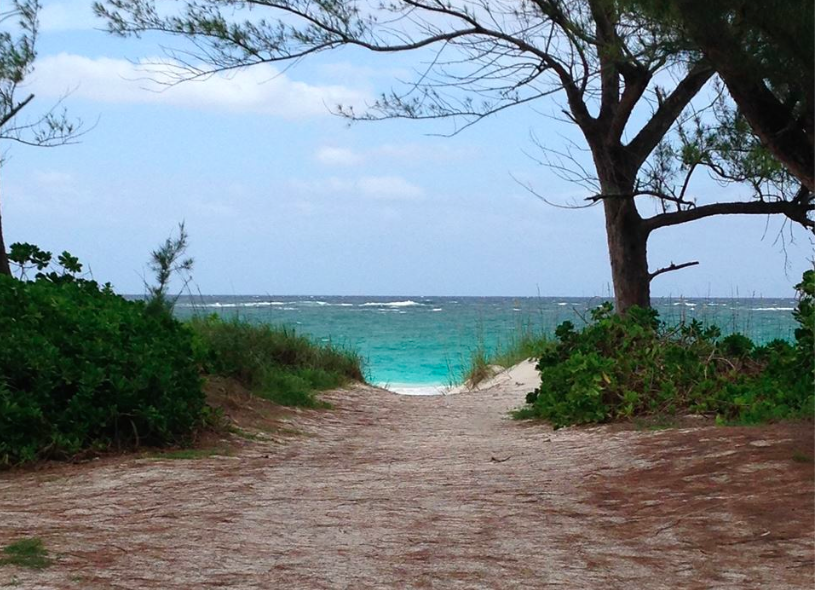 It is one and a quarer miles from end to end and makes for a beautiful relaxing walk.
The beach is wide and shallow at low tide and is great for playing games and spreading out !
It is unusual to see more than eight or so people and often you will find you are the only ones there…..
Snorkeling is good on the small reefs that are close to the beach – snorkeling gear can be rented in Governors Harbour from the Clear Water  Dive Shop in Eleuthera Supply Plaza at a rate of $12 per day for mask, snorkel and fins . Their number is 242 332 2146
Kayaking and paddle boarding are other options for the active or just lounging around in the gin clear turquoise water for those with less drive !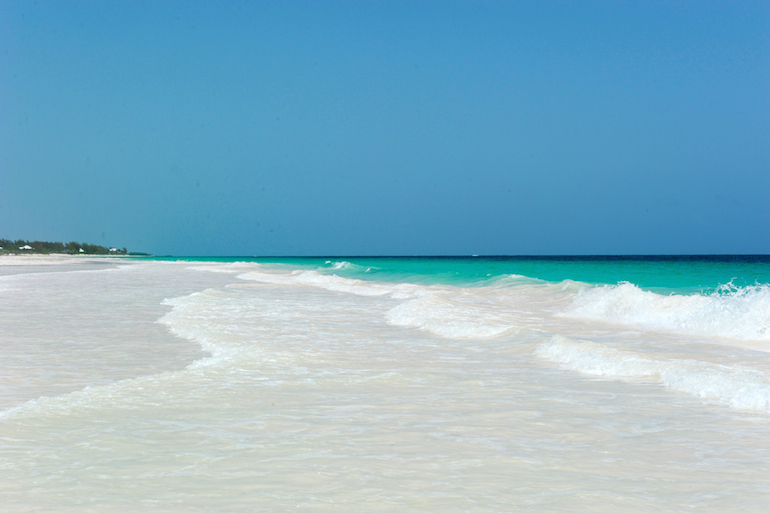 If you can find the time to just relax and lay about on the beach – keep your eyes open for dolphins – a magical experience when they swim up around you and put on a joyful display of jumping and leaping …..