So after a few years and plenty of wear and tear it was time to renovate the kitchen at the Yellow House.
When you have rental properties it is very important to keep them up to the highest standards and we felt that the kitchen was definitely showing signs of age.
The wooden butcher block countertops were having to be re-finished too often, the range was looking tired and the cabinets were looking a little shabby – plus the white sink definitely needed replacing.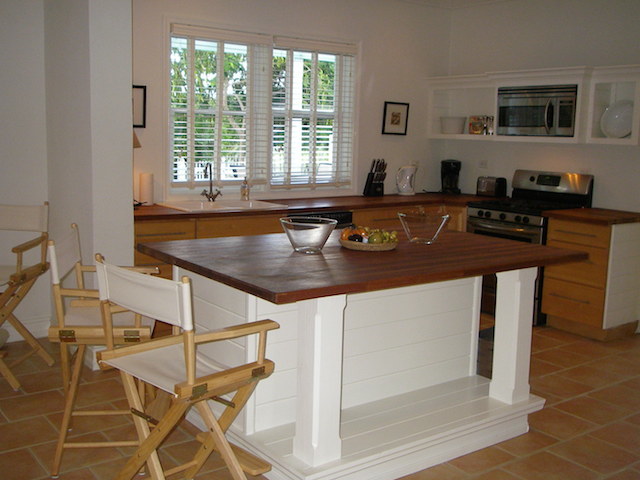 So thanks to good old Ikea I bought the Adel off white cabinets when they were discounted along with a new built in oven- Nutid – a convection one with that all important self cleaning function.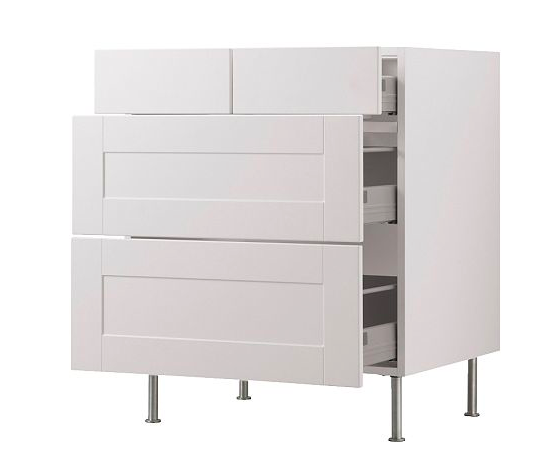 Gas cooktops are my usual choice here in Eleuthera as we have been known to have power outages ! At least with a gas cooktop you can still whip up a tasty supper by candlelight if need be. Why does the power go out when you have invited friends to supper ?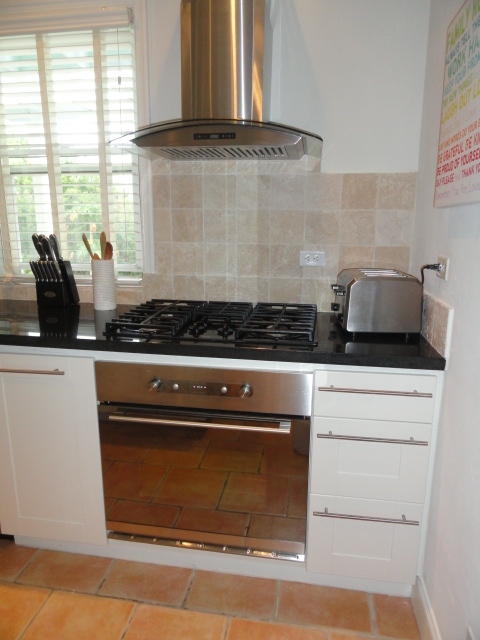 Countertops are Absolute Black Granite supplied and fitted by a great contact in Florida.
So one Saturday morning in May our renters left at 10am and by 10:15 our workmen were in and rapidly dismantling the kitchen. The new cabinets were already assembled and were installed by the end of the day. There was electrical work to be done as well re-routing the gas line for the new cooktop. The countertops were fitted by Tuesday – the undermounted double bowl stainless steel sink looking great and the island unit giving loads of workspace. I replaced the previous large microwave with a much smaller countertop one that sits on a custom made shelf unit.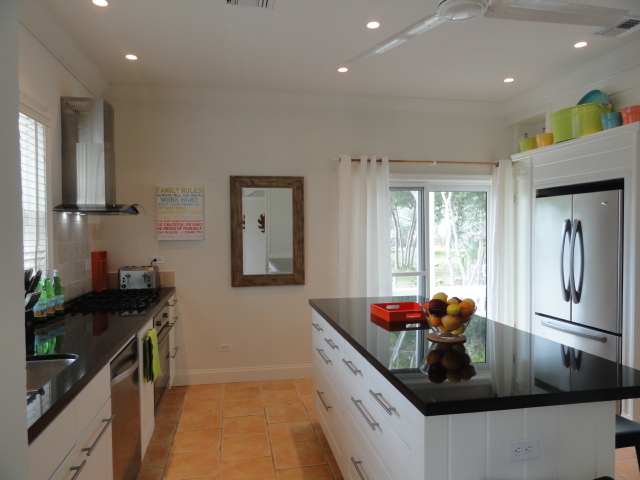 Next came the screen to give a little more privacy to the kitchen while still keeping a good sense of space and flow. A totally open kitchen can look a little on the messy side after producing a meal and you don't want to sit at the dining table with all the used pots and pans in full view !
Finally the decorating followed by my favorite part – adding all the extras that make all the difference.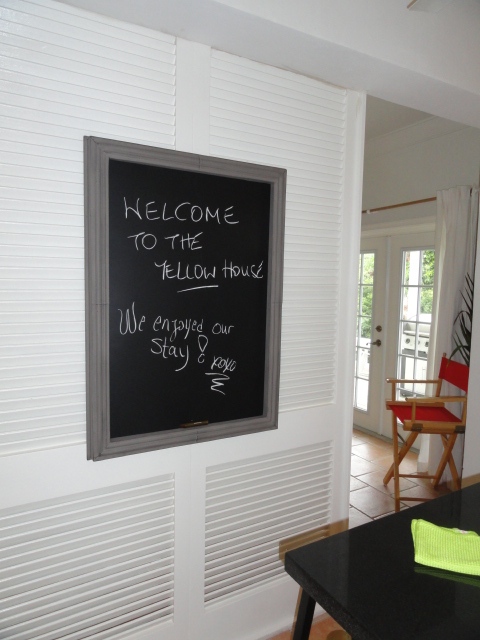 Firstly a large chalkboard – useful for writing down those ingredients you think of in the middle of cooking – or for scribbling important things to remember.  Next a mirror for reflecting the light and keeping an eye on what's happening behind you.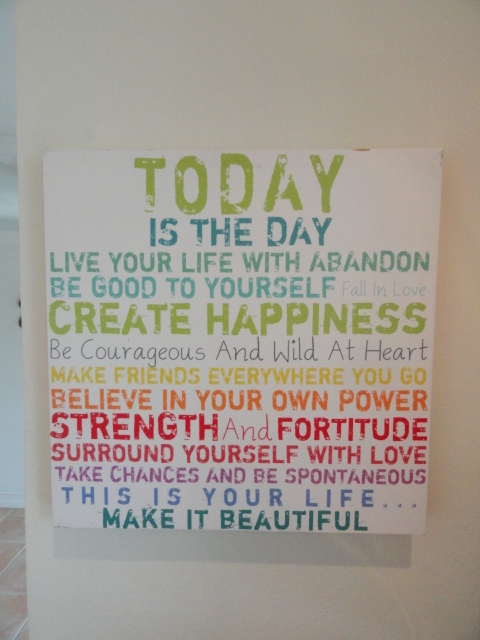 Then a couple of inspirational quote boards and a touch of one of my favorite signature colors – orange – in the form of 3 Veuve Clicquot champagne bottle covers – sadly the champagne long gone !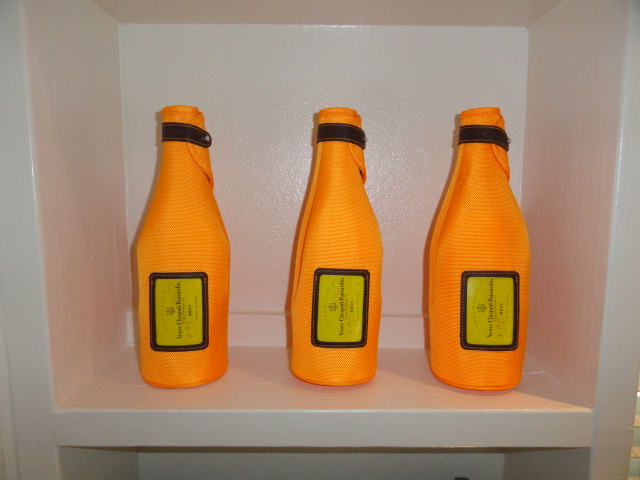 Finally 4 new counters stools from Pottery Barn and voila – our lovely new kitchen !