So next in our guide to the best in Eleuthera this week we take a look at the Beach House in Governors Harbour.
This beach side bar and restaurant has to have one of the best locations ever – overlooking French Leave  or Club Med beach – see the previous blog on French Leave Beach to find out why it has two names !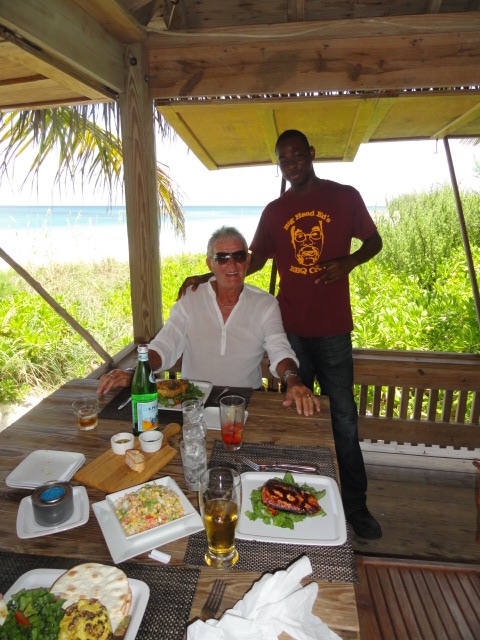 The Beach House is on the Banks Road approximately one mile outside Governors Harbour – come to the top of the hill in Governors Harbour then turn right on to the Banks Road. Drive down the hill and follow the road round to the right – the Beach House is the first building on the left that you come to  – there is plenty of parking on the right hand side of the road opposite.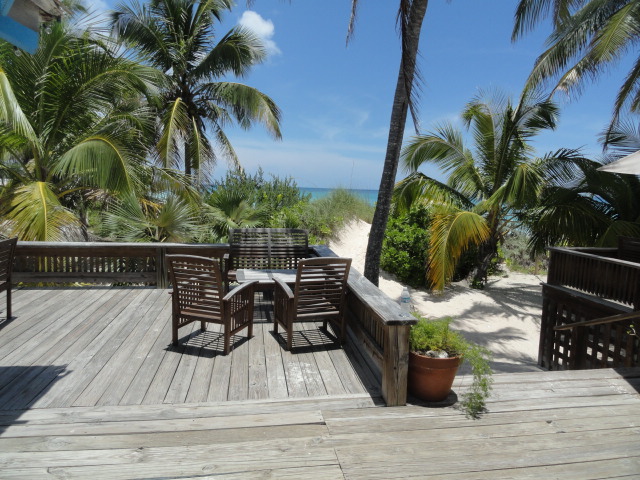 As you walk in to the Beach House turn right for the bar and main seating decks – plenty of lovely shaded tables and my favorite spot – up on the small raised area that serves as the stage when there is live music. This happens on Mondays and Thursdays throughout the main season and now – in July just on Thursday evenings.
Turn to you left and you will find yourself in the Beach House Boutique – here you will find all sorts of lovely things to treat yourself to or to take home as gifts….
The Beach House is open 7 days a week 11am till 5pm and on Mondays and Thursdays open until 11pm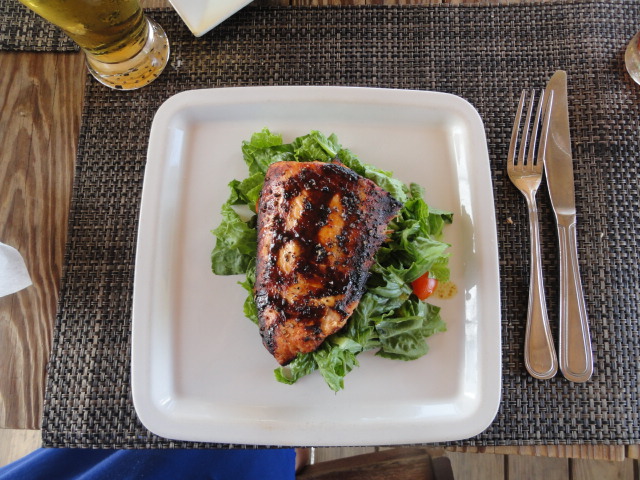 The menu is fun and varied – not the usual traditional fare found in many restaurants – today I ate Teriyaki grilled salmon with a side order of Mexican corn salad – rich with the flavor of cilantro. Other dishes were a delicious curried chicken salad with cranberries – and fresh snapper – with a side order of great home fries.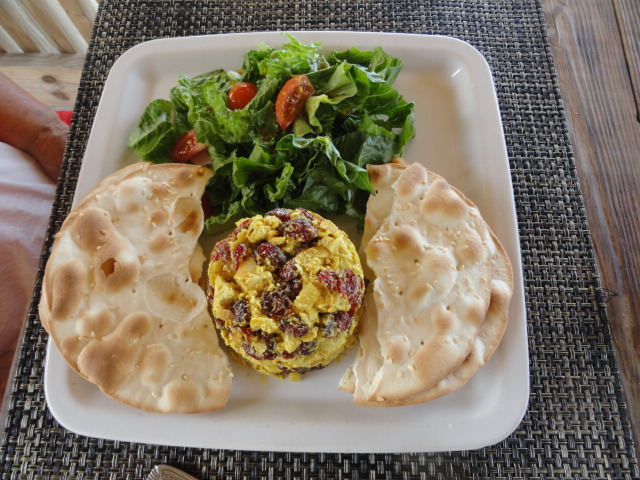 There are lots of great cocktails on offer and judging by the number of empty bottles on display Patron tequila must be a very popular choice !!
Have fun and as the sign over the bar says  " Any closer and I would be in heaven ! "