The Buccaneer Club in Governors Harbour now features in the best of Eleuthera series.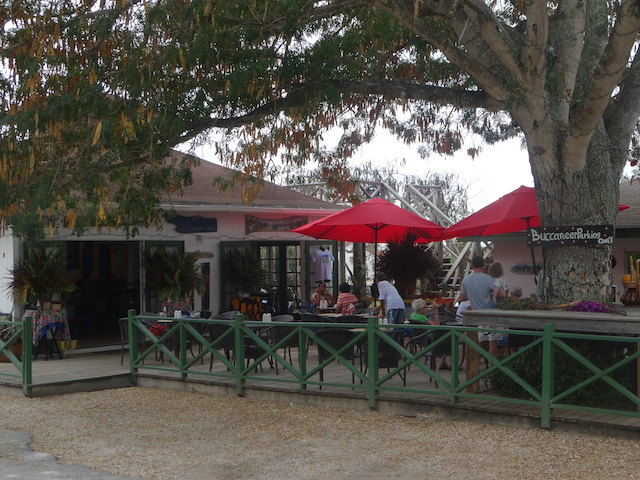 Situated just up from the Harbour on Haynes Avenue – or the 'up' hill as it is known it is on the right hand side. There has been a club here since 1948 !
The restaurant is open from 7am until the last guest leaves – usually between 9 and 10pm and serves breakfast , lunch and dinner.
The current owners – the Johnson family – have owned it for the last 25 years and many of the current staff have been there for many of those years.
Harriet the daytime chef has worked there for 15 years and Tony – the Jamaican evening chef has been there over 10 years. Adelene – one of the 3 waitresses has worked there for over 20 years , Pat , another waitress, has been there 15 years …….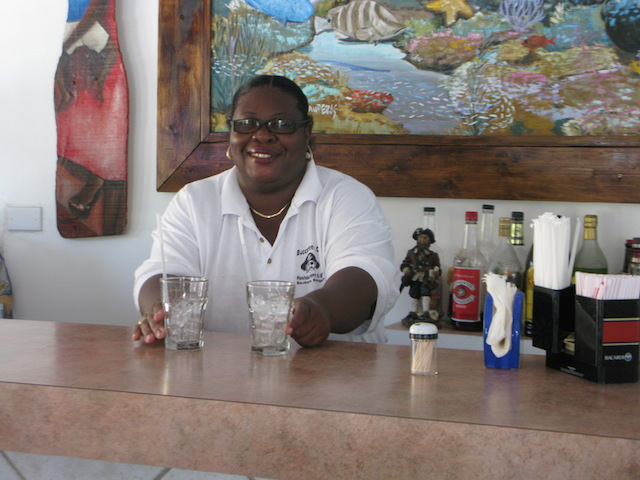 Brenda Johnson – the matriarch of the family has been in the business since she was 23 – she is now 76!! She used to have a restaurant , bar and cottages at the old Navy Base – sadly this was totally wrecked in Hurricane Betsy in 1965.
The family then started building Cigatoo Hotel in 1972 – opening it as going concern in 1975 – it finally closed down in late 2014.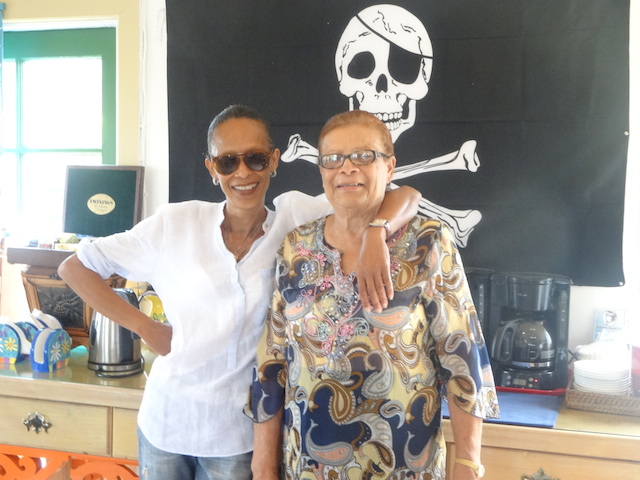 Daughter Katherine came back in July last year after the sad and sudden death in April of her brother Gary who had been running the Buccaneer. She has bought European style and flair to the restaurant after having lived in Italy for 36 years.
There are now many special dishes  served that are not on the menu…. Fish can be simply grilled and served with ratatouille or roasted peppers, Stone crab claws served with one of three types of sauces. Curried crawfish is another treat !
Ask Katherine what is available.
My favorites include the crawfish salad, shrimp fried rice and the conch chowder……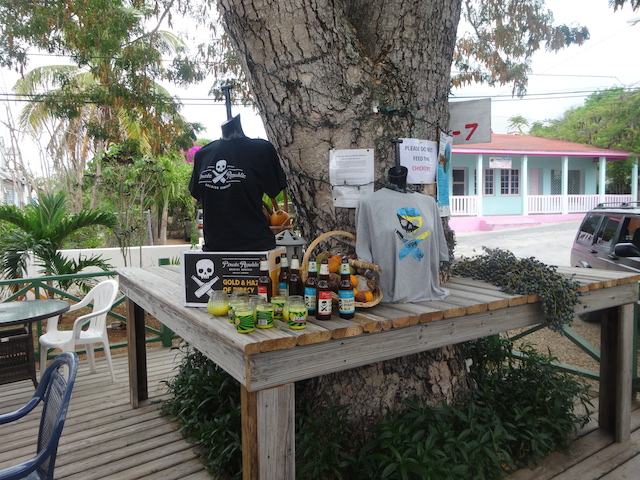 Breakfast is a speciality and is often one of the busiest times. All the usual breakfast dishes are served along with vegetarian options as well as Bahamian dishes like boiled fish and chicken souse.
Katherine's influence also is apparent in the music played there – jazz and the blues during the week – classical on Sundays…….
Opening times are 7am – 10pm approx – Monday, Tuesday, Thursday, Friday and Saturday and 7am – 4pm on Wednesday and Sunday
The adjoining shop is Katherine's next project – watch out for more details……..