The Centre for Exceptional Learners in Governors Harbour is in the spotlight this week in my Best of Eleuthera series.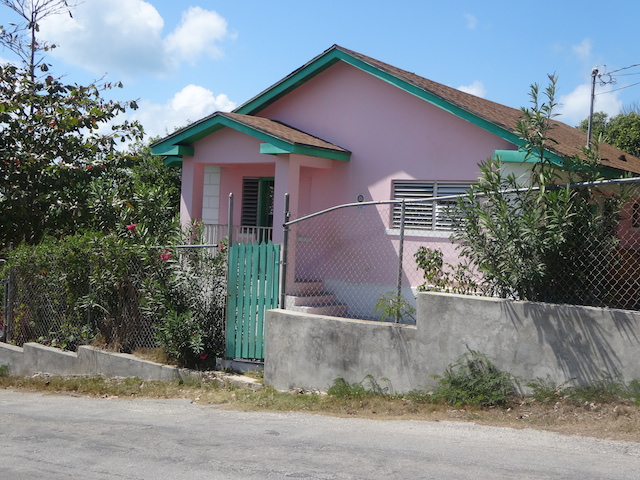 Situated on the left hand side of the up hill in Governors Harbour it has been open since 2003 and Mr William Holland has been the principal there since  2004. He is trained as a special educational needs teacher and worked for 4 years at the Stapleton School in Nassau. He then worked for many years teaching in mainstream education in North Eleuthera before taking up his post here in Governors Harbour.
Mrs Dolly Petty has been his voluntary classroom assistant there since the school first opened and Mr Tony Crean teaches games and physical exercise every Tuesday.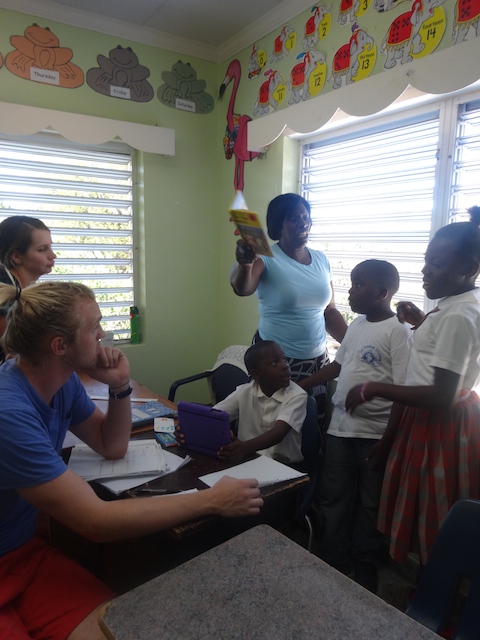 Many of you will know already that I teach the children an hour of yoga and meditation every Monday – and have done for the last 3 years.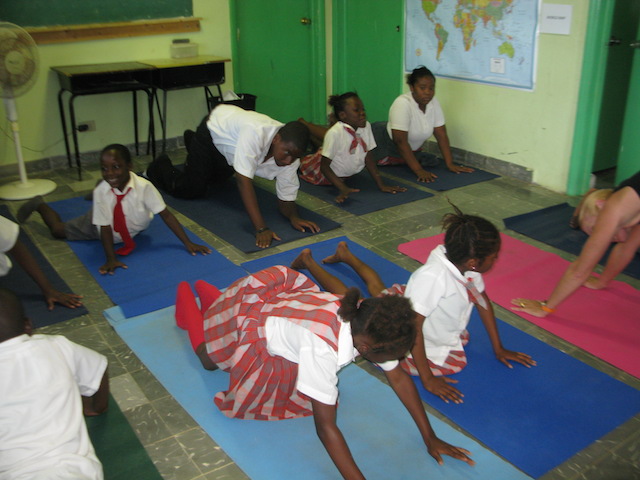 There are currently 11 children attending the school ranging in age from 6 to sixteen, they take a maximum of 12 or occasionally 13 children at any one time.
The range of learning needs that the children have varies widely – it includes mental handicap, autistic tendencies, dyslexia, developmental speech problems, ADHD and behavioral problems. Some of the children are there as an intervention in their mainstream schooling while others are longterm students there for their educational career.
The school which is run by the Ministry of Education focuses on social development and where necessary language development. All the students are encouraged to learn so that they can reach their own best potential and contribute to the community. Sometimes this means concentrating on their basic reading and writing skills but on many occasions it is much more basic – learning how to dress themselves, controlling aggressive behavior, learning to share and to get along with each other.
Students visit the Haynes Library once a week, they go shopping , they learn about road safety, perform simple errands and basic household chores.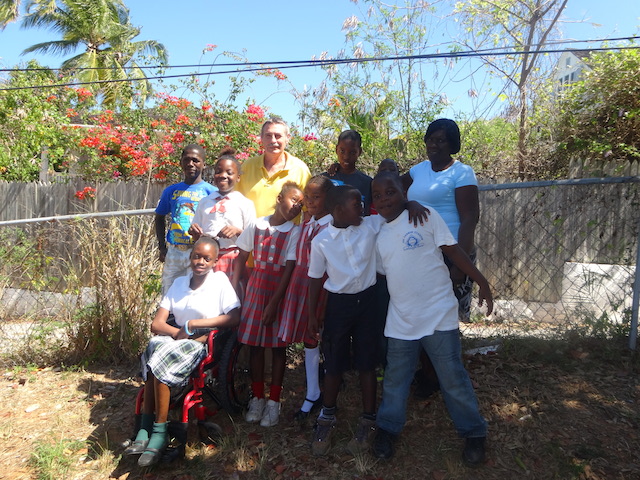 The school with it's own needs does need to attract benefactors – recently The Eleuthera Bible Training Centre provided a basketball court – they provided all the labour on a voluntary basis – the only thing the school paid for was cement.
The Rotary Club of Eleuthera under the aegis of President Julian Carey have donated a washing machine so that the children can learn basic household tasks along with several other items from their wish list.
As a result of one of the flea market sales held in Governors Harbour money was raised to build a much needed shelving unit to divide up 2 of the rooms.
At Christmas many of the children only receive the gifts they are given at school – again the Rotary Club and the Police Force generously donate gifts for them.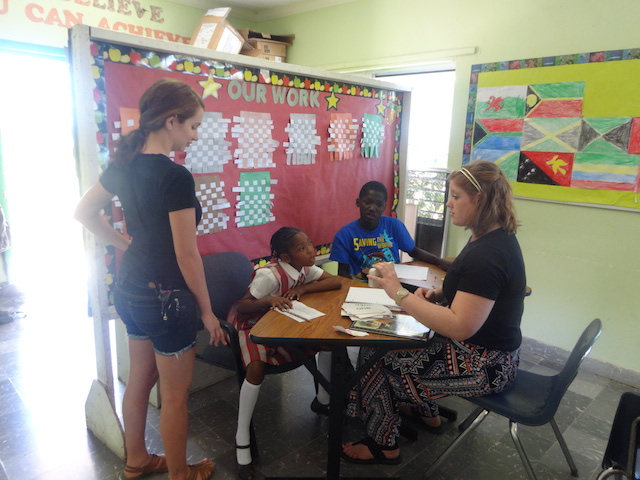 Coming up in early May are the Special Olympics – held in Nassau over a long weekend – which both children and adults with special needs attend. It is a fun and important event for the children – they get to fly to Nassau and stay there – competing in the sporting events as well as doing things they rarely if ever do – eating out, going bowling – mixing with lots of other people and of course here comes the crunch !!
If you feel that you could donate something towards this cause then please contact either me or Mr Bill Holland directly at the school on 242 332 3240 – any amount – large or small would be welcome and would be put to the best use for these very needy children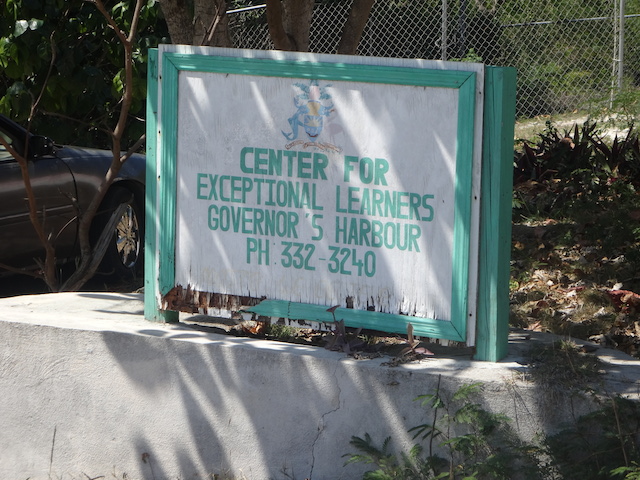 Watch out soon for pictures of the Easter Break pizza party that Bob and I will be treating the children to on April 1st at Tippy's ……..