So now in our guide to the best of Eleuthera we feature Tippy's restaurant – a local institution around Governors Harbour and very popular with visitors and locals……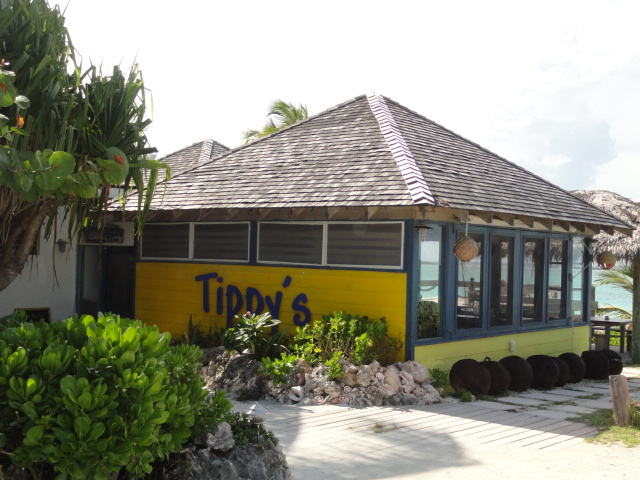 Tippy's restaurant is situated on the Banks Road – the road that runs along the Atlantic side of the island. It is 2 miles from the top of the hill in Governors Harbour…
To find it just come up to the top of the 'up' hill in Governors Harbour and turn right at the crossroads – drive for 2 miles and you will see firstly the Bank's Road deli on your right hand side. Also owned by Tippy's this is a great place for breakfast croissants , fresh baked bread , great cheeses and cold cuts. You can get tasty sandwiches made to order for picnics on the beach as well as fresh brewed coffee and a selection of cold drinks.
Just after the Deli you will see a sign for parking at Tippy's on your right hand side – park up here and then cross the road over to the restaurant…..
It is a laid back casual vibe but you need shoes and shirt if you are coming off the beach. They are open from Tuesday to Sunday both at lunch time and for dinner in the evening. Live music on a Saturday night always makes for a busy night.
Always a good idea to call in advance and make a reservation – 242 332 3331
There is a regular menu as well as daily specials. Fish dishes are always delicious – using the best local catch – grouper, hog snapper, mahi-mahi , lion fish when available as well as tasty lobster tails when in season.
Pizza's are very good here and make an easy takeout if you want to eat at home…..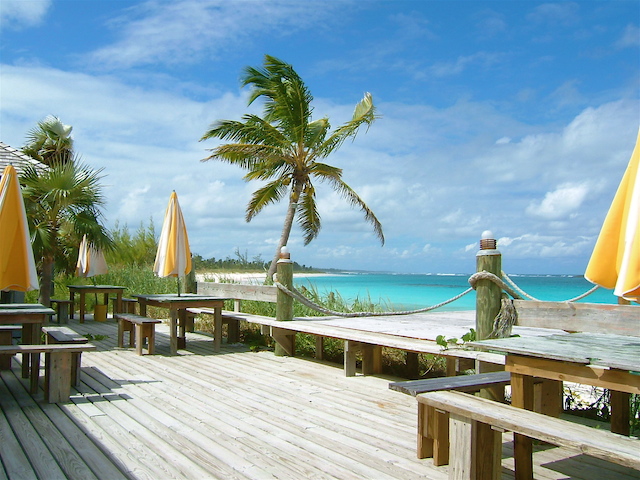 Elliott – the manager – and Vernal the barman- both make all sorts of fantastic cocktails – and to sit at the bar and look left down the beach at the turquoise sparkling water is a great way to unwind ! One of my favorite cocktails is very simple – coconut rum and orange juice – Elliott calls it a fake friend because after 2 of them you feel like EVERYONE is your friend !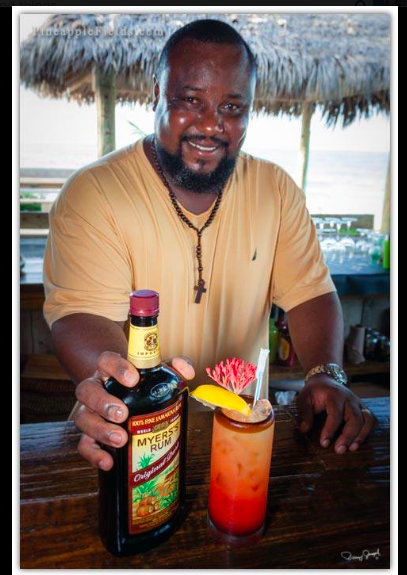 If there is a party of you ask for the table outside where Gwyneth Paltrow and Chris Martin sat earlier this year to consciously uncouple – not !  – or sit at the bar in the seat where George Clooney sat last December !! But remember above everything else to have a good time …..