On Thursday 19th June we celebrated the end of term with a party in Governors Harbour for students of the Centre for Exceptional Learners .
These are the students that I teach a weekly class of yoga and meditation to….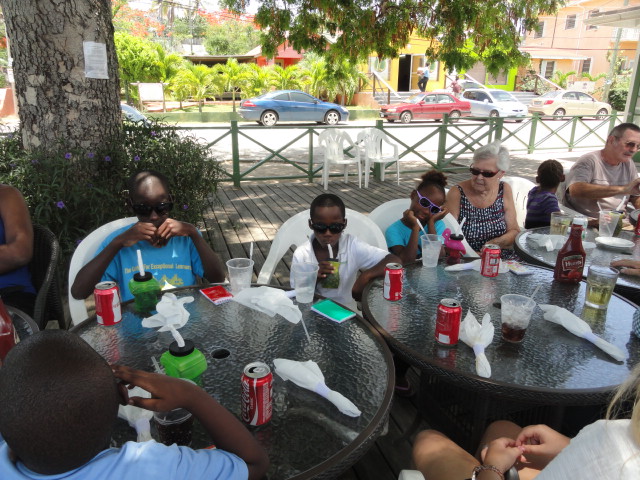 It was hosted at the Buccaneer Inn and the students dined on – burgers, fries and coke ! – followed by ice cream and unsuitable sweets ….
Delicious …..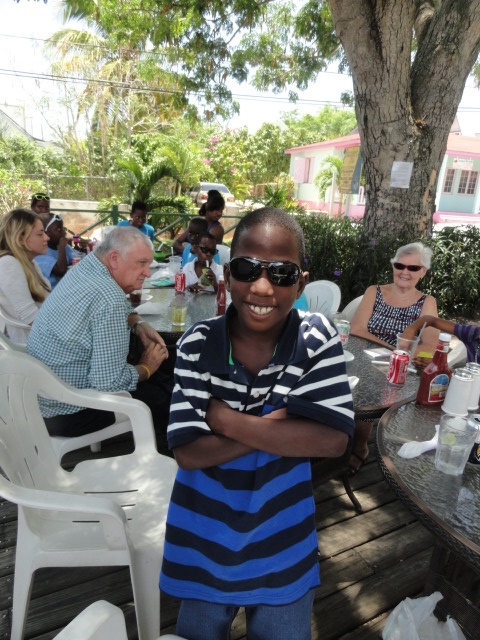 They all were given a pair of sunglasses and posed beautifully to show them off…..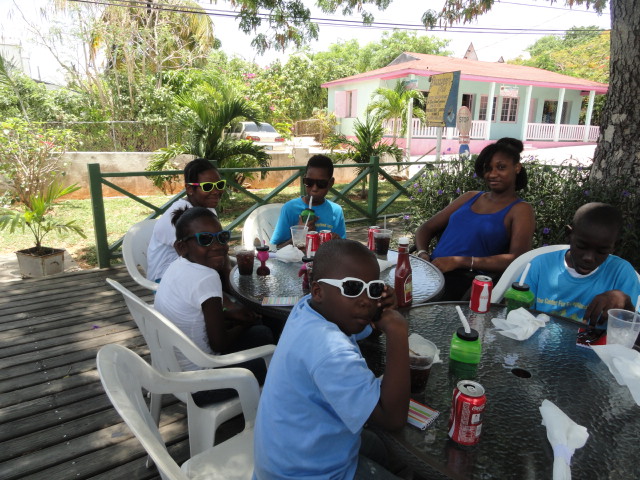 Looking very cool – have a wonderful summer break.