So what's been happening this week in April here in Governors Harbour ? Lots of the winter residents are heading out so the place is beginning to quieten down a little ……..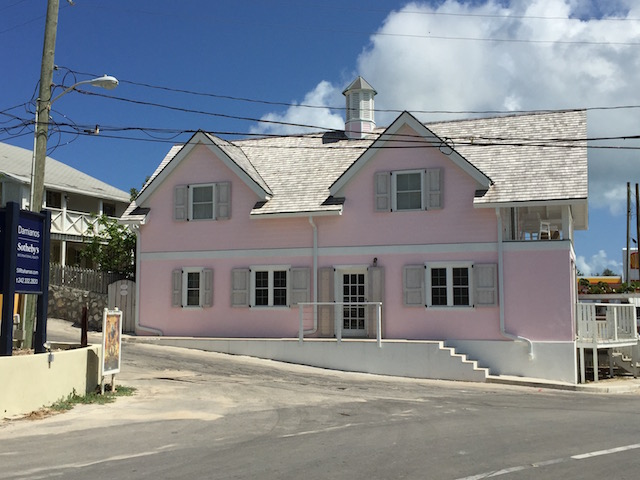 Building wise there is quite a lot going on right here in town. The house that sits between the up-hill and the down-hill opposite the Buccaneer Club is coming on in leaps and bounds. It was stripped right back to the four outside walls only and then reconstructed …. The roof is on and the windows are in – plus on the roof the signature cupola that matches the one on the top of the newly finished Pink Loft – the old liquor store at the bottom of the hill. Osprey Building from Nassau are doing the work – and a fine job it is. the Pink Loft – also renovated by Osprey Building is a real credit to the town now and Baby's House as we call it – will have the same treatment. Plus it has a sweet little swimming pool that you can see at the moment as you come down the down-hill…..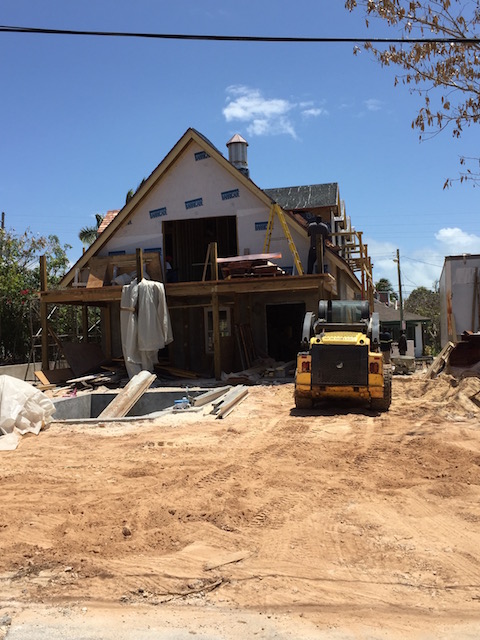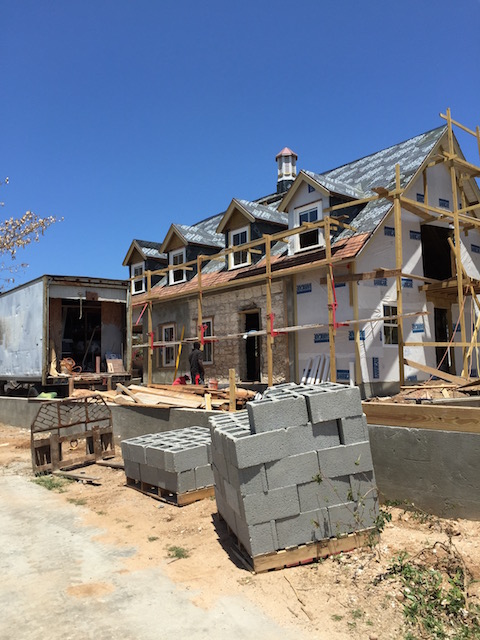 Across the road we are working on the restoration of the old Duck Inn Estate. Cornerwall House and Miss Flora's Cottage have been stripped back as well to the bare basics – all the termite ridden wood removed and they are now ready to be gussied up ! The client we are working for loves Governors Harbour and loves restoring old houses but with all mod-cons – so it is a pleasure to be a part of the process. There will also be a brand new house built on the site as well. All 3 houses will have their own private pool.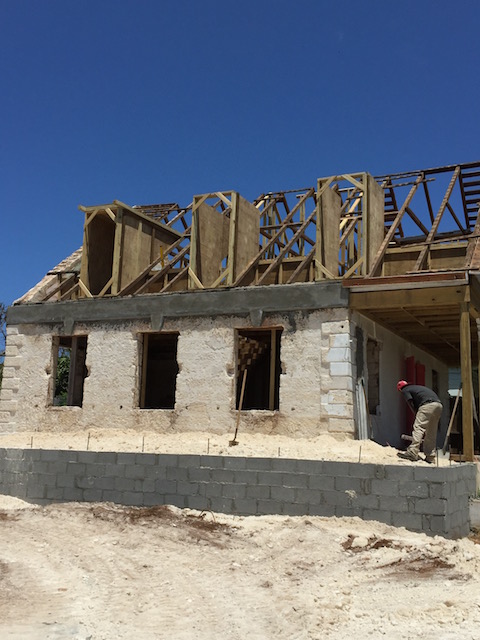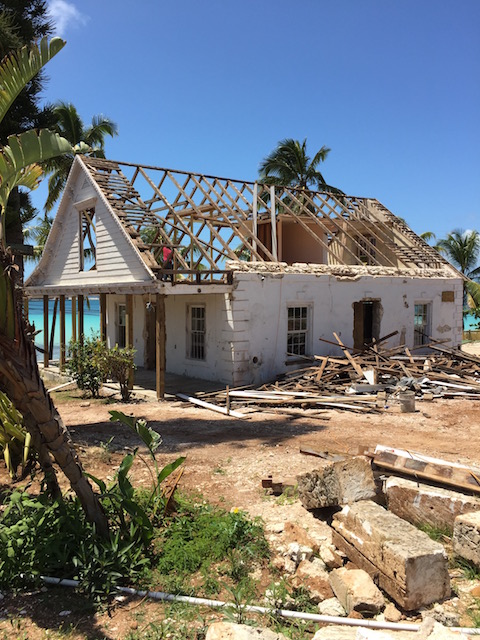 The views from these 2 houses have been opened up and in the future people using the houses will enjoy beautiful sights of the harbour and it's coming and goings ….. Like the sea plane that landed here the other day .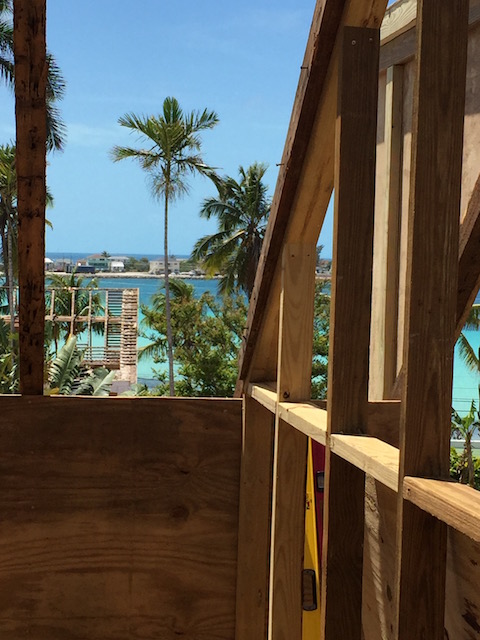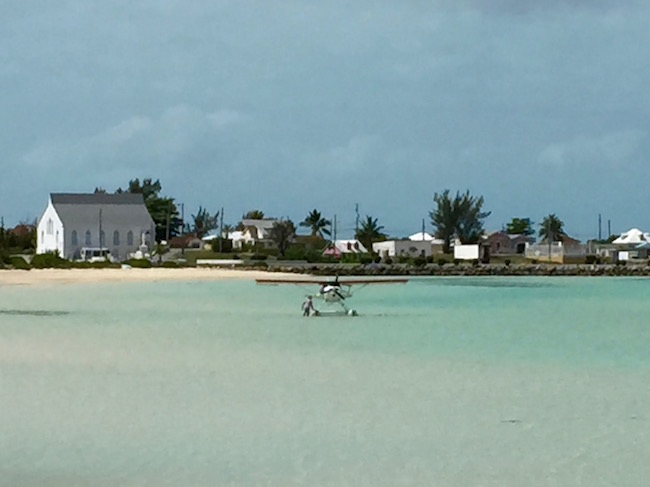 Round at Anchor Bay the Fish Fry Building is having a face lift – painted in pink, yellow and aqua green it is looking very pretty – a real landmark that visitors won't miss…..