So in the Best of Eleuthera series here is a guide to finding the best in food shopping around the Governors Harbour area – my own top tips !
Firstly right here in Governors Harbour itself we have 2 main food markets – Eleuthera Supply and Burrows. Personally I buy from both places – Eleuthera Supply has a big chiller for fruit and vegetables which Burrows does not have. This means that you can pick up fresh produce all week long whilst at Burrows it is mainly available on Tuesdays and Thursdays – the days the boat comes in.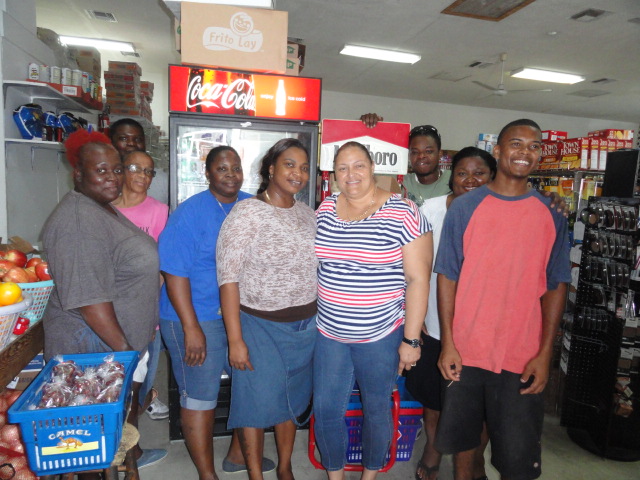 My top tips for goodies from Burrows include their frozen vegetarian meatballs – I cook these then blitz them in the food blender and add them to my vegetarian lasagne – really good.  Also their frozen vegeburgers are very tasty  – I like the flame grilled ones.
They also sell a tray of uncooked shrimp on skewers – great for the grill or take them off the skewers and add to pasta or noodle dishes. Also they sell organic milk ……
From Eleuthera Supply I love the Boursin garlic and herb cream cheese – add to a baked potato of just eat on crackers. They are open on Saturday evenings until 8pm – very useful to know when you are arriving to your rental home later on in the day…..
Fresh fish from the ramp here in the Harbour is always special – grouper, snapper and -soon to be back in season on August 1st my own favorite – lobster tails. I like to steam mine with lemon then take it out of the shell and add it freshly grated lemon zest and more lemon juice then toss it with freshly cooked sphagetti and topped with a little freshly grated parmesan cheese…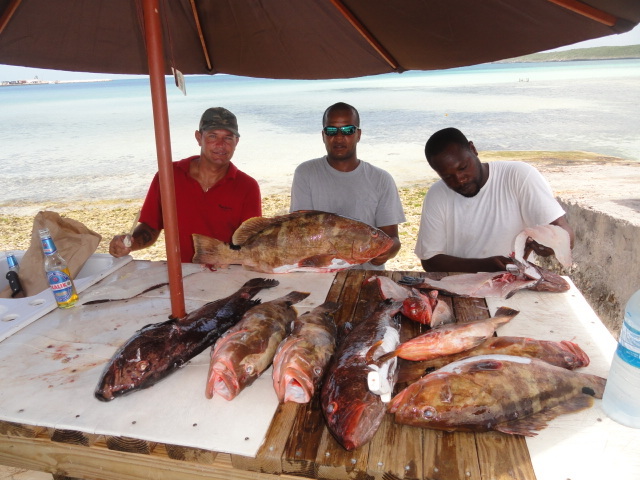 Governors Harbour Bakery  has wonderful fruit scones, tasty chicken patties and the best pastry around – their fruit pies and particularly their mincemeat pie is delicious – mincemeat is a sweet thing – no meat in sight – try it and see ! Of course they also sell bread and loads of other things as well.
Highway Service Station on Queens Highway here in Governors Harbour sells the best chocolate around – Lindt dark chocolate with Intense orange flavor is my favorite – they also have a great selection of nibbles – rice crackers are always good and they often bring in Pops – addictive potato snacks …..
Banks Road Deli – guess where – on the Banks Road just before Pineapple Fields is a place I recommend a lot. They bake croissants, chocolate croissants, muffins and various assorted speciality breads – the cheese topped sourdough is one of my favorites as well as the baguettes. They also have a good selection of cold cuts and cheeses. Their Parmesan cheese is really good and if you like to throw a simple pasta together then a good grating of this cheese gives it a special edge. So much tastier than the usual sweaty packet stuff or the dried one…..
Lakia's Variety Store in Palmetto Point now has a really good selection of fruit and vegetables . I buy fruit from here to make smoothies and homemade popsicles – great combinations depending on what is available – watermelon and strawberry or melon and blueberry. Tuesday is the day to visit when the boat has come in – green beans, zucchini, broccoli, lots and lots of delicious vegetables. This week I bought strawberries, bananas, asparagus, beets, mushrooms – uummm mushroom risotto ! , grapes, melon and onions…..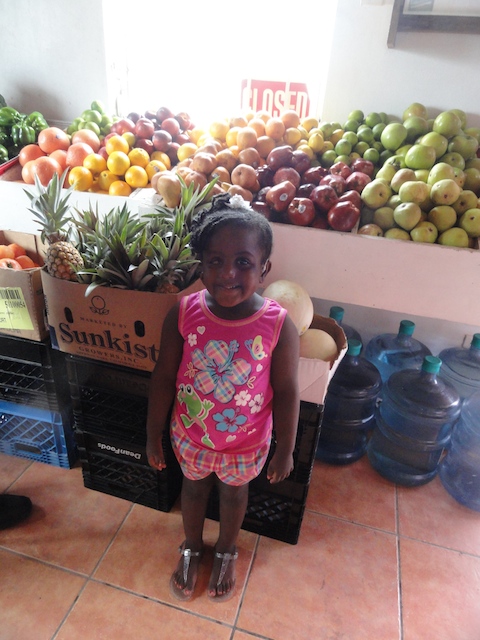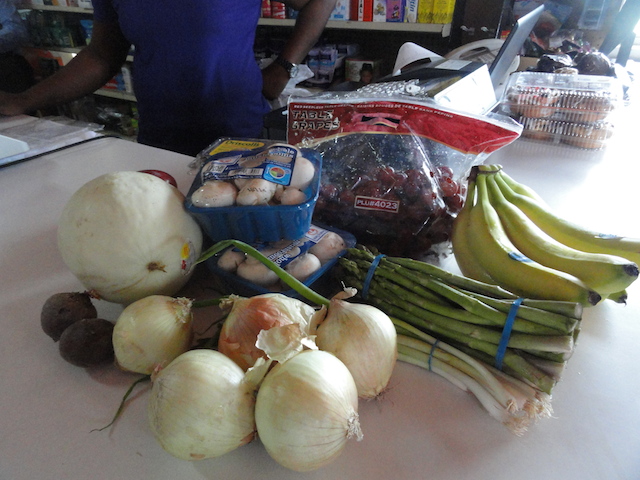 Also in Palmetto Point is Millards – they always have Abaco chickens in their freezer. I like to roast these whole – either stuffed or if I don't have time then I just cut a lemon open and put that inside along with a cut onion and a couple of garlic cloves – yummy ….
Millards are also the place to go to look for whatever is locally grown and in season – huge watermelons , local onions and bananas.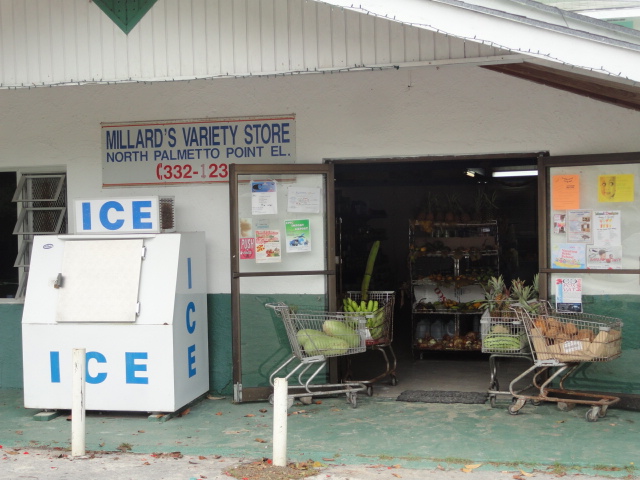 A little further on along Queen's Highway heading south is the wonderful Eleuthera Island Farm – this place is just full of treats.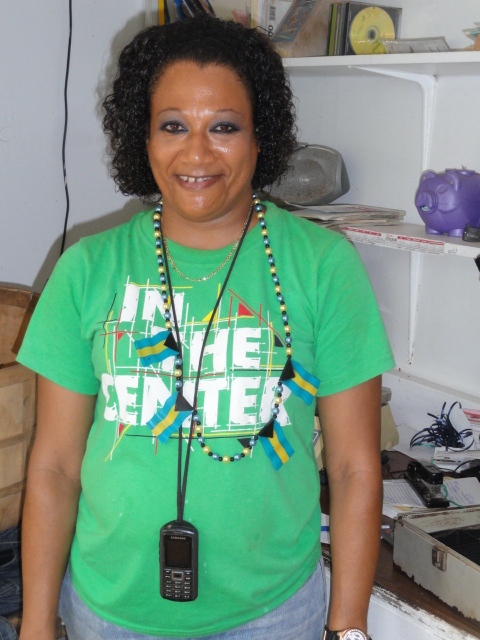 Of course there are plenty of fresh greens – pak choi , spinach, salad greens, arugula, lovely fresh herbs but one of my top tips is to buy a french loaf from either GH Bakery or Banks Road deli – or of course the Farm when they are in baking season – slice it thinly, drizzle with olive oil , spread with delicious farm made pesto and top with chopped tomato and fresh basil – all from the farm. Bake for 10 – 15 minutes – then devour !!  It is always a winner – my guests love it – they have to as I serve it very often !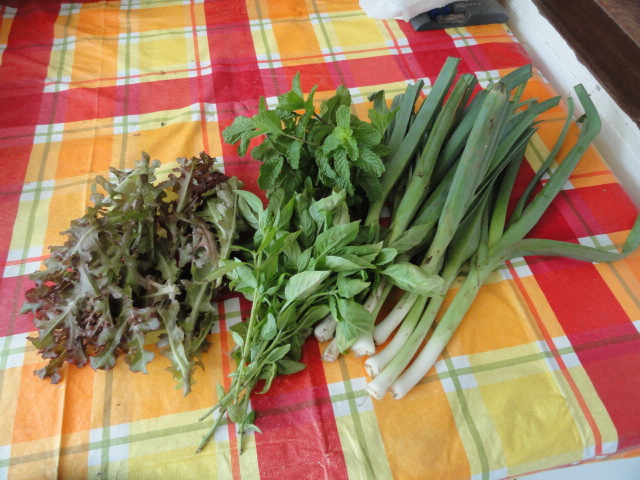 These are some of my top tips but please feel free to add your own tips in the comments section below…..