This week's Best of Eleuthera post highlights a chef in my kitchen – cooking a meal for Bob, myself and friends.
I love to entertain but sometimes the pressure of work can make what should be a pleasurable experience into a tiring exercise. So when I heard that talented chef Stephanie Mariscal – formerly Burrows – had moved back to the island I was thrilled to ask her to come and cater for a small dinner party.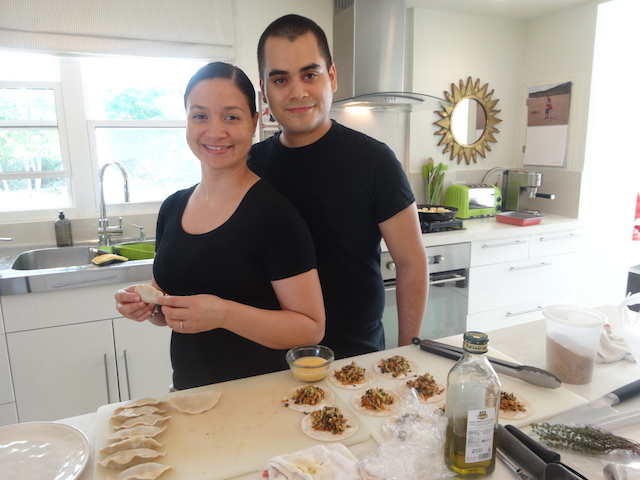 Stephanie is a native Eleutheran – she is the youngest daughter of Kathy and Sidney Burrows of Burrows Food Store and trained as a chef in the US. She will soon be joined by her husband Jonathan – also a chef – who she met and married while they were both working in California. How great to have 2 chefs in the family.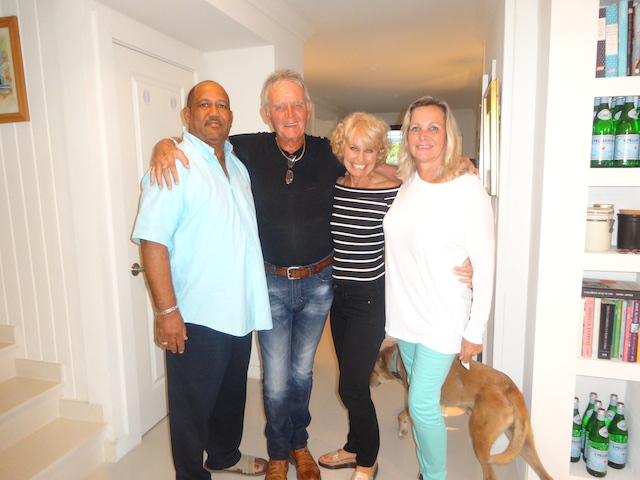 They have moved back to Eleuthera to enjoy a simpler and less stressful way of life and to raise their beautiful baby boy Gabriel. Like most chef's their dream is to eventually open their own restaurant – but in the meantime Stephanie is available for private catering.
If you are coming here on vacation and would like the benefit of enjoying a delicious healthy meal in the comfort of your holiday home then do get in touch with Stephanie…..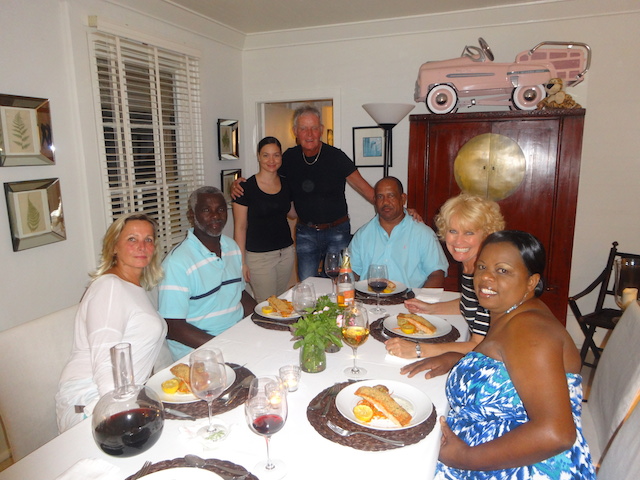 Now lets cut to the chase and I'll tell you all about our dinner party…….
My brief was pretty loose – no meat, just fish and vegetarian food – and healthy and nutritious please with a decadent desert for those with a sweet tooth ! I wanted to reign in my own control freak standards and allow the talent to shine through and show us what was in her mind and heart……
Oh boy – how good was this food !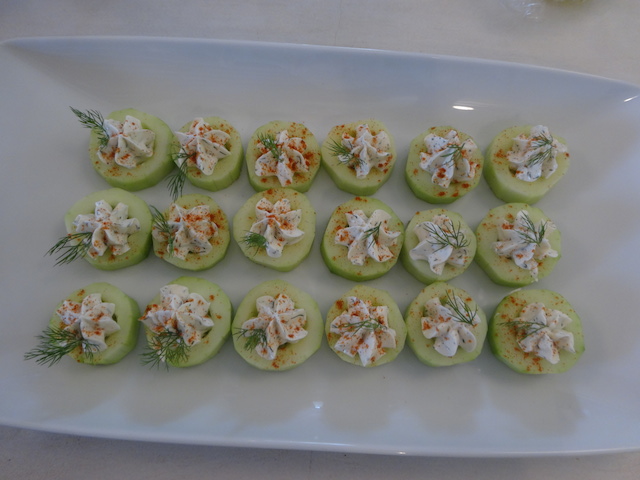 We had three appetizers – cucumber rounds with cream cheese and dill, warm mushrooms stuffed with goat's cheese – sorry we ate them all before I remembered I hadn't taken a picture – oops –  and finally pot stickers ! I looked this up on google to find out how they get their name – and found out it is the popular name for Jiaozi – a kind of Chinese dumpling – the literal translation is pot stick – and is a whole lot easier to pronounce than Jiaozi !!  These were served with a dipping sauce – so good and surprise surprise I ate way too many of these – but they were irresistable.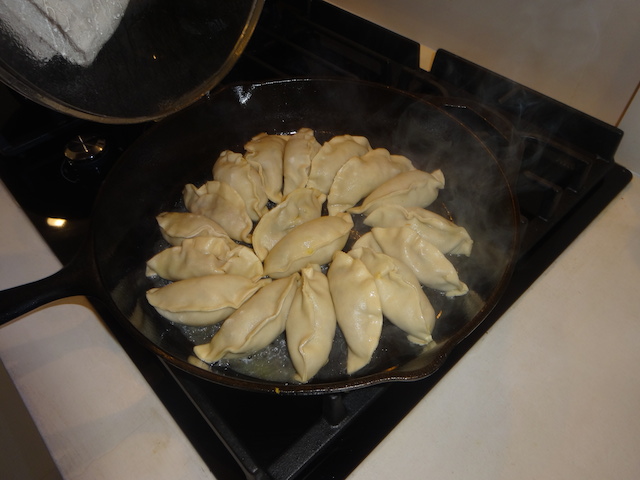 The main course was beautifully plated up and consisted of olive and herb crusted salmon fillets , fondant potatoes and a very tasty mix of shredded roasted carrots and leeks – leeks from our own vegetable garden.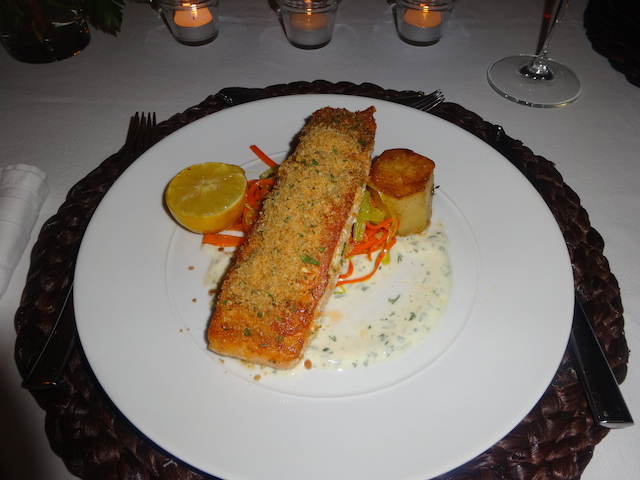 Desert was individual melting chocolate cakes with raspberry sauce and ice cream  – absolutely a first class meal – thank so much to Stephanie – so thrilled you are back home here in Eleuthera…….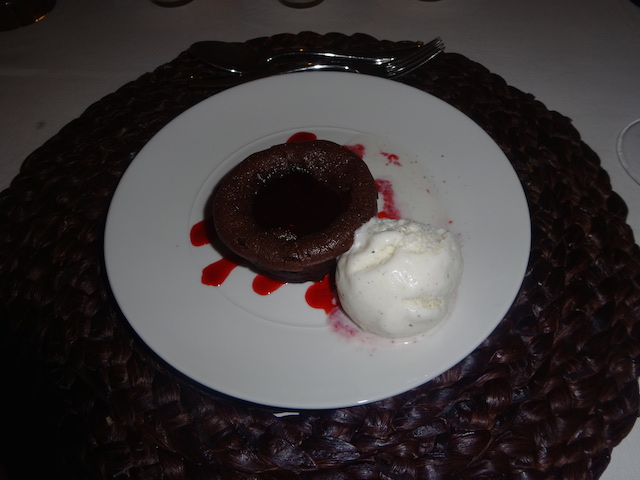 So don't forget – whether it is an intimate special meal for 2 – a large party or anything in-between – get in touch and take all the stress out of eating a delicious lovingly prepared meal. Plus your kitchen will be absolutely immaculate afterwards……
Email Stephanie with your enquiries at   –   stephburrows@hotmail.com