Next in my Best of Eleuthera series I take a good look at the Island Made Gift Shop in Gregory Town.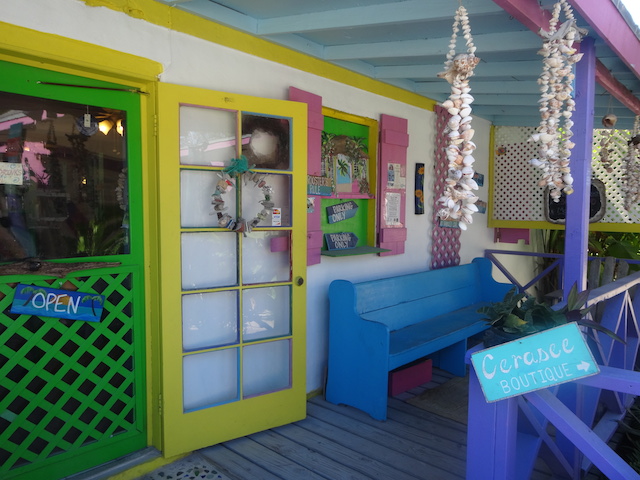 Pam Thompson – the owner – has a real treasure trove here – there is something for everyone to love – I defy you to come out of this shop without at least one thing – even if it is just a bumper sticker with ELH on it – for Eleuthera – get it !!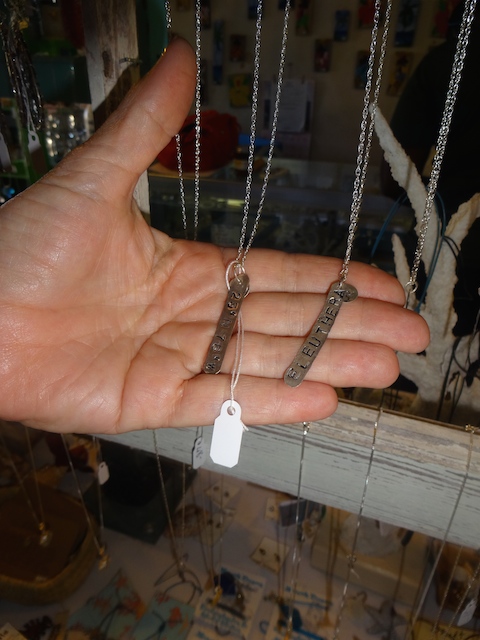 Pam opened the shop in 1985 – how fabulous to be looking at her 30 year anniversary this year – and she truly deserves all the success she enjoys as she has redefined what an island gift shop should be.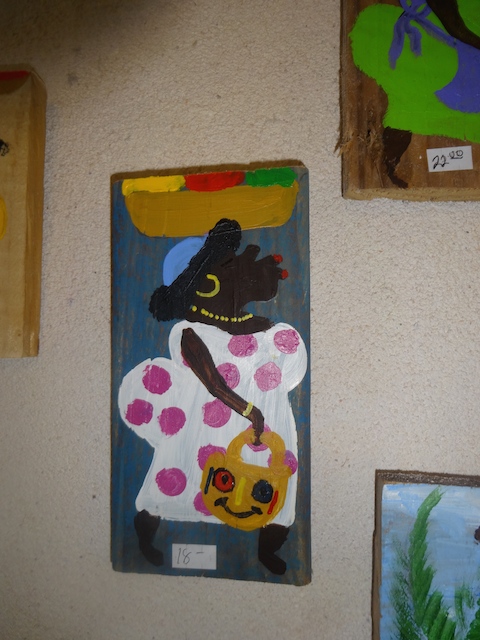 She is a very talented and creative woman and not only does she sell her own works – painted driftwood panels, hand painted T shirts, shell and sea glass jewelry, fantastic driftwood jewelry and even driftwood christmas trees – but she also has become a magnet for local people throughout the island selling their wares as well.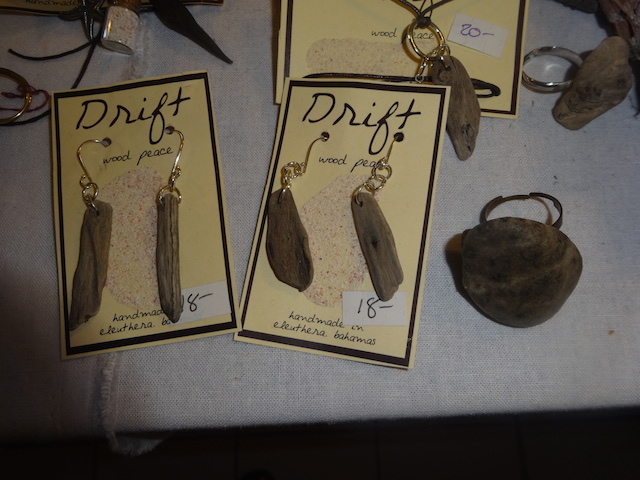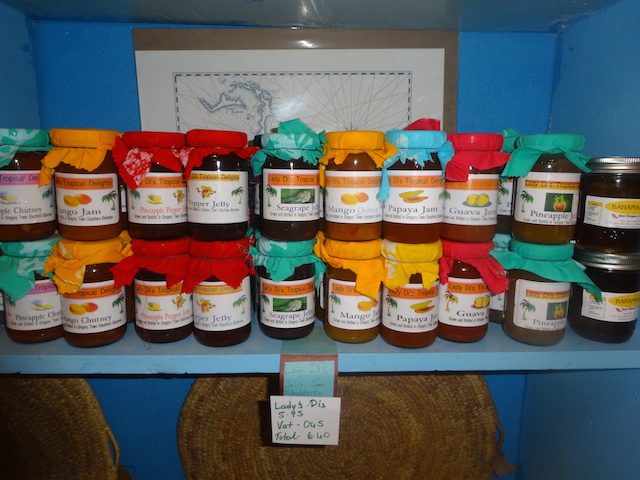 I visited her in the shop and took lots of pictures of things that I really loved – I mean really loved – I wasn't just being polite !!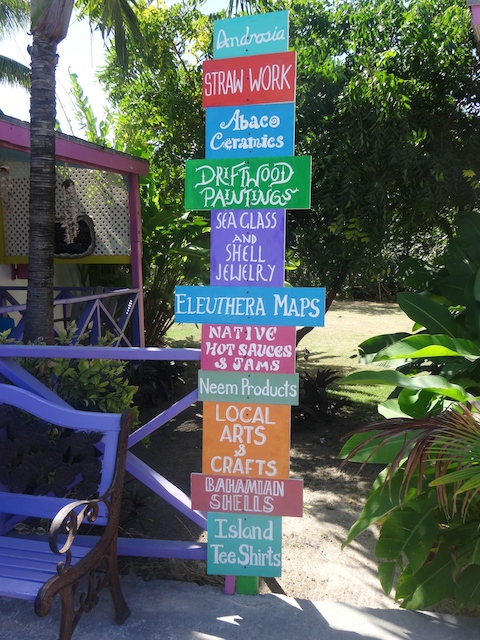 Pam first came to Eleuthera in 1976 on a surfing trip with a couple of girlfriends – met her husband Gregory who was then a commercial diver and quickly got married and settled here. She started the gift shop when her 3 daughters were young and her ethos for the gift shop was about using what she could find here to make goods for the shop.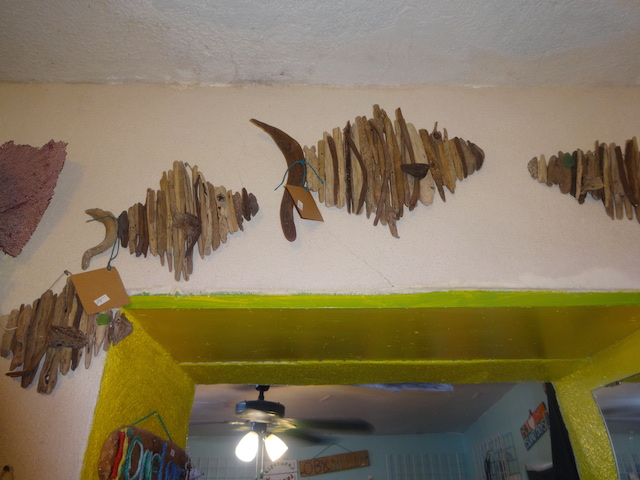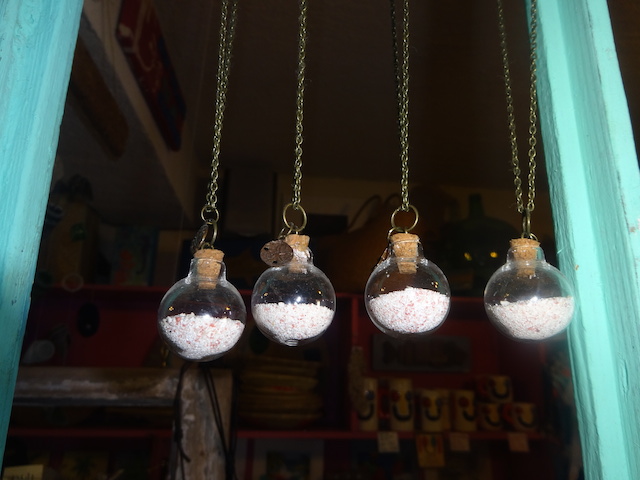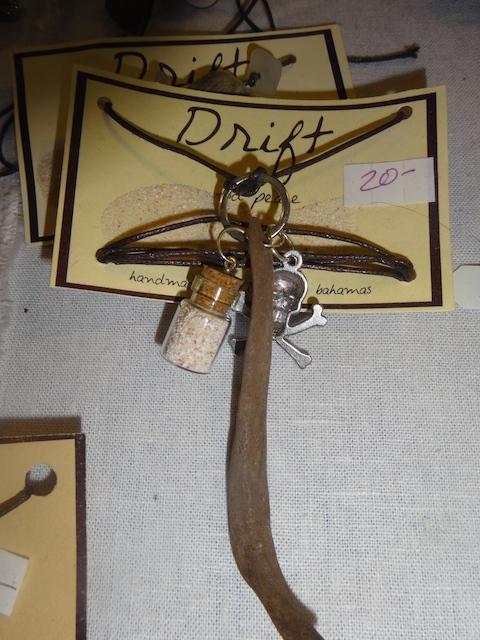 In the early 1990's  Gregory – Pam's husband – bought a silk screen business from Tarpum Bay and started their T shirt business. The ever imaginative Pam came up with the idea for the now famous T shirt which bears the logo -" Eleuthera – it's not for everyone ! "
One of their latest designs is a very classy one with small logo of the map of Eleuthera on the front and a mail stamp on the back…..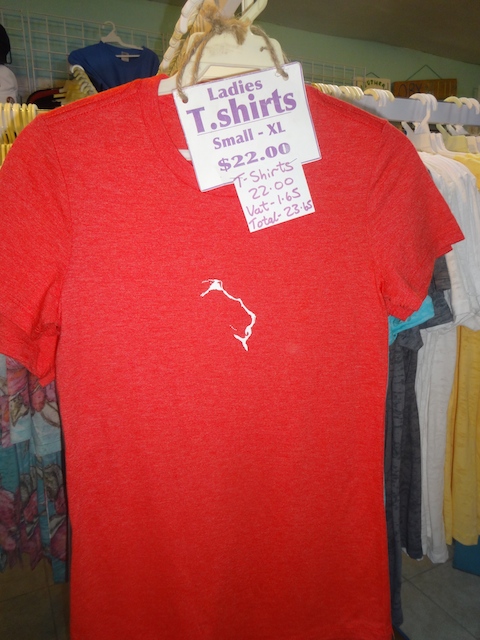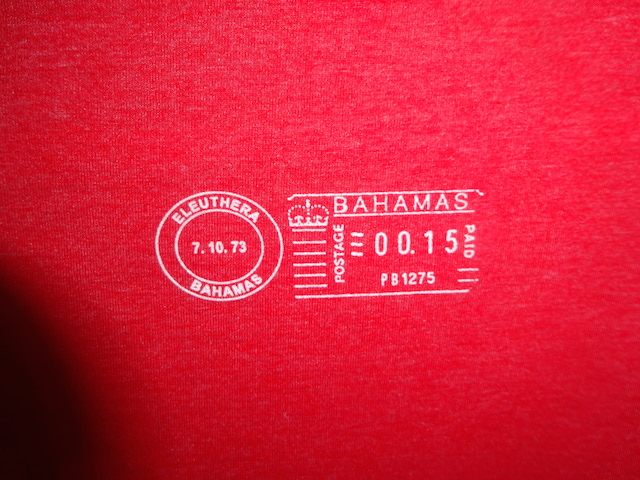 So if you want to find good quality, classy design and huge variety make sure you pay a visit to Pam's shop in Gregory Town. Her 2 assistants Jennifer and Tiffany do a great job and will help you find all sorts of treasures…… Whether you live here in Eleuthera like me or if you are paying a visit you can find the perfect small gift to take back with you and remember it will be island made…….