This week I am showing you some pictures of Fond Memories – the newest rental property for Governors Estate – and reliving some recent food memories ! Plus news is that Tippy's is reopening on Friday November 1st – yippee !
It is always a treat when restaurants reopen and there is actually a choice in where you can go and enjoy a good meal. Of course 1648 at French Leave Resort and La Bougainvillea have stayed open throughout the off season and we have been more than grateful for this.
Last Thursday evening we went to Pizza night at La Bougainvillea and it was heaving – which means very busy ! There was live music and lots of people enjoying a great night out with friends……. Sadly I forgot to take my phone for pictures which means that you will just have to take my word for it !!
Saturday night we ate a great meal with Angelika and Sandy …… And there was a lot of it. Firstly there was a really tasty warm crab dip with crackers – and guess what – I ate way too much of it – but it was a nice big bowl and it was so good ! Then we had poached lobster with caviar mousse and Dijon sauce. Followed by mussels in a coconut curry saffron sauce – take a breath ….. Then freshly made pappardelle with anchovy butter and chive pesto. Finally frozen margarita pie – oh my goodness ask me if I was full or what !!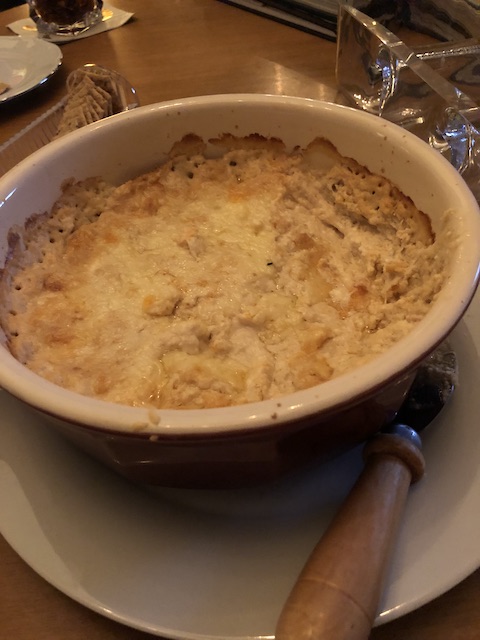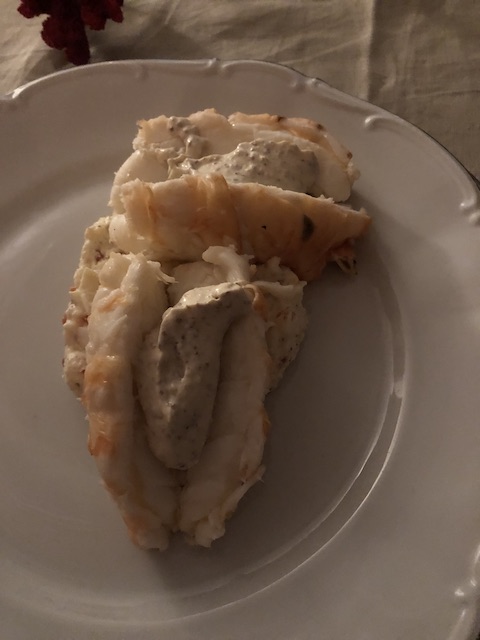 They are both great chefs and hopefully some of these dishes may find their way onto the menu at BFF when they reopen later in November…..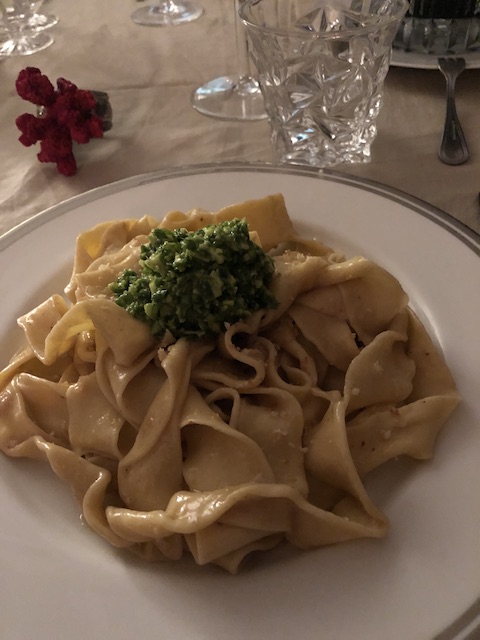 Now on to Fond Memories and a few pictures of the interior – not the official best shots yet – I am just waiting on a few more bits and pieces coming in…… But as I have said before , I really love this little house.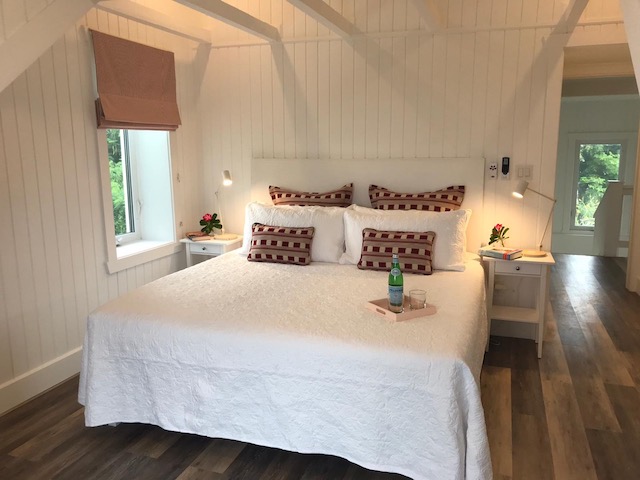 Two bedrooms both with ensuite bathrooms – one has a king bed and the other has 2 twins that can be made into another king…… A great upstairs deck with a couple of comfy lounging sofas and a view into the harbour. Downstairs is open plan with living, dining and kitchen areas making the best of the space. Then a half bathroom and separate laundry room with outside storage room for beach chairs and other paraphanelia….. it is a sweet little place – I may just invite Bob to come and stay to try it out for the first time !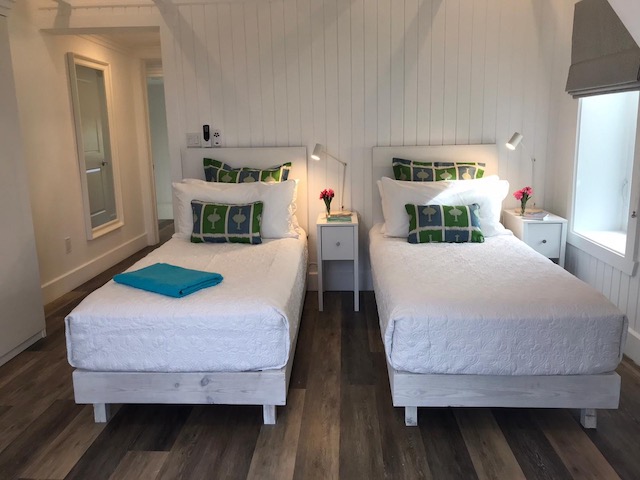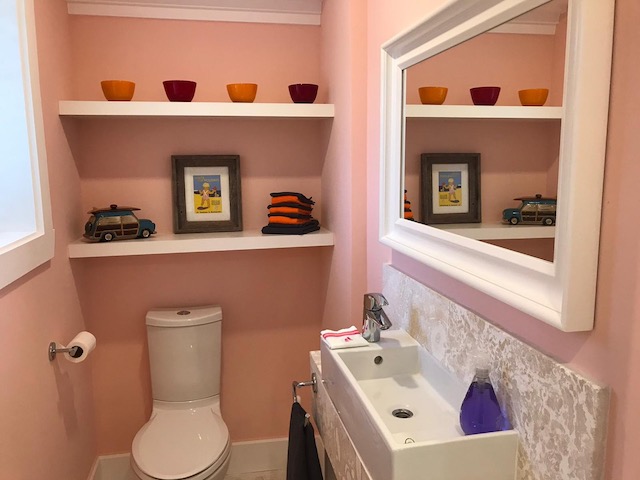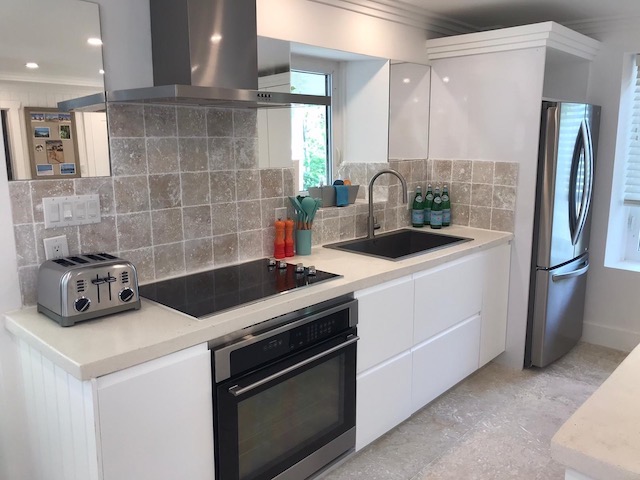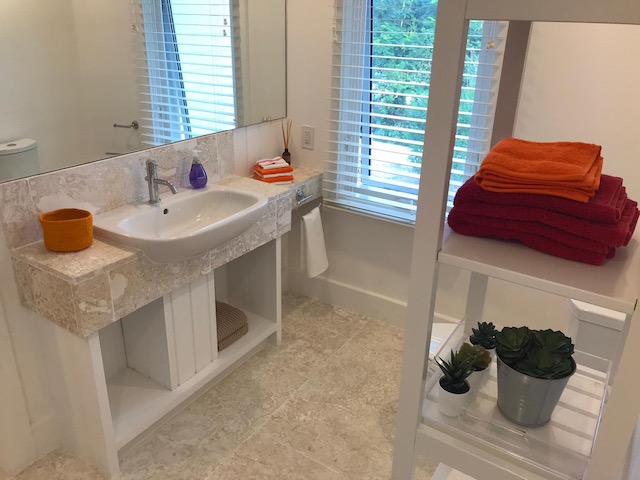 The day most of you will be reading this of course is Halloween and there will be pictures next week of Colman Towers and the trick or treaters !!