I know that Halloween was a week ago but finally here are the pictures and news on Halloween and all that in Governors Harbour. It has become quite a big ritual and every year – just like Christmas – there is a little more decor at Colman Towers. It is a major spot to visit for a lot of Trick or Treaters as they know there will be plenty of candy and weird decorations….
It is lovely to see a lot of the children coming back year after year – and my goodness how quickly they grow – right ?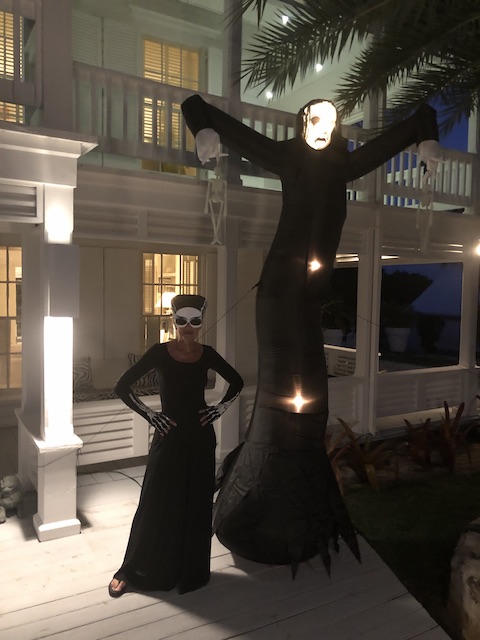 The highlight of this year's effort was a huge hairy spider that kept forward when anyone came close – I was convinced that the kids would be totally traumatized – but it proved to be a huge success …… Bob remarked on the night – what is it about being shocked and scared that makes people – grownups as well as children – scream in fear then immediately laugh as well ? Well there was a lot of screaming g and laughing I can tell you !!!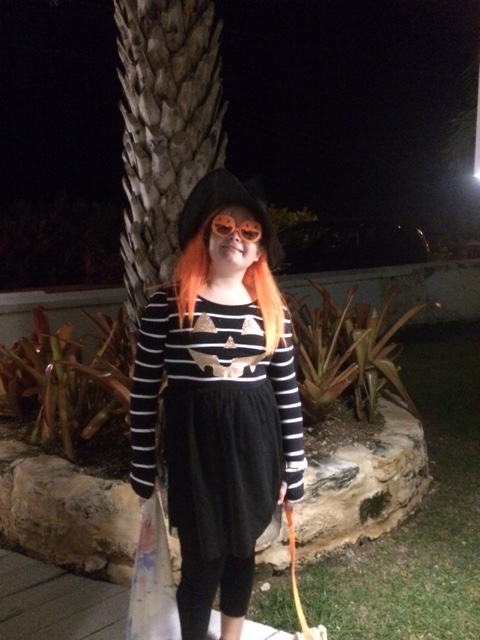 This year our great friends Clemens and Nancy joined us and Nancy had a great outfit complete with scary mask. Clemens took pictures and the 4 of us enjoyed eating supper in between handing out stacks of candy as well as trying some ourselves !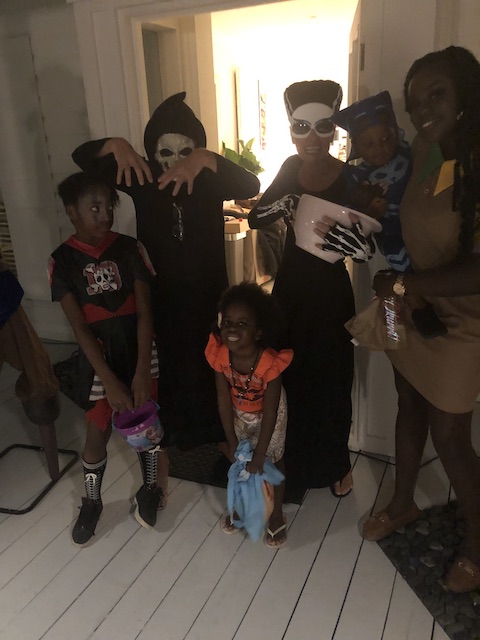 The kids are sick of hearing me telling them to clean their teeth after they have eaten their candy otherwise when they come back next year they won't have any teeth left ! And Bob is sick of hearing it as well …..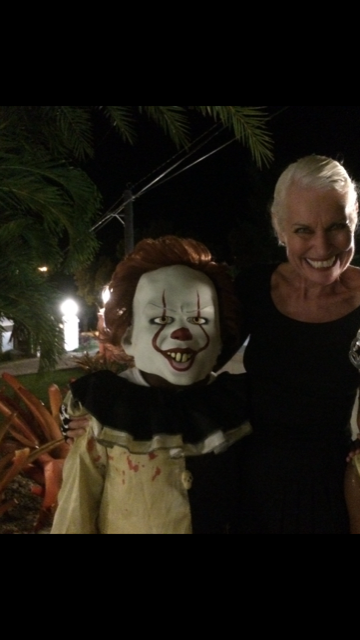 We turned the lights out at 9.15 pm – past our bedtime anyway – and put everything away until next year.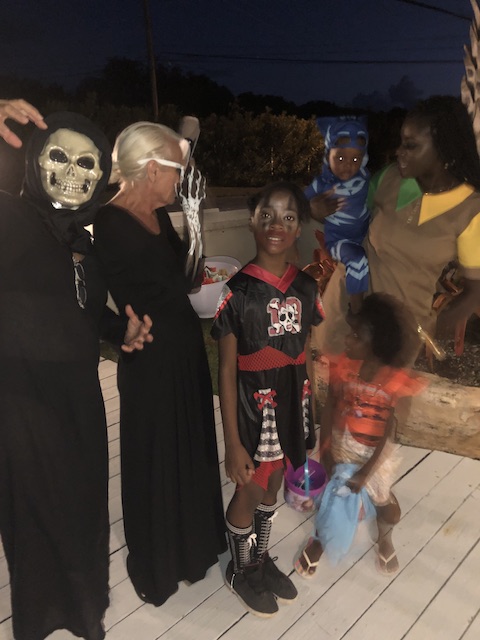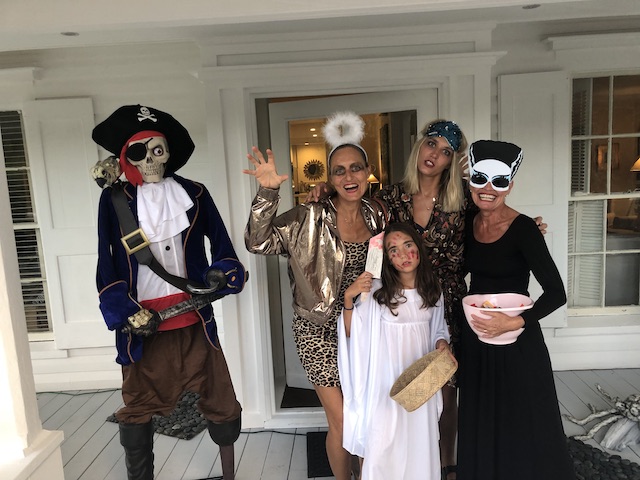 Other news is that the Buccaneer is open again and so is Tippy's. We have eaten at both places since they re-opened and as I said last week – it is lovely to have some choice again…..
Once Halloween was over of course the children at the Exceptional Learners Center reminded me that Christmas is coming – yikes – so I am starting to look online for gifts for them. Fortunately they prefer quantity over quality so the Dollar Store will be getting a major visit next time we are in the US !
All our upgrading and repairing is just about complete at Governors Estate – some nice new outdoor furniture as well as a new access door onto the top deck at Yellow House. Now I'm not saying that you don't still run the risk of bashing your head if you stand up too quickly but it is better I can assure you !