So here we have part two of the saga of Travels with Mary – our second trip to Fort Lauderdale. Another great flight with Watermakers Air from North Eleuthera to Fort Lauderdale Executive Airport – a quick taxi ride to the hotel and then I picked up the rental car – yes this time I fortunately did remember to check that I had my drivers license with me !
A short rest for Mum and fortified with a little sushi we then took off to Aventura shopping mall for  more retail therapy. As it is tiring for Mum to walk very far I had decided to pick up a wheelchair to whizz her round the shops. A great service – fill in a form at the concierge desk and then you have free use of the wheelchair. This was my first real experience of wheelchair manouevres and I have to say it is pretty difficult ! A lot of the shops are not ideally set up – the walkways can be rather narrow – but the thing that struck me most was actually how unsociable being in a wheelchair can be. Mum is hard of hearing at the best of times and after the flight her hearing is extremely poor so I had to keep on bending right over to talk with her. I did wonder whether the design of a wheelchair that faces the person pushing it might be an improvement. Anyway that is just a little musing on my part !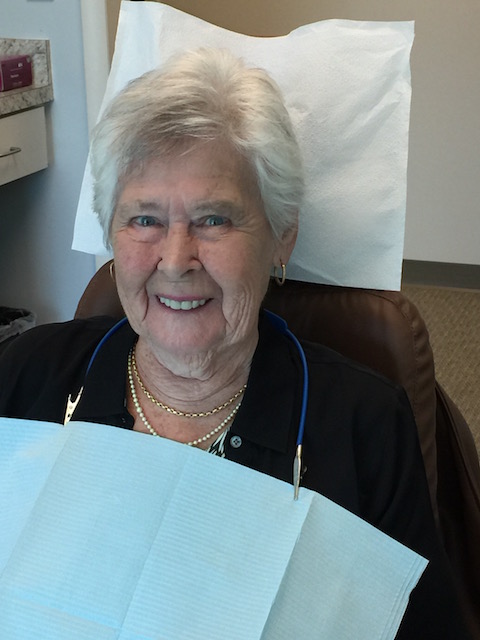 A very successful visit resulted in my Mum now sporting a pair of RayBan sunglasses and kitted out with some new sandals and tops !
I am going to the UK in November so I found some very comfortable and cosy boots to wear as well…. Definitely a future blog or two on that trip !
We ate supper at Brio – a restaurant chain in Gulfstream Park Aventura. Mum had a bowl of lobster bisque and I had a mushroom ravioli. An early night and then up to visit the dentist the next day.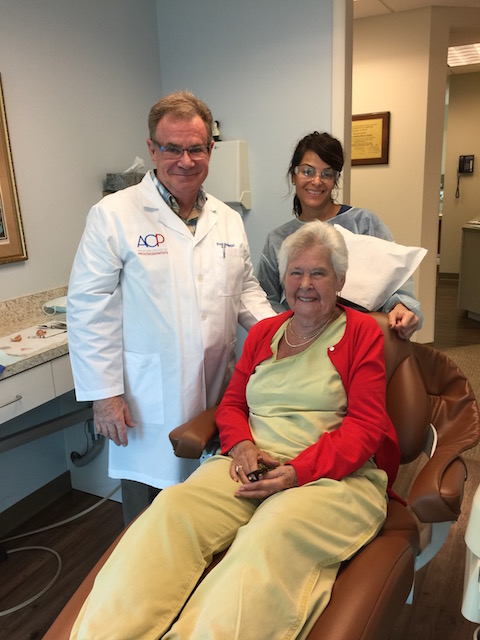 Three extractions later and dentures fitted she looks a treat.  Doctor Stone did a great job – now they just have to bed in and then she is ready to take on what any restaurant can throw at her !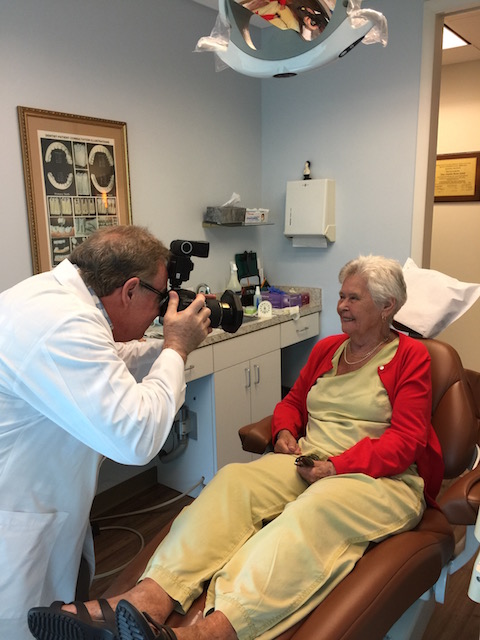 As a treat afterwards we went to the Red Door Spa and had manicures and pedicures together. The technicians who did them were a real tonic and made Mum feel pampered and special – so what with her new clothes, smile and all the pampering she is getting she is ready to go back to her hectic and glamorous life in Eleuthera – just joking…….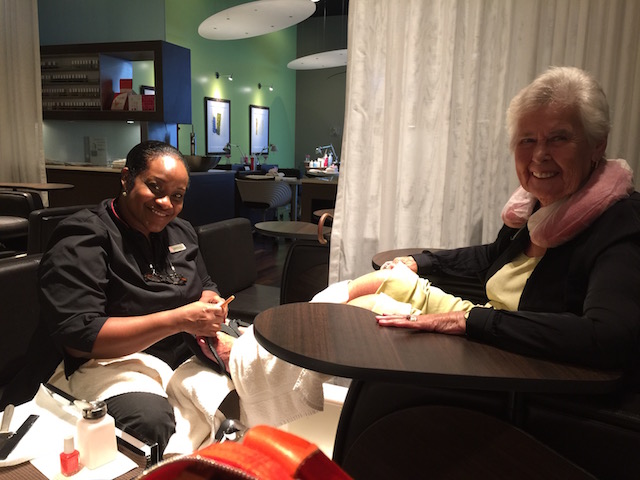 For me the whole experience has been a valuable one – the kindness of many people along the way during these two trips has been a real gift – and to have the chance to make my Mum feel better and face some of her worst horrors – cities, travel and dentists – and come out smiling at the other end has been a delight.
Rudge was boarded out again to Dan and Larry's Doggy Day and Night Care – and many many thanks to them for taking great care of him. of course he just loves being with Rufus and Willie – check out the picture of him passed out in their toy box ! All that fun was just exhausting…..