This week we were delighted to eat some sensational Thai food at La Bougainvillea right here in Eleuthera ….  Although the resort of La Bougainvillea is still closed – the restaurant was open for a Thai food evening. Owner Tom Marazza has recruited a great chef from Nassau – Freddy Van Breugel – and he excelled himself. September and October are very quiet months here on the island – and more so than ever this year given the Hurricane warnings with Irma and Maria – so it was a special surprise to learn of this unexpected occasion !
Of course after months without any rain at all, late in the afternoon the heavens opened and we had torrential rain. But this was not going to stand in our way of getting some Thai food – so umbrellas unfurled and raincoat on off we went !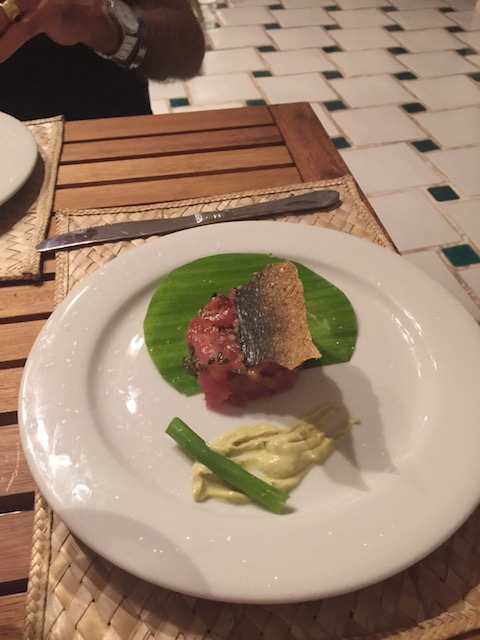 It was a set menu of 4 courses – first was chicken satay with 2 delicious dipping sauces. By the way chef Freddy had also made his own special cocktail – rum based – but I did my usual and stuck to cold beer !
Next up was a scrumptious Thai Curry conch chowder – actually with a bowl of rice and several ladles full of the curry sauce and I would have been totally happy – but instead next we had a tuna ceviche with wasabi ….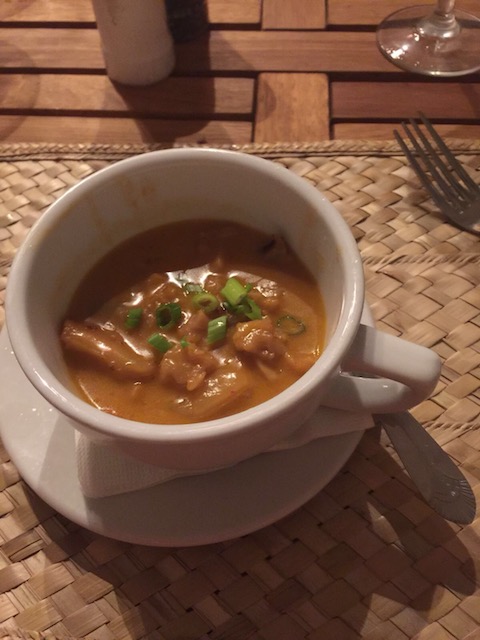 Last was a beef stir fry – I do not eat meat so instead chef Freddy prepared a piece of salmon with the stir fry. Absolutely great. And the coup de grace was a digestif cocktail that was a concoction of Freddy's – Drambuie, St Germain- an elderflower liquor and a good squeeze of lime – I asked him whether I should sip it or slug it – which gave birth to the name – Freddy's sip it or slug it !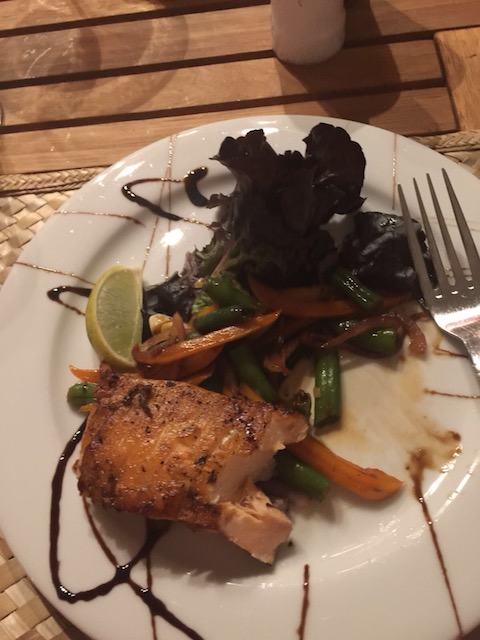 Tom was there playing the DJ – a really good selection of music which got more raucous as the night went on until he started streaming music videos on the large screen that they have there. It was one of those nights that you could never have planned – it just took off and became a great party night – such fun !
Hans Febles from Potlatch Club joined us at our table – and also present were Susy Siel and her sister Bo. Susy is responsible for the fantastic Freedom to Read  – do click on the link and have a look at the wonderful work Susy is doing here on the island.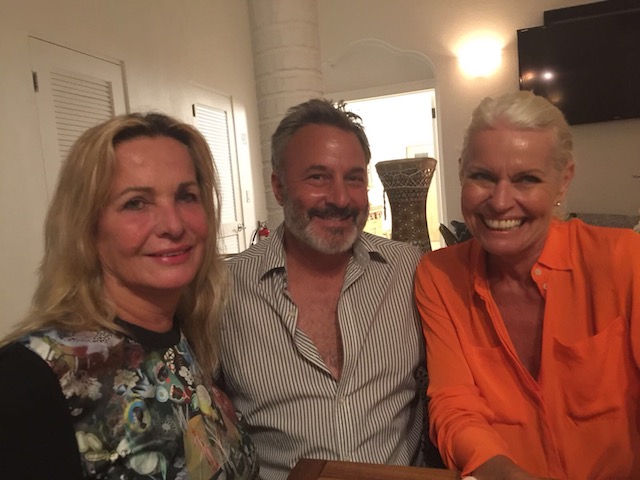 We are both avid readers as I have said before – and Susy is doing some wonderful work to get libraries throughout the different settlements so that everybody can be caught with a book in their hand !
Off to Florida this week for a buying trip to furnish some of the places here – so expect more food pictures next week !