The reality of having a turn key house in Eleuthera is a story of a lot of hard work and organization ! This is a glimpse of some of what goes into getting it done……. Bob and I took a 5 night trip to Fort Lauderdale to work on various projects at assorted stages of their development. Of course we had a lot of fun while we were over there – eating delicious meals, meeting up with a friend that we haven't seen for too long – and eating more delicious meals as well !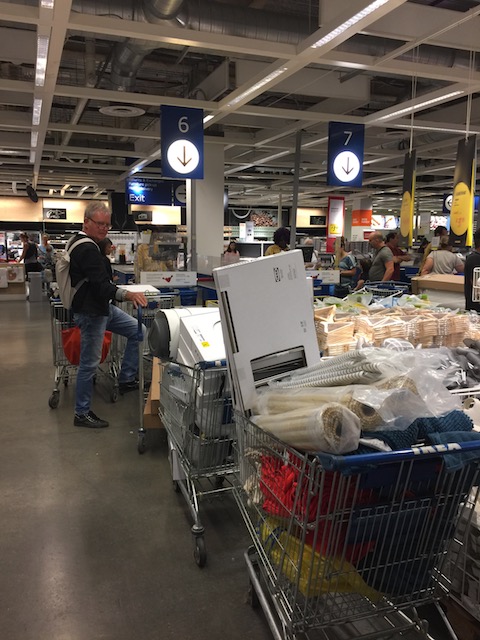 We rented a huge big Suburban SUV – which we filled up and emptied 3 times during the trip. First up was a trip to Ikea – and it was on Bob's birthday as well !!  FIVE  hours – can you believe it ? Well I did treat him to lunch as well in the great cafe there….. I had to order quite a lot of stuff for delivery – I had already made and saved the shopping lists on-line – but even so that took 2 hours to get them ordered, paid for and delivery arranged to Seacor. After lunch we had to have a walk through the showroom to check out sofas etc for the Anchor Point job – 6 apartments….. Then it was time to hit the marketplace – yikes. This was for a lot of kitchenware, towels and assorted other items to finish off a 2 bedroom cottage for a client. That was 5 trolleys worth of goods. All loaded in to the car and then delivered the next morning to Seacor before we could fill the car up again…..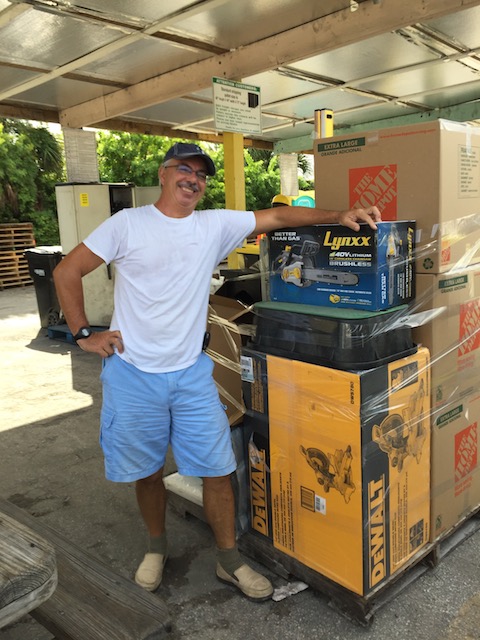 Bob needed to buy a vast amount of tools for our workmen – we frequent Harbor Freight Tools where the selection is huge and the prices are incredibly reasonable – and suddenly we had another car totally full of goods ! Another meeting to empty the car and then Sunday we hit Home Depot big time !! We split up – just while we were in the store – not permanently ! – Bob went off with his list  and I with mine. I needed to stock up on toilet roll holders, towel hooks, towel bars and tons of lightbulbs – so very glamorous – and have you noticed how filthy you get in these places – my hands were disgusting – thank goodness for wet wipes !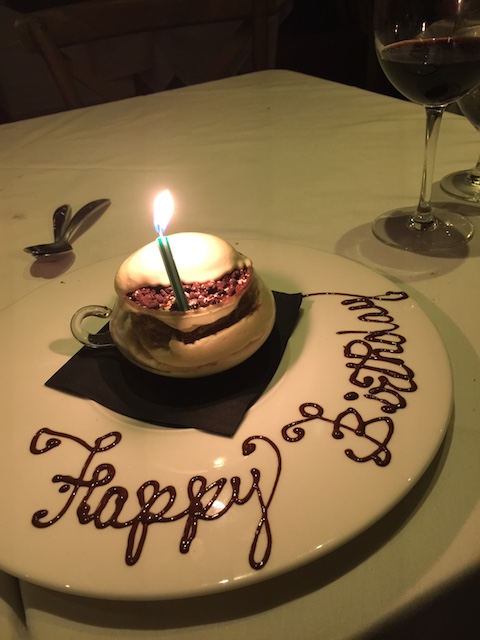 The last car full was delivered to Seacor on Monday morning – we always enjoy meeting up with our freight forwarder Tony Poletti – and he makes short work of turning a heap of goods into one tidy pallet. After that it was a ride down to Gulfstream Park to visit Pottery Barn, Crate and Barrel, West Elm and Brio for lunch .  I managed to buy the last dining table for the Duck Inn job as well as rugs, kitchen ware and other goodies for yet another job. We also fitted in a visit to the framing gallery we use , a tile supplier, our fan supplier and Ace Hardware !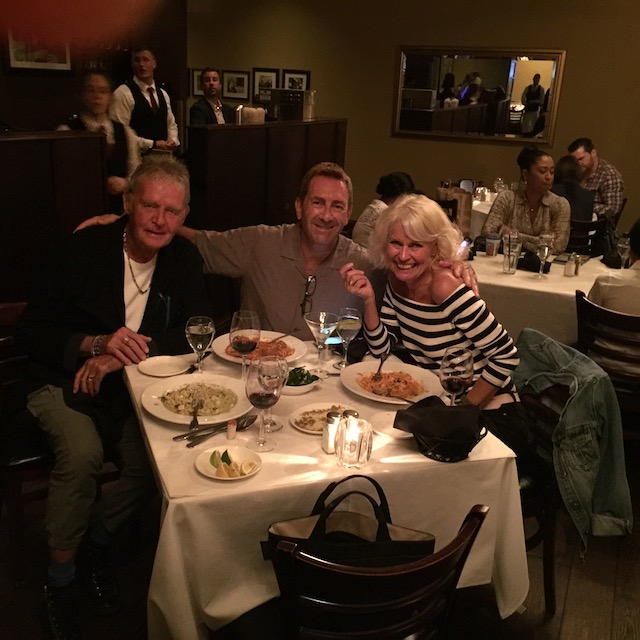 Feeling exhausted ? – well that is only part of the job of course. The majority of it is done online. Then there is the other end – here – where the shipments are cleared through customs, picked up and either delivered to the job or put into storage until we are ready. Then unpacking it all and assembling and arranging. No wonder I feel tired…….
We stayed where we often do in Fort Lauderdale at the Sonesta which is right on the end of Sunrise Blvd – so we got a shocking view of  how the beach was blown onto A1A during the storm that Irma brought with her. Fort Lauderdale was not hit by the actual hurricane itself – this was just the bad weather that came along on her fringes. The first few days after the storm the road was impassable – but then the diggers came along and scooped up all the sand that was knee high on the road and deposited it quickly on the boardwalk so that the road could re-open. Now – a couple of weeks later they are still working there way down the road getting the sand off the boardwalk and back on the beach.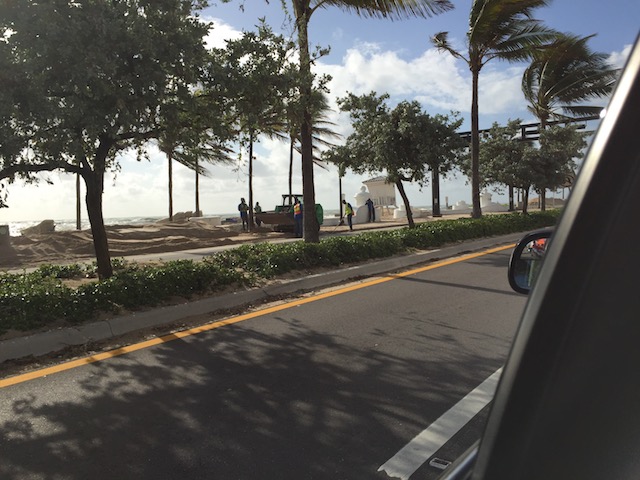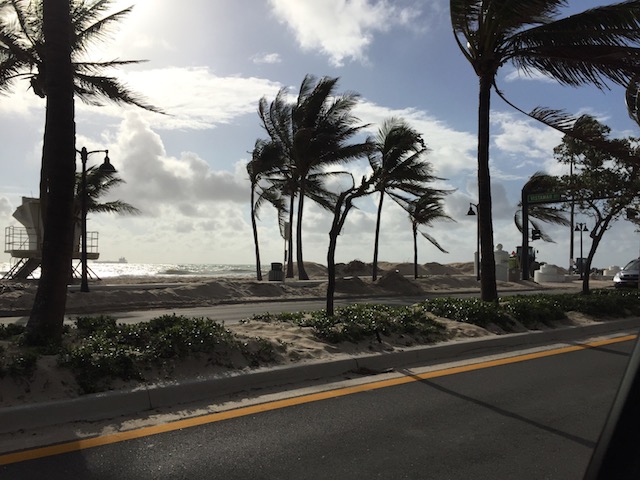 It is a huge operation and will take many months before all is looking right again. It was another reminder of how very lucky we were to have been spared again ……..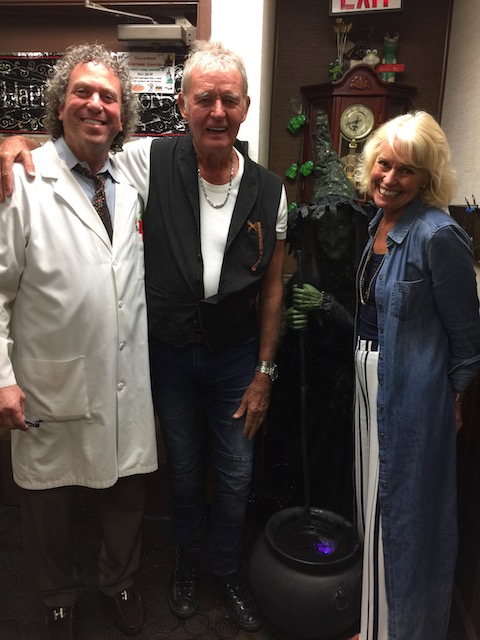 I need to mention the great Dr David Steiner – Bob's new chiropractor who managed to fit in 3 treatments for him while we were there – he has done a fantastic job with Bob's back. It was a really funny experience to go there this time – Dr Steiner is crazy about Halloween – and his complete building was filled – and I mean filled – with just about every spooky Halloween item you can think of – it was hilarious ….. and very very noisy !