This week – news of a golf cart for Governors Estate and a visit to Harbour Island……. We decided to buy a golf cart for the Yellow House – so if you book now you will get use of the lovely 6 seater golf cart. It is perfect for a ride down to French Leave Beach – or more importantly for a ride back up the hill to the house ! It is a tester first to see how well it works – and in time we hope to add them to each house.
Also take note that if you book and take a vacation here at Governors Estate in one of our 3 houses before December 19th 2017 then you will get a free rental car. This offer does not apply to the Peach House apartments…….
Did I mention that we are installing heaters for the swimming pools as well ?  And by Christmas we will have back-up power to all of our Governors Estate properties – no more sitting there wondering how long the power outage may last ! it is a continual process to try to make sure that we offer the best value and best facilities for rental properties on the island …….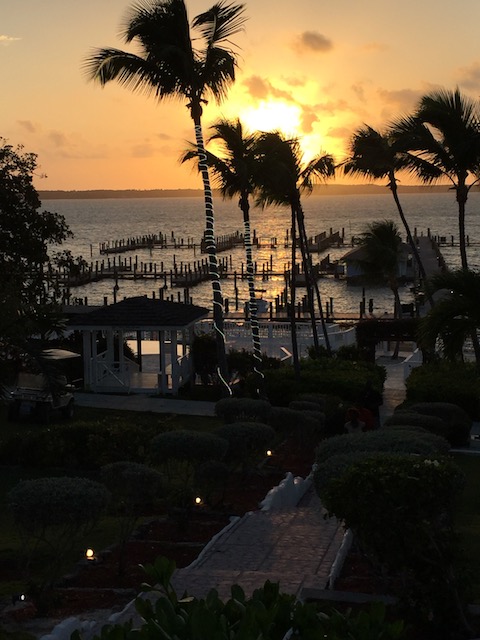 Last weekend we decided to take a quick trip up to Harbour Island. Manfredi Mancini who owns and runs Aqua Pazza Restaurant has moved location and was having an informal opening party. the new location is a Romora Bay Resort…….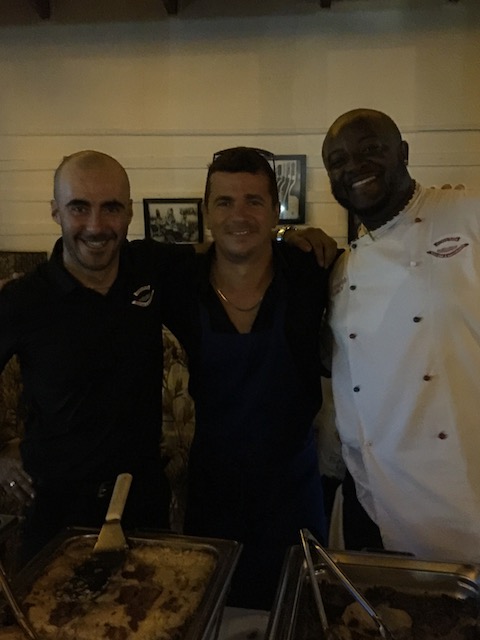 On the way up we stopped for a great lunch at The Surf Shack in Gregory Town. Jen and Bill do a great job together. Jen is front of house and is a lot fun to chat with plus she makes a killer Bloody Caeser ! Bill is in the kitchen – he reminds me of one of those rare reclusive mountain lions that you hardly ever see – but it is very exciting when you do spot him !  Bob had Caeser salad with seared  fresh tuna  – delicious …. And I had a crab cake roll with Bill's special coleslaw and fries. So darned good !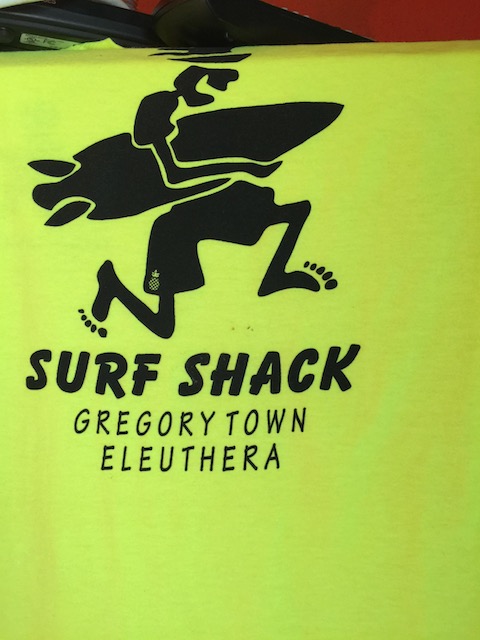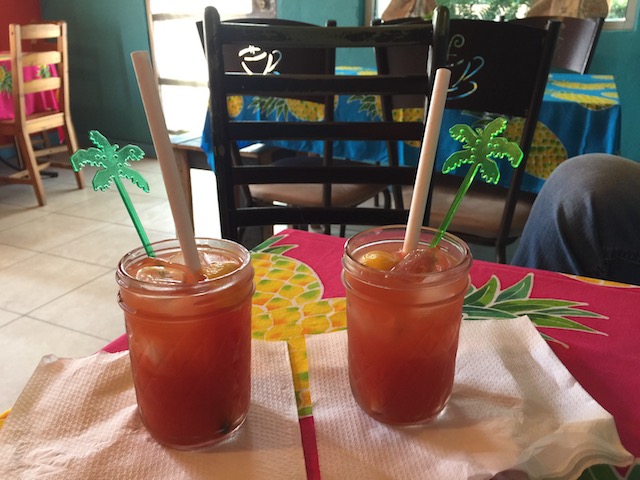 On to Harbour Island and an overnight stay at Romora Bay. It was good to see lots of local HI people enjoying themselves at AquaPazza and we met up with a few people we know and had a good chat – catching up is always fun. We were delighted as well that the party finished at 9pm promptly – just in time for our bedtime !!!!!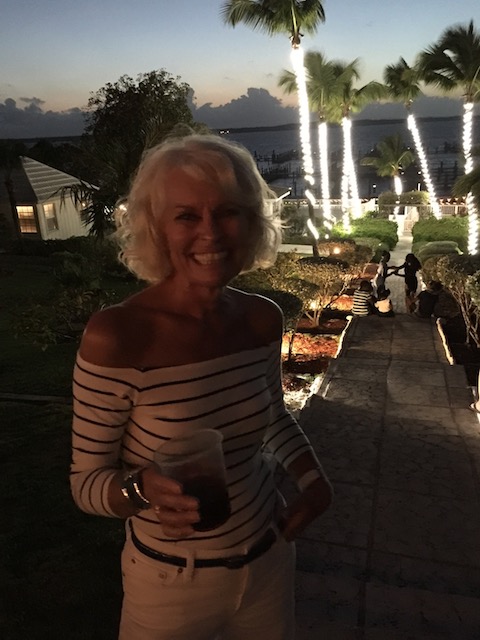 Pretty much everywhere was closed up there so breakfast was a bag of chips while waiting for the water taxi – then back home in time for a great lunch at Bacchus Fine Foods with Mum and good friend Amanda. Mum is feeling much better now and has started swimming again and topping up her tan – always a great sign that we are happy to see…….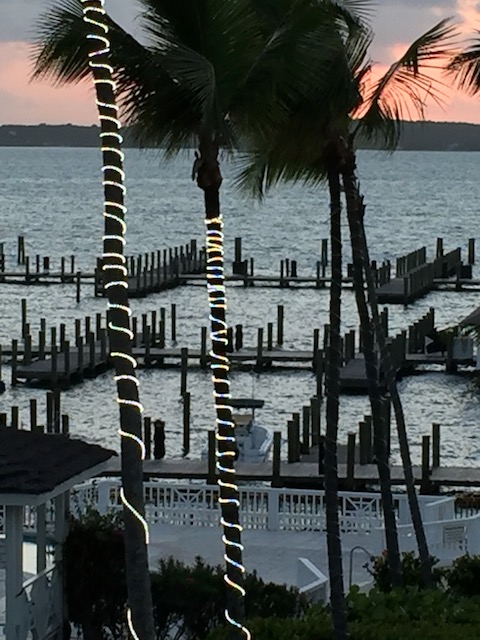 Please remember dear Joy Pyfrom and send a prayer her way….. She fell and broke her hip last weekend and is not doing too well in hospital in Nassau. Many of you responded when I wrote about dear Joy in an early blog. She is a great character and has been a mine of information about the recent history of Eleuthera…… Joy we are thinking of you……