This is to wish you all a very Happy New Year from Bob and I here in Eleuthera.  2016 has been a year of  turmoil and loss for many people and they will be glad to be moving forward…..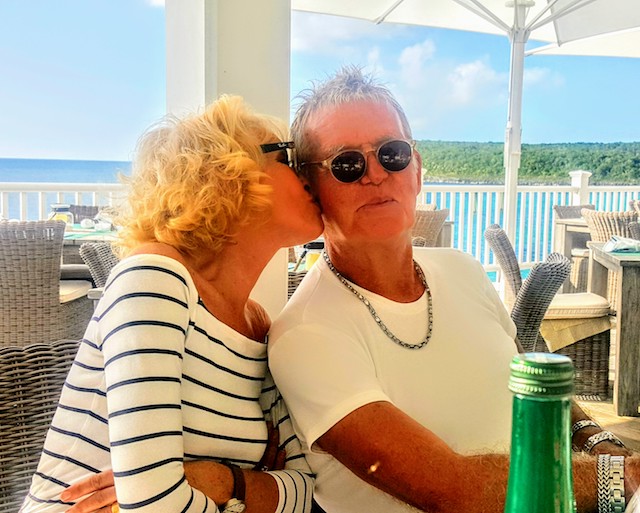 I like to take time during the week between Christmas and New Year to reflect a little on the past year as well as thinking about hopes and dreams for the coming one. For me personally the strongest theme of 2016 has been the importance of enjoying and nurturing the friends and family that I am blessed with. They are our greatest gifts in life and I feel it has been the source of much joy to be able to really spend meaningful time having proper conversations with depth and love even if the conversations are sometimes about difficult  situations…….  As the years go by I realize that these are the true riches in my life and I value them as such.
For the coming year we have some exciting projects happening but I hope to find that balance between work and the rest of my life that brings a daily sense of joy. Dear Rudge has taught me that taking a little amount of time every day to walk on the beautiful beaches here can bring a sense of perspective and connection to the more important aspects of life……
I wish you all a happy and peaceful New Year and the courage and strength to deal with all that life throws at us just when we think all is going swimmingly !