What a great arty week we have just had in Governors Harbour ! Saturday 10th September saw the launch of the art show – Max and Amos – featuring the work of Maxwell Taylor and Amos Ferguson at the beautifully renovated old Pyfrom's liquor store – now known as the Pink Perch. It was staged by the National Art Gallery of the Bahamas – do check them out if you are passing through Nassau – it is a beautiful gallery …..
Even though it is well out of season there was a great turnout with plenty of people as well as absolutely delicious canapés provided by Bacchus Fine Foods – make sure you check them out if you need catering done for an event. Wine was served by Bristol Wines in the capable hands of the lovely Gloria…..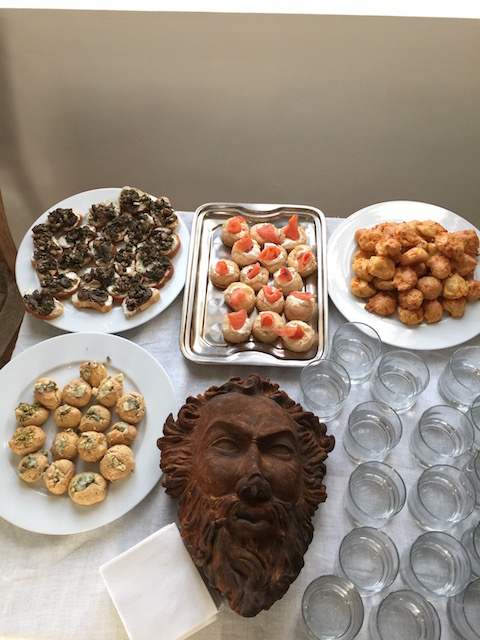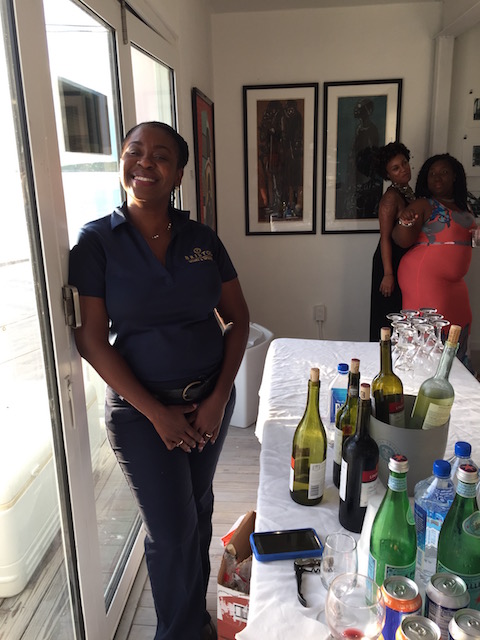 Tuesday saw the 2 workshops run simultaneously at the St Patrick's Parish Hall for the children of the island. It was run and organized by Abby Smith and Darchell Henderson both from the NAGB.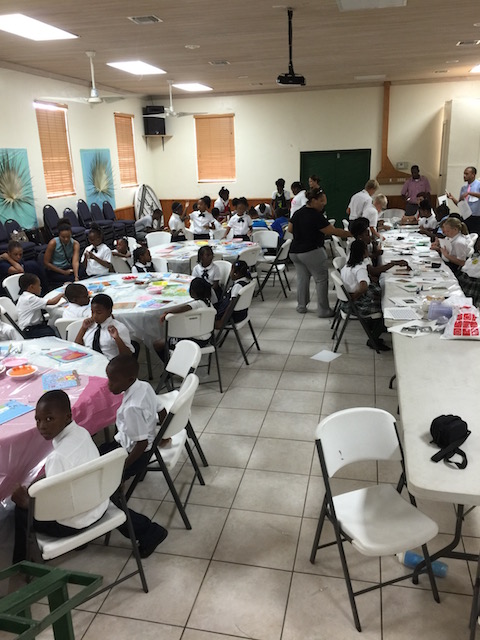 There were primary school children as well as high school children The primary age children did a paint like Amos workshop – inspired by the naive style of his paintings. The paintings are not to everyone's taste – remarks were heard at the show on Saturday along the lines of well I could paint like that – or any child could paint like that – but believe me his style is actually very clever and incredibly difficult to emulate. However the children had a great time and did some lovely work. It was fantastic to see them all gathered together in one place and enjoying both doing their own paintings as well as looking around at what students from other schools were doing.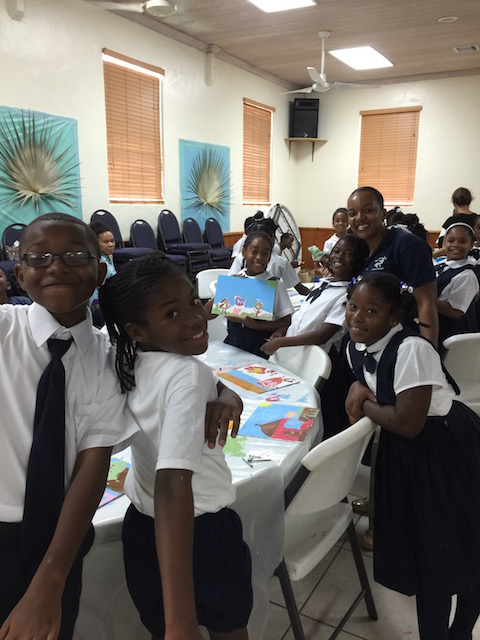 The high school students were taught the art of print making – I think for the majority of them this was the first time they had tried this technique but the results were very impressive.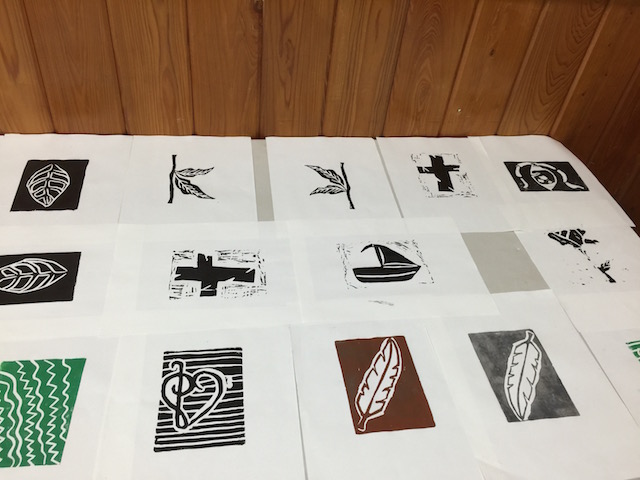 The were a good number of the schools from the island participating – Deep Creek Middle School, Rock Sound primary , Tarpum Bay primary, Preston Albury High School, central Eleuthera High School, North Eleuthera High School and finally Samuel Guy Pinder All Age School – ( Spanish Wells ) Every school also had at least one teacher with their group – and several of them were art teachers – Will Simmons from PAHS , Genelle Williams from CEHS, her husband Alfred Williams from NEHS, and Austin Mullin from Spanish Wells.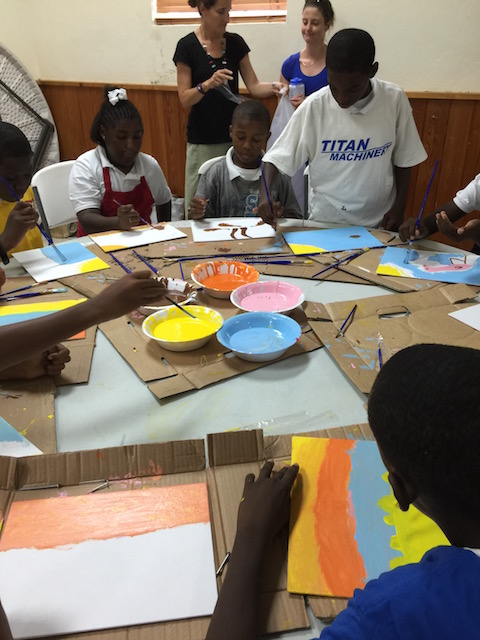 The excitement and enthusiasm that both the teachers and students felt at this exciting bonus event was wonderful to see and feel. A small island like this needs outside stimulation to fuel the creativity of the staff and students alike and how wonderful that it was in the form of 2 native Bahamian artists…..
Later on Tuesday afternoon the 2 staff from the NAGB, Abby and Darchell, gave an interesting talk about the 2 artists and their differing views of life in the Bahamas – held at the Haynes Library.
All in all it was a terrific week for art in Eleuthera and who knows – as a result of the inspiration and experience brought to the young people here maybe one day it will lead to the career of a budding new Bahamian artist……
Many thanks to Amanda Coulson and her team from the National Art Gallery of the Bahamas for having the foresight and courage to bring this terrific project to fruition……