Rudge has finally landed here in Colman Towers right into his Gucci slippers ! Rudge for anyone who has not been paying attention is our gorgeous new Potcake puppy – just about 8 weeks old now. We picked him up last weekend – and bought him home. He was bathed and fussed and petted – well the fussing and petting have not stopped yet and probably never will and he has settled in right away.
The landing in the Gucci slipper part is a great reference to our former dog – Joe Louis. When we took him as a tiny puppy to Peter Bizzell the visiting vet from Palmdale Veterinary Clinic he remarked that he had fallen off the top of a very high building into a pair of Gucci slippers – in other words he had won the doggy lottery in being adopted by us !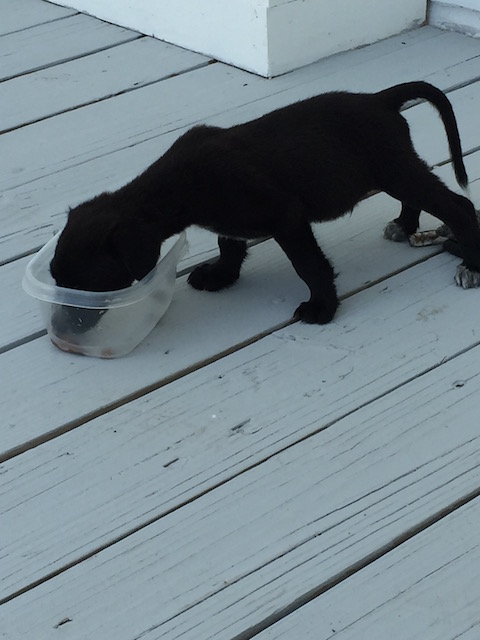 Having a tiny new puppy is plenty of work but we just love it and Rudge is particularly lucky because our good friends Dan and Larry from Cupid's Cay decided to adopt one of his litter brothers – now called Rufus – so he has beach playdates on his calendar as well as sleepovers on occasions when we travel. Huge thank you to Dan and Larry for that.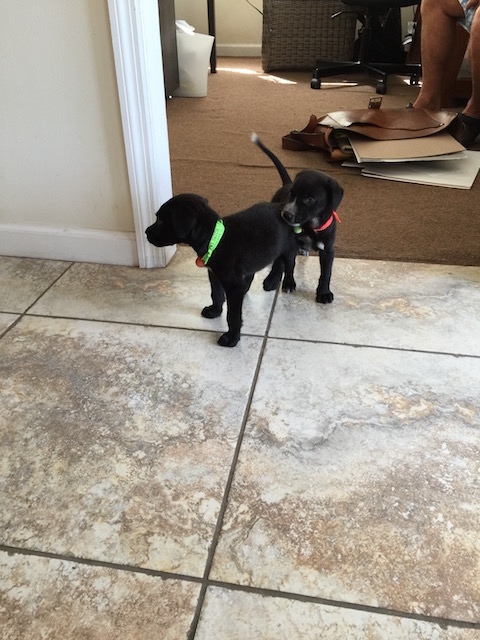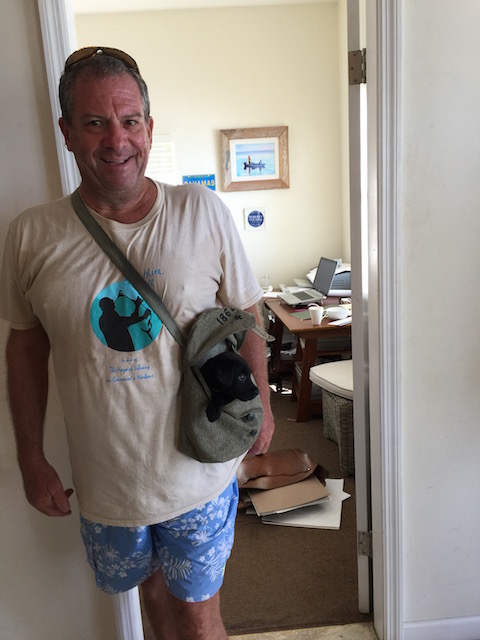 I could bore you all for hours with tales of what an exceptional puppy he is and all those fascinating little quirks of brilliance he has but thankfully I won't ! But there will be plenty of very cute puppy pictures  in the coming weeks …..
So now the season is really winding down – Tippy's and 1648 as well as the Buccaneer have all closed down for a couple of months. Huge thank you to Bacchus Fine Foods for staying open – somewhere lovely to go for Sunday lunch – plus I see from their FaceBook page that you can order a lovely paella from them – won't be long until I pick up the phone !
This Saturday – September 10th – sees the opening night for the Max and Amos art show right here in Governors Harbour at the old Pyfrom Liquor Store – right on the corner of the uphill. Painted a pretty shade of pink it is a useful landmark when giving directions to anyone. There is an opening party from 6-8pm – do stop by if you are interested in Bahamian art…….
Oh and another part of my job here is to clear the shipments that come in through customs and then to organize moving them from the dock and storing them until they are needed for the jobs. Here is a picture of some of the pallets of kitchen units that we unloaded and stored the other day – by hand – not by forklift ! So for all of you who think I sit around and sip cold exotic cocktails while I design another gorgeous interior – this is what we unloaded and stored the other day – 7 double size pallets of kitchen units – looks like the main Ikea warehouse to me…..  No pictures however of me dripping – and I mean dripping in sweat !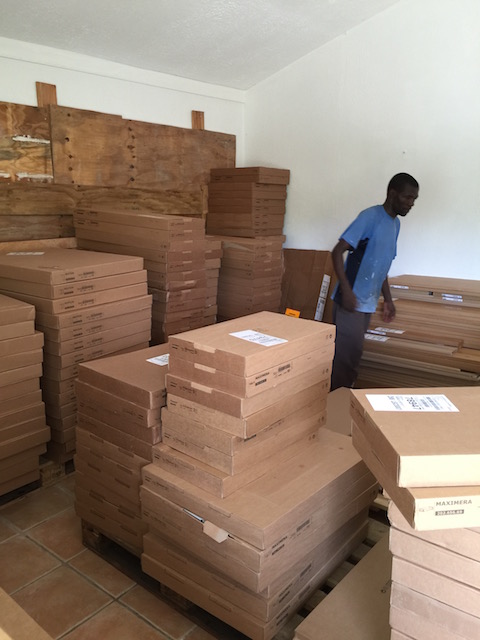 OK – now back to playing with Rudge !