Finding the Best of Eleuthera – take in Da Perk Coffee Shop right here in Governors Harbour.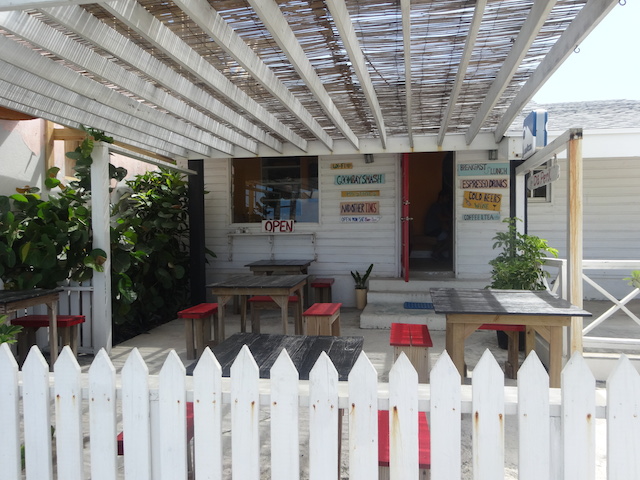 If you are looking for a great cup of coffee – Lavazza ! , breakfast, brunch or lunch then this is a must.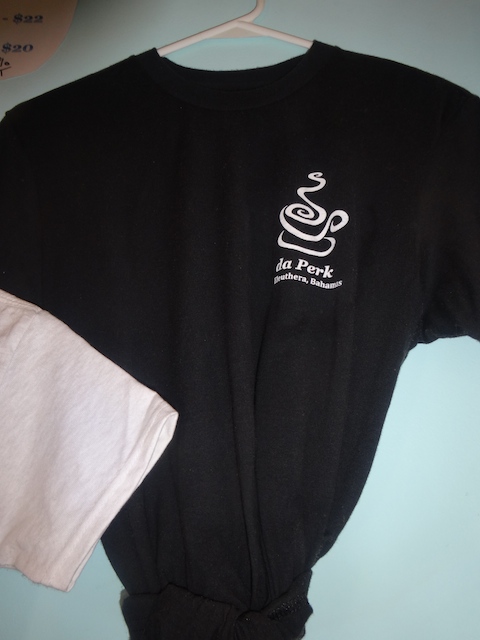 Situated on the corner right here in the Harbour Da Perk is the ideal spot to sit and watch the world go by ….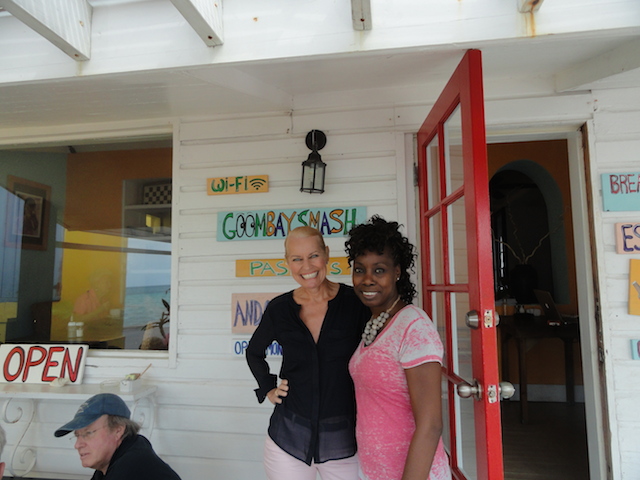 They are open Monday to Saturday from 8am – 3pm.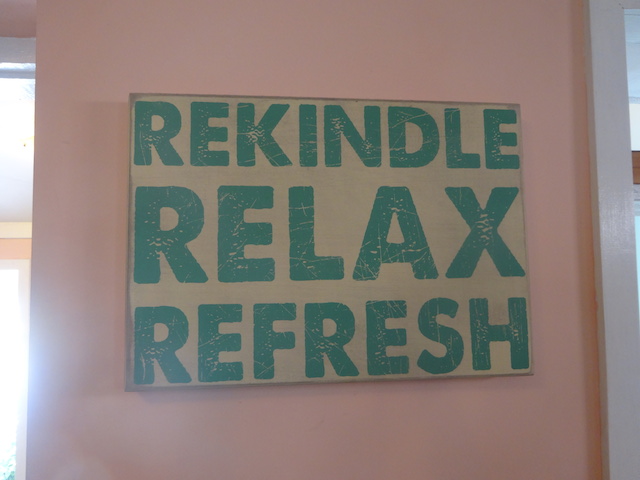 Owned by Harriet and Alistair McDonald,  Da Perk has been open since October 2013. Abia Bowles works front of house – taking orders and keeping everybody happy.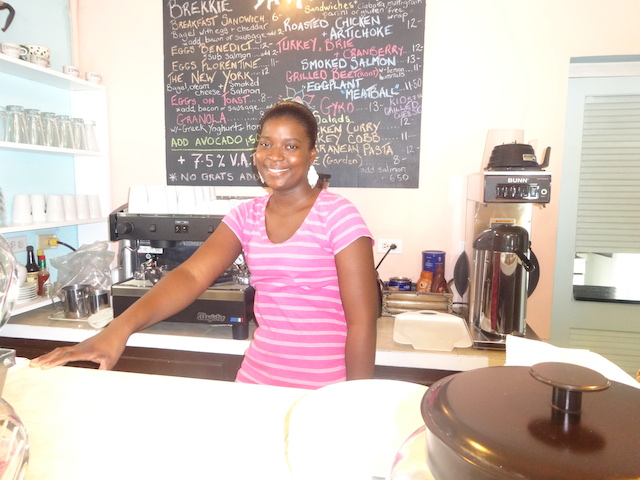 Chefs Phalen Clarke and Devante Grant run the kitchen – tiny but totally effective – the kitchen – not
them !!!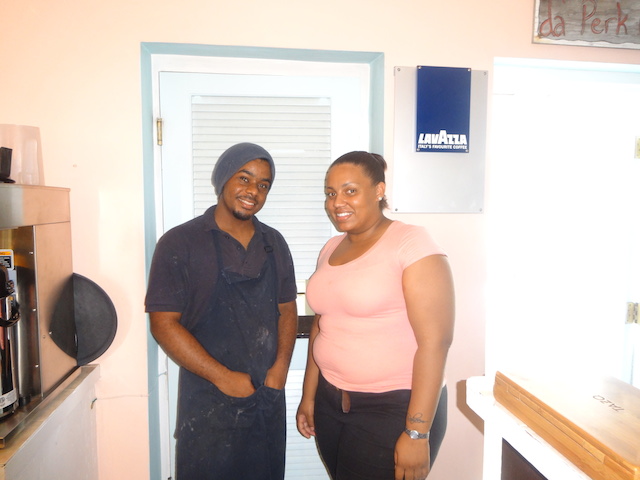 The emphasis is on fresh healthy food and they are moving towards a less bread dependent menu – take a look at this fabulous dish – my current favorite – poached eggs on top of veggie cakes with avocado and feta smash – totally delicious !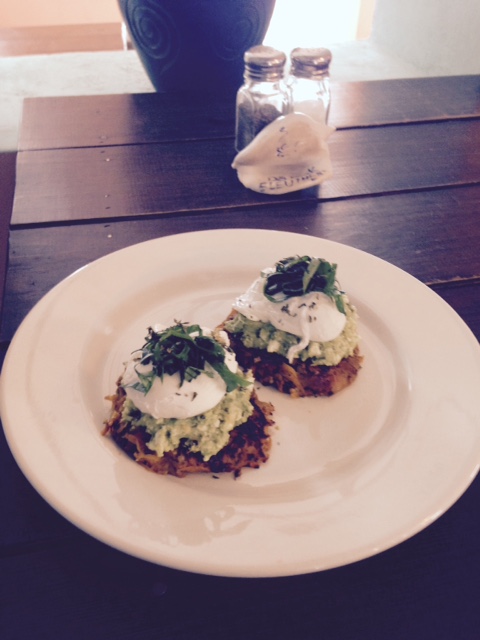 Alistair – an Australian- met Harriet – in her native Abaco about 15 years ago. He was working for a US yacht charter company at the time and Harriet was managing the Abaco Beach Resort. In 2005 they opened their restaurant and bar – Curly Tails – named after the curly tail lizards that were so abundant on the property !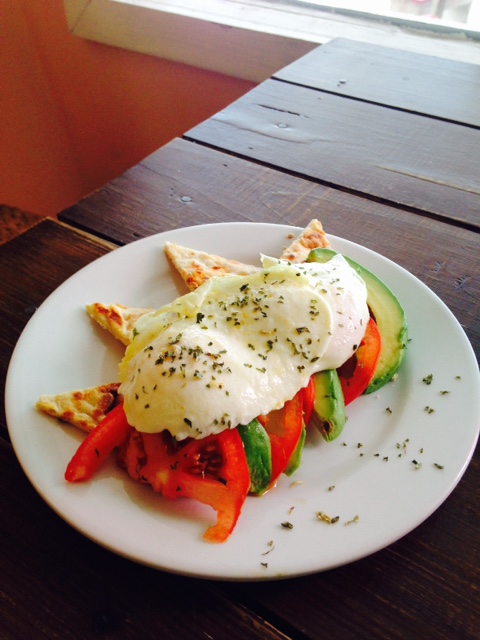 Curly Tails is a 150 seater restaurant with an upstairs bar that seats 50 – check out their website and don't miss a meal there if you find yourself in Abaco.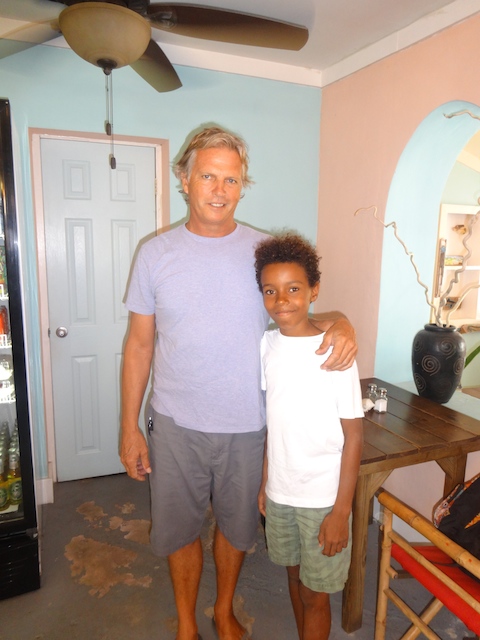 Their son-  ten year old Justin –  is at school in Abaco so Harriet spends a lot of time over there during term time. By the way I asked Justin what was his favorite thing to eat at Da Perk is and he told me – grilled cheese sandwich with bacon !!
So other items from the menu I particularly like include the New York Bagel – smoked salmon and cream cheese – plus check out the pictures below !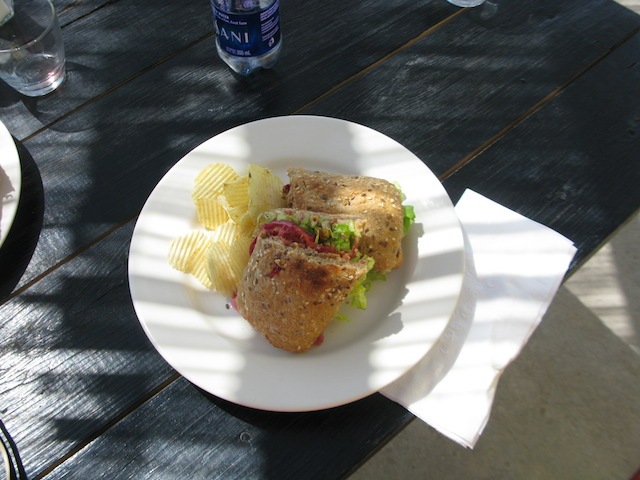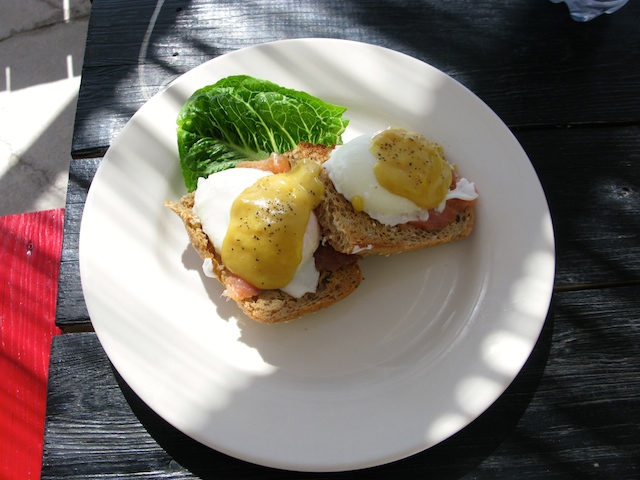 Da Perk also sells local handicrafts – I love these driftwood painted pictures by Marti Fernander ….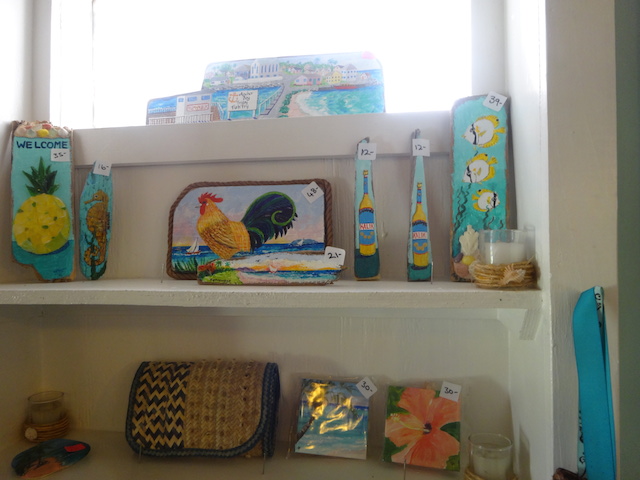 Da Perk will be closing for a month from around September 15th. Boo- hoo – but we all need a break ! Their phone number if you need it is 242 332 2620