So the latest travels with Kathy and Bob began with a night in Nassau. When we travel I absolutely hate to start with early morning flights – so now as a gift of kindness to ourselves we will take a sensibly timed flight and stay the night near the airport…..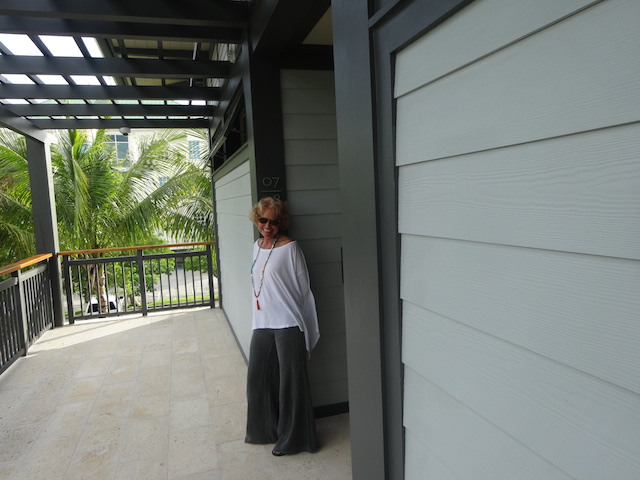 Flying to Toronto at 2pm would have meant taking the 7.15 flight from Governors Harbour – no thanks and just the excuse we needed to try the newly opened Island House Hotel in Nassau. I was skeptical when I booked it as it is an expensive option – but – I have to say worth every penny ! It is close by the airport so it doesn't mean a trip into downtown Nassau.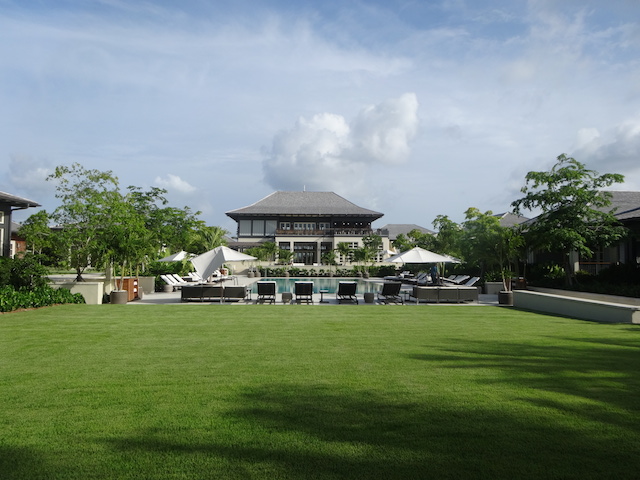 Public areas are light, elegant and spacious – that is a word I will be using a lot – spacious !! There is a wonderful selection of original art throughout the hotel – all by Bahamian artists.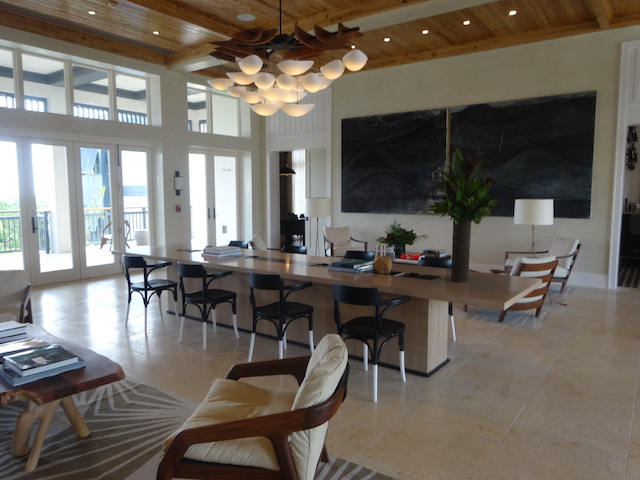 The rooms are spacious (!) and very well appointed – a lovely well furnished private veranda – and a large bathroom with 2 sinks, a tub, great shower and separate toilet. The attention to detail and the finish are first class. Beds are extremely comfortable – the one small gripe that I had was standard size pillows on a king size bed – I couldn't just gush about everything could I ?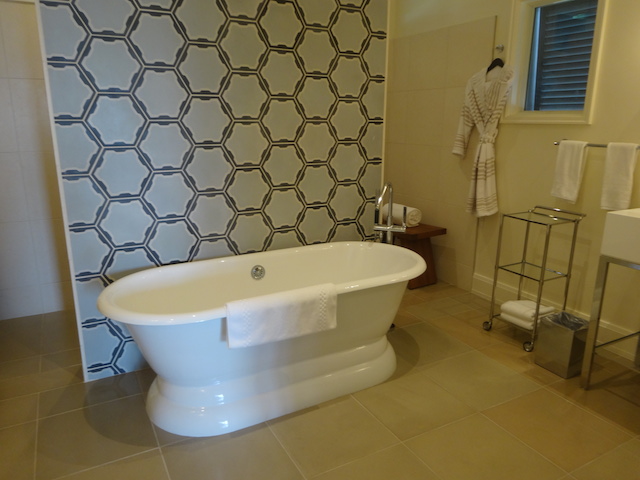 The outside landscaping is beautifully planned and executed – lots of ideas here to be inspired by….
There is a great swimming pool and a gym plus a yoga studio – we didn't try any of these facilities this time but maybe the next !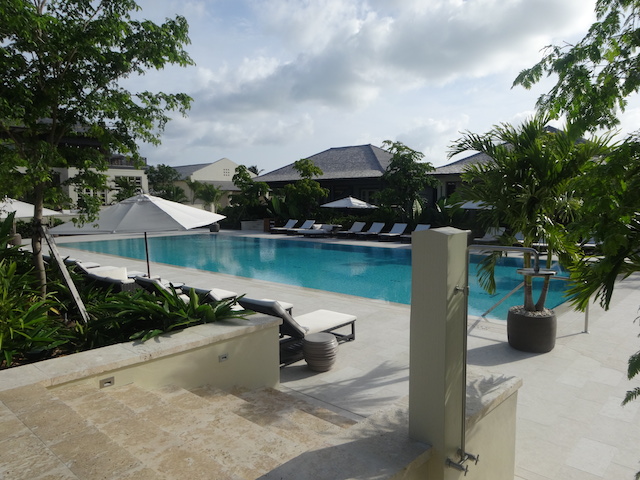 And now of course the food – the hotel adjoins Mahogany House where we have eaten before. But I was very excited when I booked to discover an Asian restaurant called Shima is on the third floor of the hotel.
We had a really terrific meal there. We started by sharing spicy corn and coriander fritters with chilli jam – so good I should have ordered 2 portions not one !!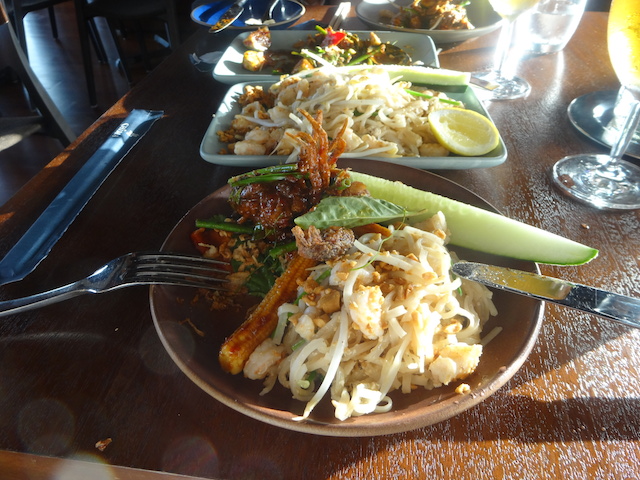 Then we shared shrimp pad thai and salt and pepper soft shell crab – just check out the picture and take my word for it – simply divine !! As regular lovers of Thai food this was a real treat and we followed it up with a desert of something gorgeous I have forgotten about …. I am so much more a savory person than a sweet person.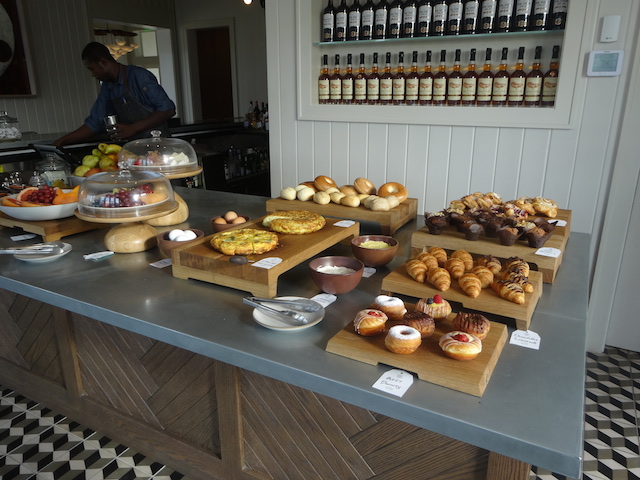 Breakfast the next morning was also very good. It is served in the Coffee Bar – a lovely buffet style plus perfectly poached eggs on toast- one of my favorites. We hung out in the morning and then took the WestJet flight to Toronto. Watch this space for the next exciting episode happening in Toronto !!!!!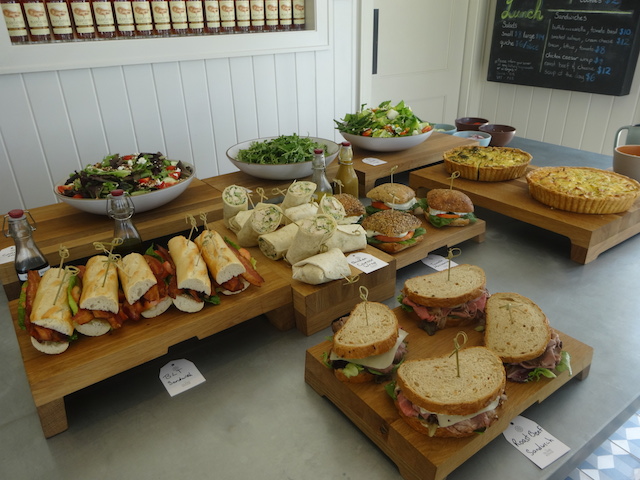 As I said – Island House is not cheap at all – but you can see the investment that has been put into the place and you do feel that it is value for money……. Give yourselves a special treat and try it…….