Next in the Best of Eleuthera series we take a look at the new restaurant – Pascal's at Sky Beach.
It just opened last Friday and soon as I heard we were off there for lunch today.
The restaurant has been screened in – thankfully no more bugs ! and there is new decor as well. Sammy the barman is back – ready to serve all sorts of exotic cocktails and the menu looks great.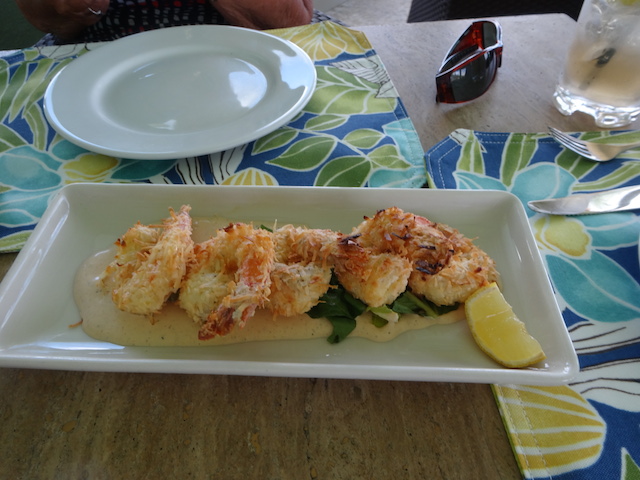 We ate some delicious coconut shrimp with Siracha sour cream and a salad with walnut , apple and blue cheese.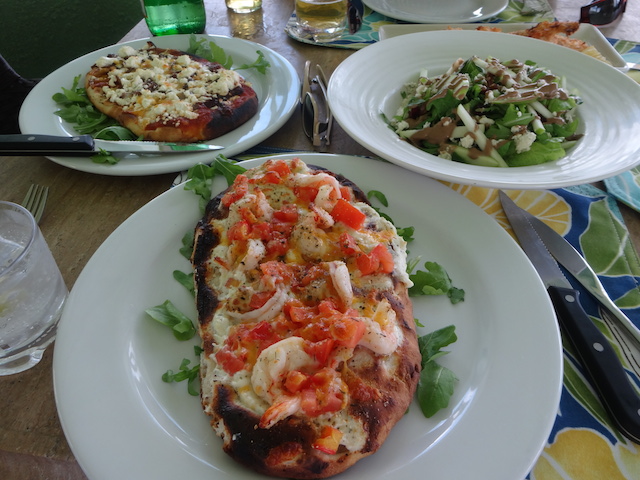 Next we had pizzas – one with shrimp and cream cheese and another with caramelized onions and feta cheese and finally Pascal's molten chocolate cake with ice cream.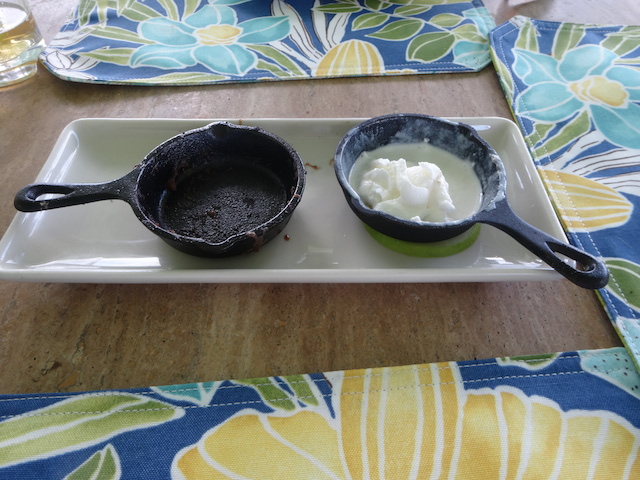 The food was delicious and I have already chosen what I want to eat from the dinner menu for our next visit !!
The restaurant is open 7 days a week – Monday – Thursday 11am – 9pm and Friday – Sunday 10am – 10pm.
Plus they do take-out and of course Pascal is available for private catering.
A very welcome addition to the restaurants around Governors Harbour and we wish them every success…..