Some of you will know our house – Buena Vista – here in Governors Harbour Eleuthera.
This is one of the oldest houses certainly in Governors Harbour if not on the island.
We bought it when we moved here just over 10 years ago and it was in a very sorry state – almost too far gone – but just in time we managed to shore it up – quite literally – and start a renovation process.
It is estimated that the original part of the house was built around 1750 and it has had a couple of additions to it since then.
I will write about this in more detail at a later date but for now I want to talk about the trees outside …
When we bought the house in July 2004 there were a pair of stunningly beautiful Royal Palms just inside the front gate.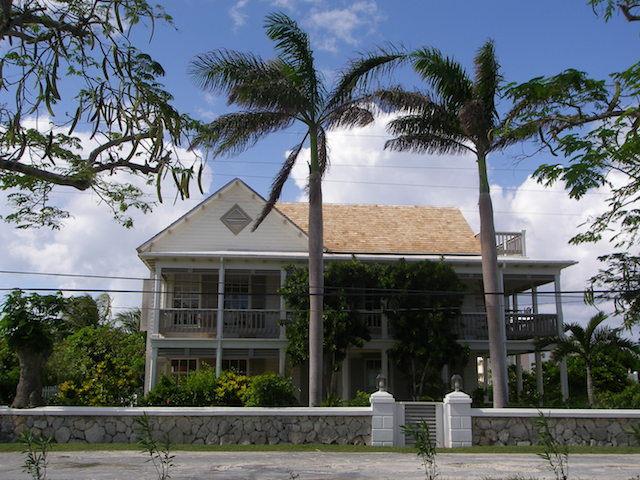 They must have been about thirty feet high …. So elegant and stately …..
On September 3rd 04 Hurricane Frances struck – followed on September 23rd by Hurricane Jeanne. All we were worried about back in the UK was that the royal palms would survive. The house took a pretty bad battering but the palms stood proud – we were so relieved – even though they looked a little worse for wear…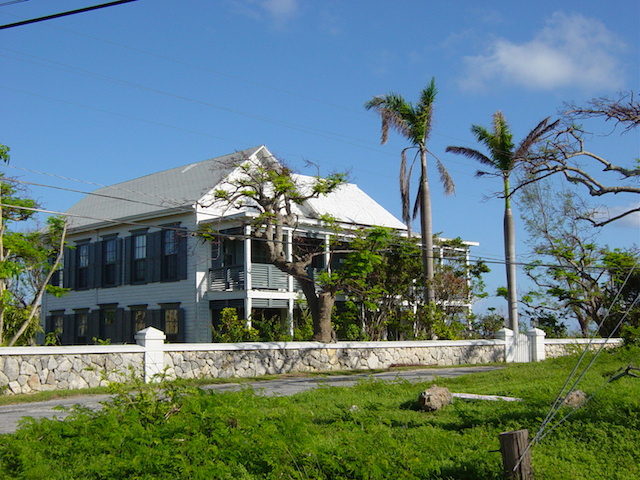 All was well and we had no more hurricanes until Irene came along on the night of 24th August 2011 and through the day of the 25th….
When we got up on the morning of the 25th the palms were down. We were so sad but so relieved that the house was not severely damaged – and the trees had had the grace to fall sideways !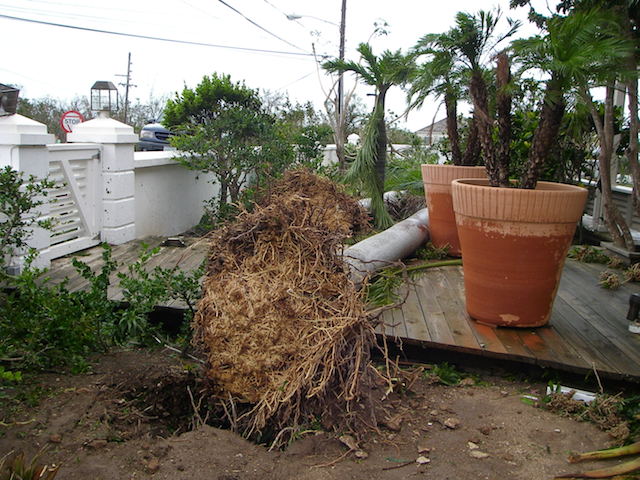 Look at this photo to see how unbelievably close they came to the huge terra-cotta pots on the front of the house.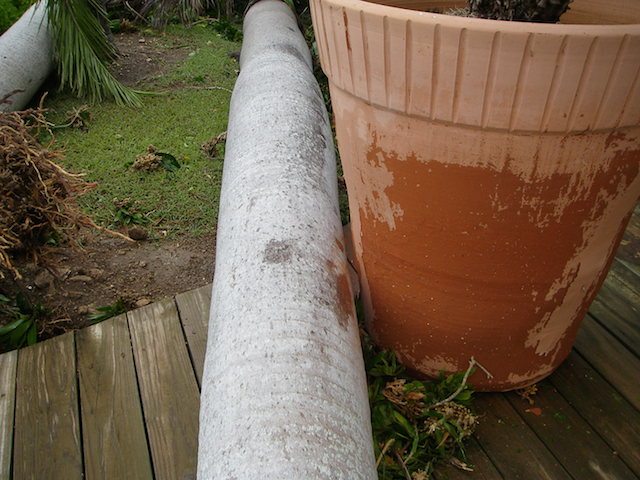 So we chopped them up and hauled them away – we could not save them – they were too tall to safely prop back up and also they had a frightening small rootball.
So for the last 3 years we have just had an empty space where they used to be. Nearly a year ago we had 2 large holes dug in preparation for replanting something else – and finally this week we decided to go and choose 2 lovely new date palms to start a new era of elegance at Buena Vista…..
They haven't been delivered and planted yet but it was such a joy to go north to see Gregory Stuart and pick them out….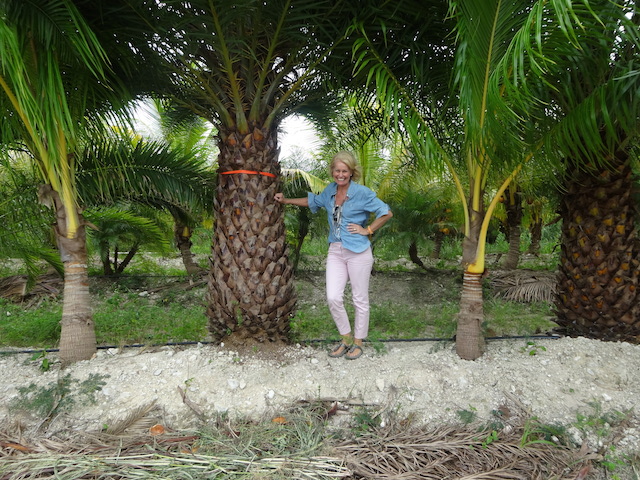 Watch this space for pictures when they go in.
Here's to our new era of elegance !