This week saw the very first Eleutheramania International 3 on 3 International basketball Tournament right here in Governors Harbour.  This was the idea of Bob's elder son Joel Colman who organized it in conjunction with Demetrius Johnson – the same Demetrius who is involved with Junior Junkanoo.
Joel lives in London and is involved in basketball as some of his family play – he trained to coaching level 2 in order to be able to help young Elhadji improve his game. The 14 year old showed much promise and became involved on a good team level – so Joel's own involvement grew.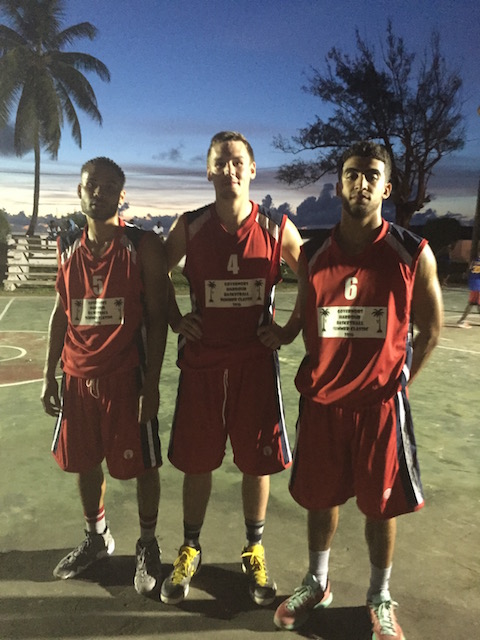 When he was here visiting in December last year he and Demetrius hatched a plan to start this 3 on 3 tournament and now here we are with around 60 local youngsters participating. Joel brought 3 older players with him – two from the University of South Dakota – one English-  Jordan Spencer 21 , on a scholarship there, and a friend of his from Minnesota-  Mike Busack 22,  …… The other young man, Blayne Freckleton 22 , is at the University of East London.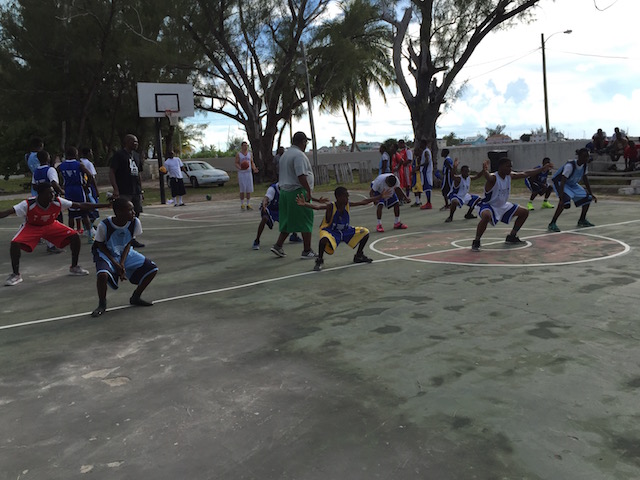 Check out what Wikipedia has to say about 3 on 3 Basketball – it lends itself very well to a tournament here and the kids can play themselves without needing to have a full team of five players ……
The camp started on Tuesday afternoon and all three of the visiting players ran a coaching session with the help of Mr Sherwin Major- physical education coach at Central Eleuthera High School, also present was Lucas Armbrister who is the coach for Preston Albury High School.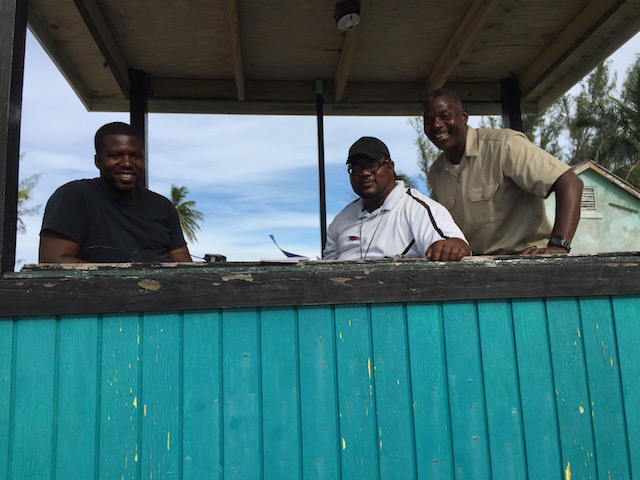 The youngsters really enjoyed the coaching – especially as it came from young men not that much older than themselves – and playing at a college level. They could see themselves in that position in a few years – something to really aspire to ! That is something that is important to all of us – aspirations and dreams …….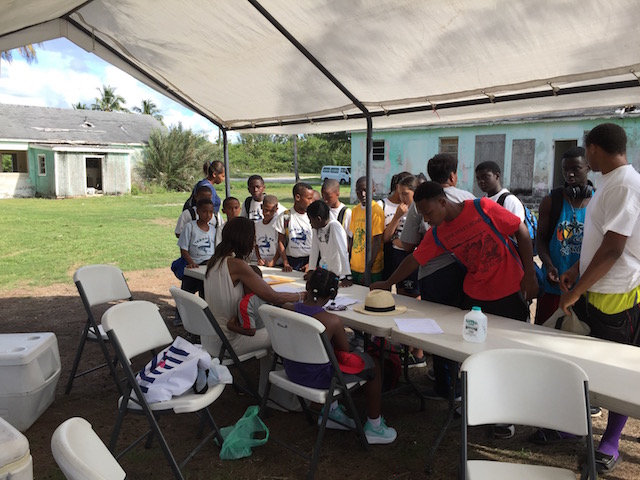 All the participating players received a free logoed strip – and somehow we managed to find one for Kevin as well.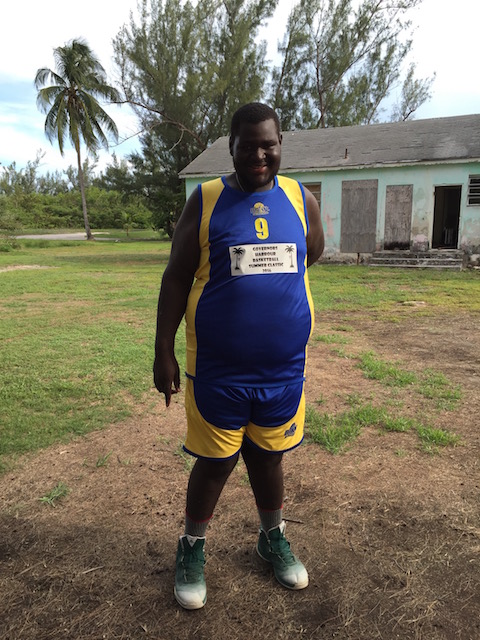 Wednesday was a coaching camp again from 4pm – 6pm followed by the seniors tournament – and Thursday is also coaching camp with tournaments for the juniors……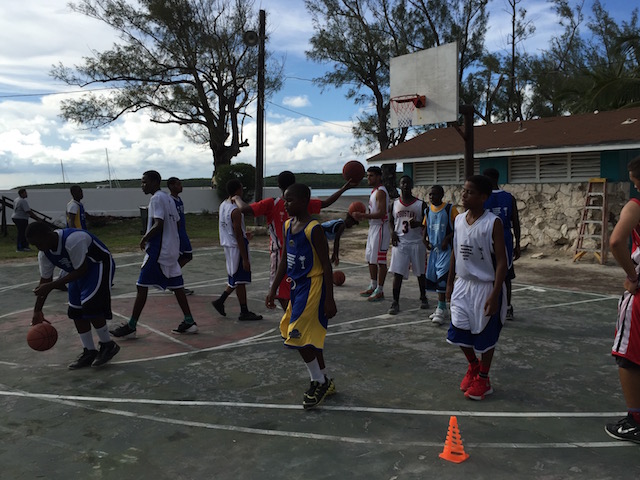 Lookout on Facebook for more pictures to follow…..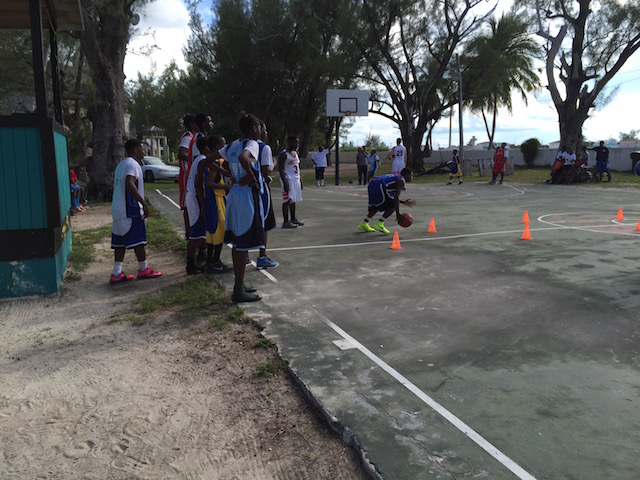 It was a well supported turnout and we hope that this is the first of the Eleutheramania 3 on 3 Tournaments. Thanks to Joel Colman and Demetrius Johnson and everyone who took part……