So you buy a couple of new bikes and then suddenly it's funny how one thing leads to another ! You may remember that we bought these new bikes from Ikea the other week – well they arrived and at the weekend Bob decided it was a good time to to put them together …….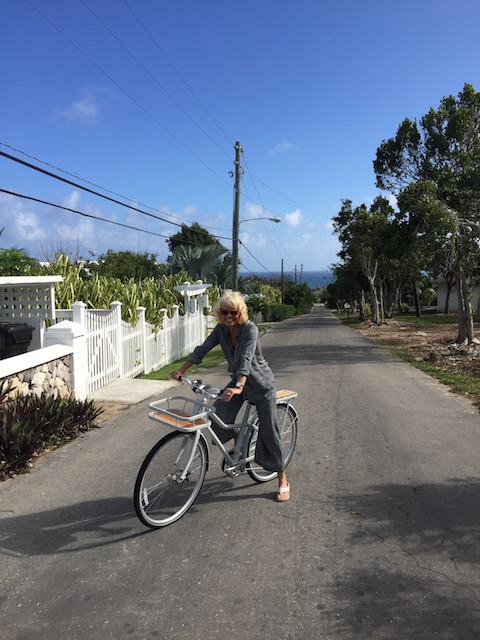 Well one thing led to another and then there we were at the Levy Health Clinic here in Governors Harbour with Bob being stitched up by Nurse Debbie Deal ! He had cut himself on the hand rather deeply – using a lovely shiny new knife – and it needed 11 stitches in it ….. The clinic is closed on a Saturday – but the phone gets switched through to the nurse on call – and she met us there within 30 minutes.  She gave Bob some local anesthetic around the wound and then stitched him up.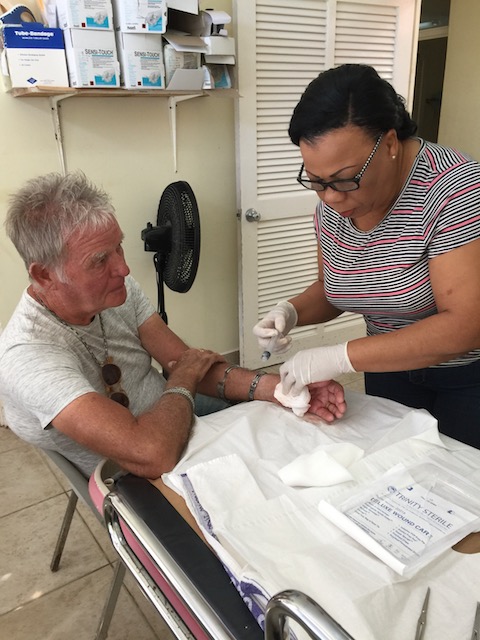 In the course of the procedure we found out the clinic is extremely low on most supplies – it is obviously a government issue – but rather than sit around waiting for the problem to be solved we are going to try and take some action. Hopefully we will get a list of necessary items and then look to raise awareness and funds to provide them for the clinic. It is no use complaining about situations like this unless you are prepared to take some action – none of us would like to be the one being turned away or sent to Nassau with a medical problem that could be treated here.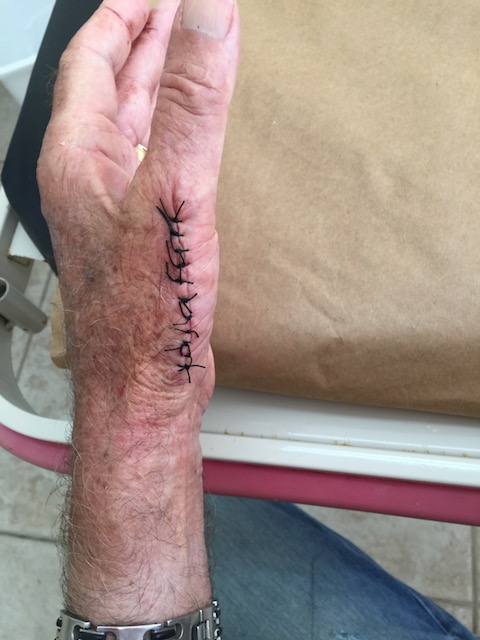 Medical treatment here is of course a big issue – especially when there is an emergency – which brings me very neatly to the fundraiser this Saturday for the H.A.C.E organization. HACE stands for the Health Association of Central Eleuthera and I have written before about the amazing work that Chris and Alison Gosling do in conjunction with a first class team of other volunteers to run the emergency ambulance here. They receive no government funding at all – and they run and maintain the ambulance purely on the funds that are raised at the annual event.
It is at Sunset Inn 12 – 2 pm – tickets are $30 per person and it includes a meal……. Whether you are on the island or not I do urge you to support this incredibly important facility that we have here. Everytime we make a donation I make a secret wish that it will not be us who has to call the ambulance out – but we all need to have it here because we never know. Bob's accident happened in a second – the knife slipped and he sliced through his hand without hitting a major artery or vein – but we all know of stories where a freak accident can turn to tragedy in a split second……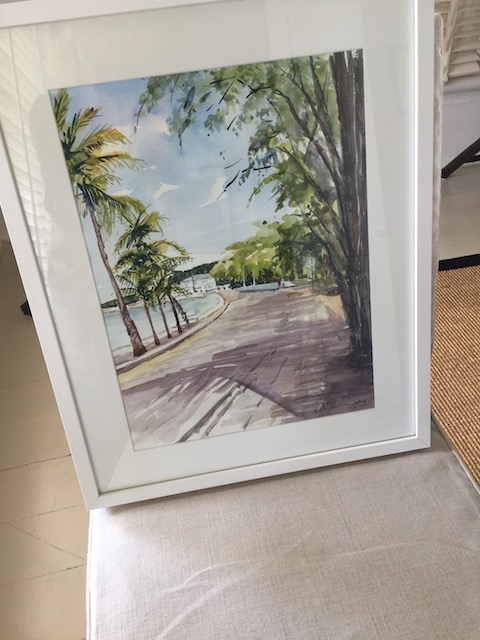 Also coming up at the end of next week is the blood drive – again organized by the indomitable Mr Chris Gosling – if you are here then please come out and donate a pint ! Thursday and Friday – 9th and 10th March. So important as we never know when we might be the one in need of a blood transfusion…….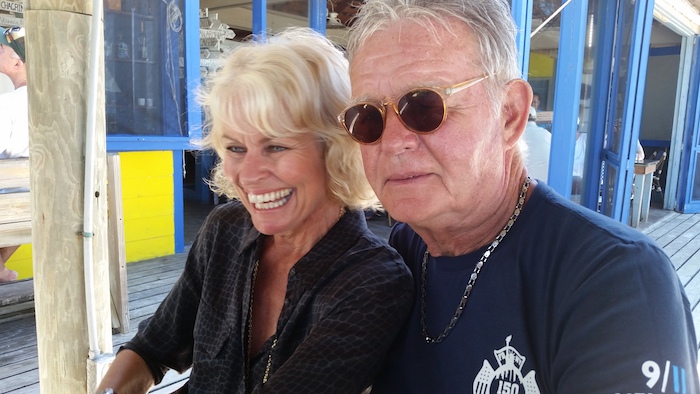 On a lighter note I have been enjoying having my sister Anne and her husband here – it is such a luxury for me to have them here for nearly 3 weeks – we have been walking the beach together in the afternoons with Rudge – just chatting and being together – while Bob her husband is busy painting some lovely watercolors – see one that he has very kindly donated to the fundraiser for HACE ………