This has been a week just made up of bits and bobs here in Governors Harbour. But before I go into the details first I want to say a big thank you to those of you who made donations to HACE and the clinic. It was a great response and in a couple of weeks time I will let you know how much was raised….. A response like that makes me so happy that I write this blog every week – many people want to donate but just don't know how to – and there was a clear pathway for this occasion.  And thanks to Bob for such a timely injury – and thanks to all of you who responded with best wishes and enquiries about the cut !
Latest news on Bob's cut is that he had his stitches out on Friday – 6 days after getting them and he is healing really well. A liberal dose every day of my scandalously expensive serum on the cut has helped – along with the not always pleasant tasting freshly made juices which have – as I always insisted  – made him a healthy chap !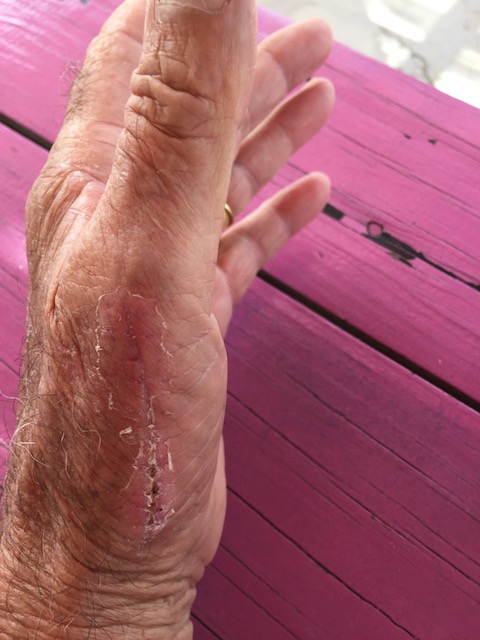 My brother-in law Bob's watercolor fetched a healthy $400 at the silent auction for HACE – and the demand and interest has led to us deciding to do a series of prints of the scenes in Eleuthera which we will have here over the next couple of months. I think that we will also get some gift cards made up as well…..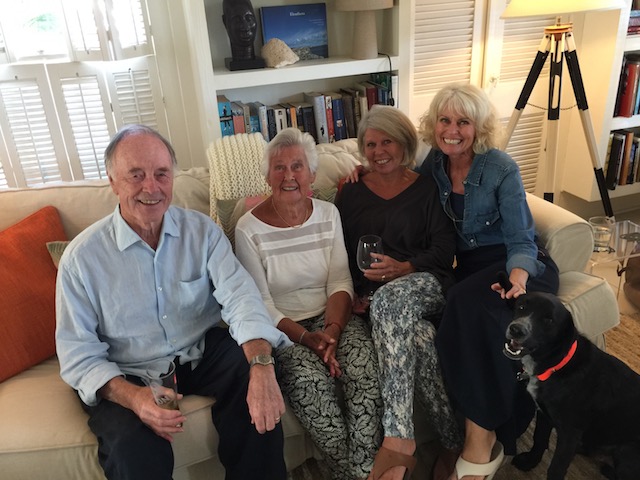 My sister Anne and her Bob have left now – and of course I miss her a lot. We had some great walks on French Leave Beach with Rudge – sorry that they have gone but so happy that we had a lovely time together. One of the great ideas that she came up with was to start doing a small recipe leaflet for our renters at Governors Estate for things that you can cook here – along with details of where to buy the ingredients. One of the things that visitors often talk about is what can I cook – and eat ! So a little booklet with some easy and tasty options is a winner I think. I will be working on that over the next few weeks with her even though she will be back in Northamptonshire…..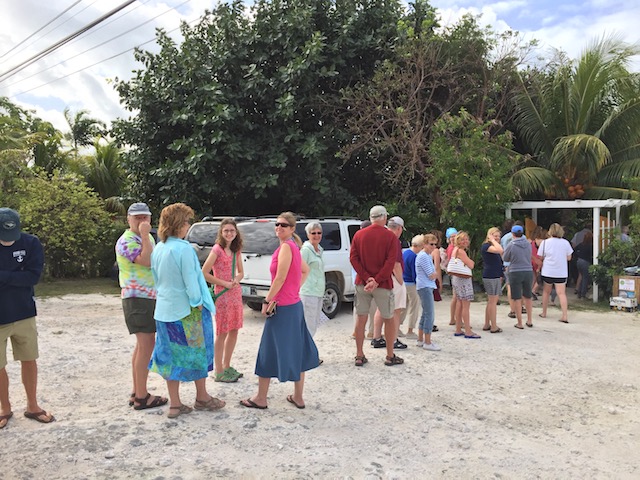 I visited the Island Farm shop this week on Tuesday and it was such a delight to see the queue of people waiting for it to open at 9am. Their bread is delicious as well as everything else that they sell – I particularly like the granola they make there – not heavy on the sugar at all and mixed with either milk or greek yogurt and fresh fruit – grapes and raspberries when you can get them – it makes a very tasty breakfast.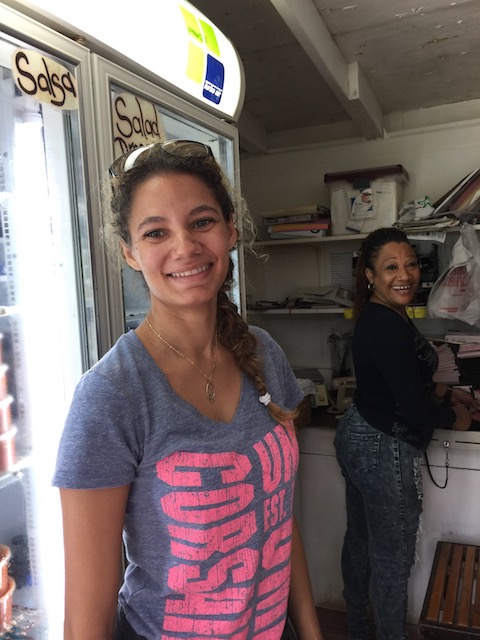 Rudge was due to be neutered this week but unfortunately it has been delayed until the new clinic down in Rock Sound gets the power supply on and the water supply connected – come on please ! But Rudge is not complaining ……
We had to empty Bob's office out to lay a new floor – there was carpet down which is so not a good idea here – so the outside looked like a flea market ! Which leads me rather too well on to advertise a Flea Market sale here in Governors Harbour on April 8th. I will confirm the venue as soon as it is decided upon. So those of you who live here get sorting and come and earn a few dollars with what you no longer want or need. People with a stall will be invited to make a small voluntary donation to the Centre for Exceptional Learners right here in Governors Harbour – but the rest is yours to keep !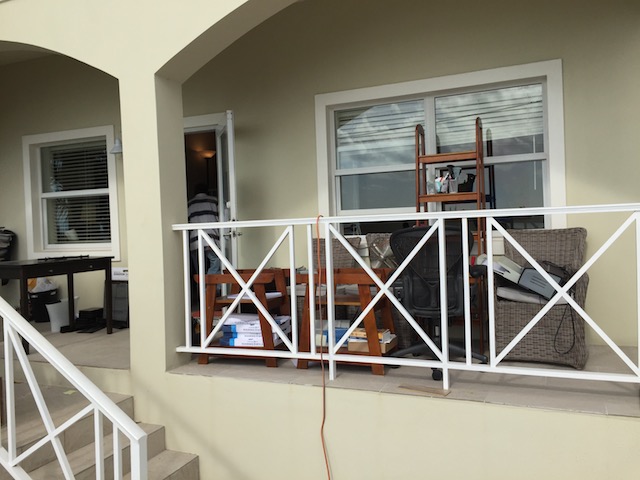 The Blood Drive is this week – Thursday 9th and Friday 10th – so again if you are around then please come and donate…… Slightly more difficult for those of you in the US or UK  !!!