I am now in the thick of furnishing the houses we have renovated and built at the Old Duck Inn site right here in Eleuthera. Usually I buy pretty much everything from the US and ship it over but this time I decided to have all the bed frames and nightstands made here on the island by one of our ace cabinet makers !  Rikki is originally from Jamaica but has lived and worked in the Bahamas for the last eighteen years and has been working for us on this project.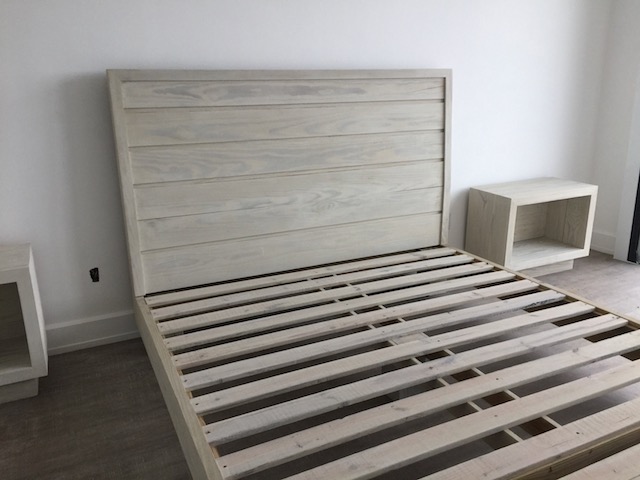 I came up with some designs for the beds and the nightstands – Bob did all the detailed working drawings and Julian Carey from Tarpum Bay Shopping Centre supplied the best quality lumber – treated of course so that it is not attacked by the dreaded termites .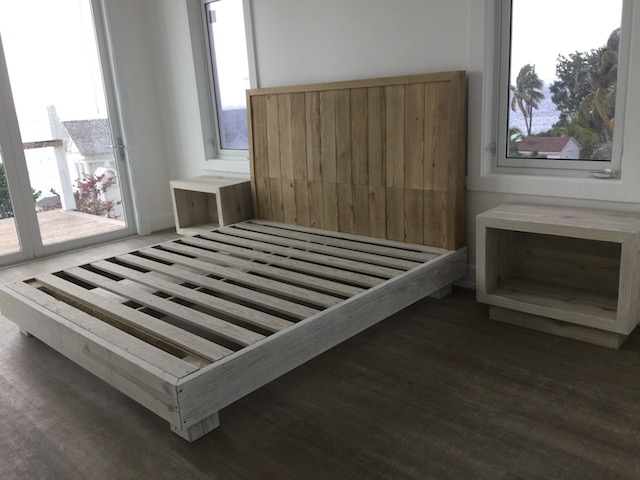 You can see from the pictures that the headboards have a rake on them – meaning that they lean back slightly from the bottom to the top – and here is the reason why ! If you are reading your book in bed , it is much more comfortable to have the slight backward incline than a headboard that is just a flat board up and down. Designed by keen readers !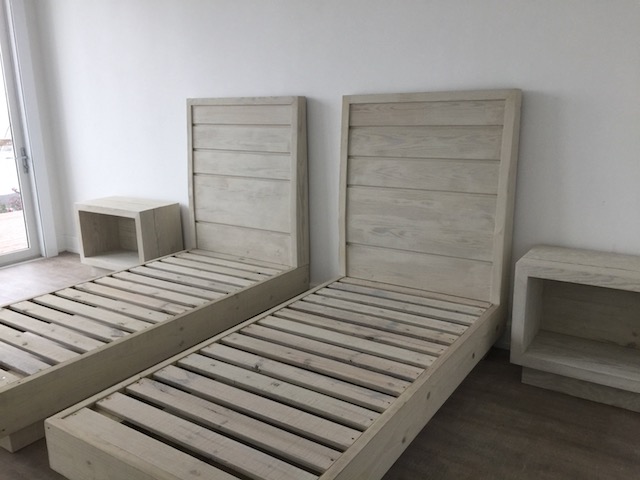 The final finish is a color wash – more forgiving than a solid paint finish and I am delighted with the results. Most of the bedrooms are big enough to take a king size frame and generous sized nightstands – but the bedrooms in the 2 old houses are smaller so we had to make a smaller version  of the nightstands and also make queen size beds for the 2 smallest rooms.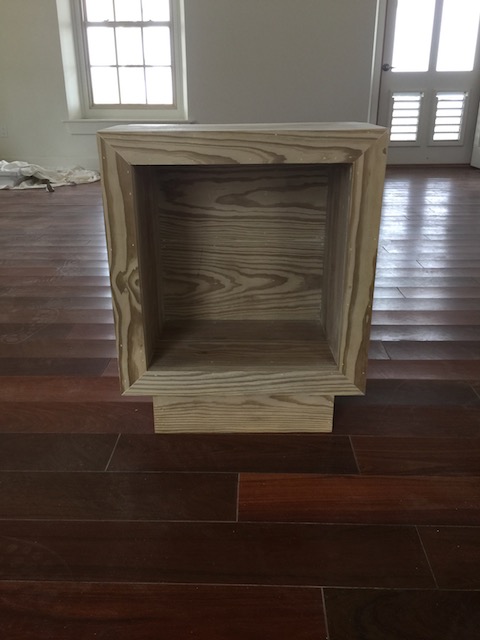 The weather has been extremely hot – and no rain at all – so they have all been made outside under a tent – but just as we are coming to a lot of the finishing stages – today in fact – the weather has changed and we look as if we are due for a big storm ! So all operations are moved inside !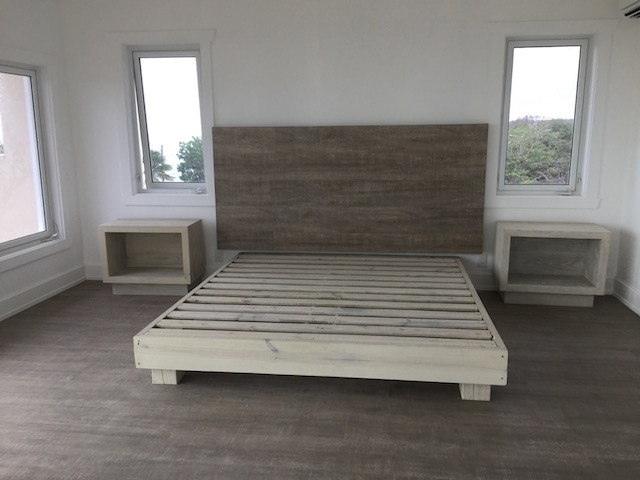 Of course there will be plenty of pictures once they are really finished and the beds made up – my favorite part is the final 'shooshing up' as I call it !
The cost is not really any different – they are very labour intensive and they have a lot of finishing, but I do love the fact that they are solidly made – no worries however large the occupants are ! and also that we have something that is handcrafted right here in Eleuthera…….
On a different note – food ! – we have recently had a couple of really lovely meals at La Bougainvillea – near Palmetto Point. Do check it out if you are on the island. Thursday night is pizza night – and last we had a fabulous seafood medley one – absolutely yummy !