This week we had a burger bash at the Buccaneer Inn for the end of term party with the Exceptional Learners….. It has all been a bit chaotic with plans changing at the last minute – but one thing is certain –  the kids expect and deserve their party !  Fortunately the Buccaneer is within easy walking distance for them and so on Tuesday we all met up there.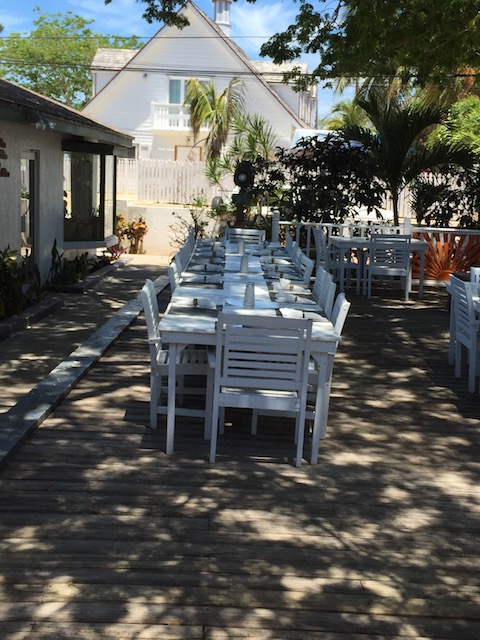 The Buccaneer did us proud ! – the long table looked great and the service was speedy – very important when you have lots of hungry mouths to feed ….. The children ate burgers and fries and the staff got to choose from the menu. Desert was ice cream – can't go wrong with that – and then they all had a small goodie bag with a few sweets and a token piece of fruit ! – well I had to try and make sure that there was one healthy thing……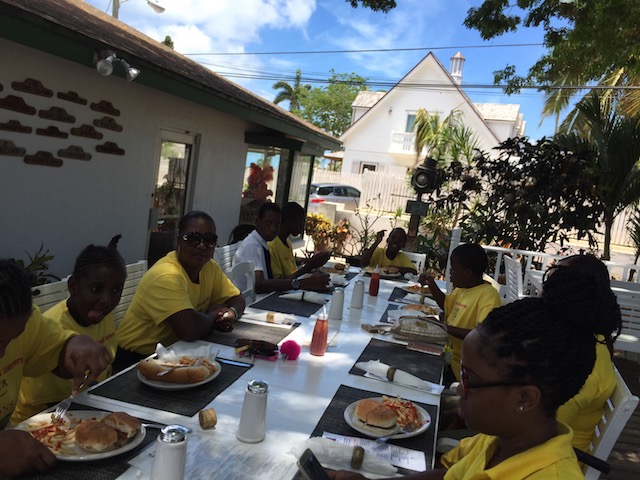 Wednesday was their official Annual Awards and Prize Giving Ceremony and Mrs Juanita Pinder was the guest speaker.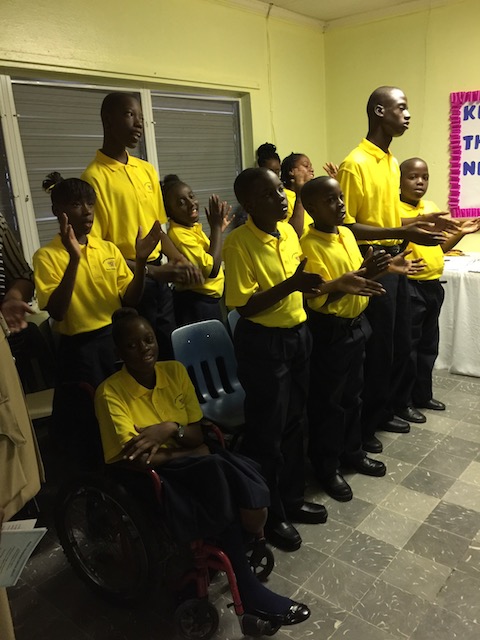 The theme was  " Keep Shining – the World Needs Your Light "  How true in these troubled times. It is difficult to keep from breaking out into sobs at times – but the joy and spirit that these children  muster is a lesson to us all…….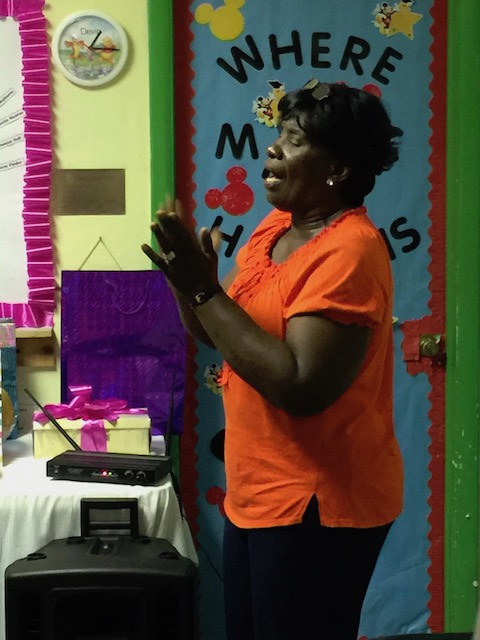 It was the first Annual Awards Ceremony that the children have ever had and it was a joyful and moving occasion. The children were all presented with various awards – from sport right through to their improved academic efforts and it was a delight to be a part of…….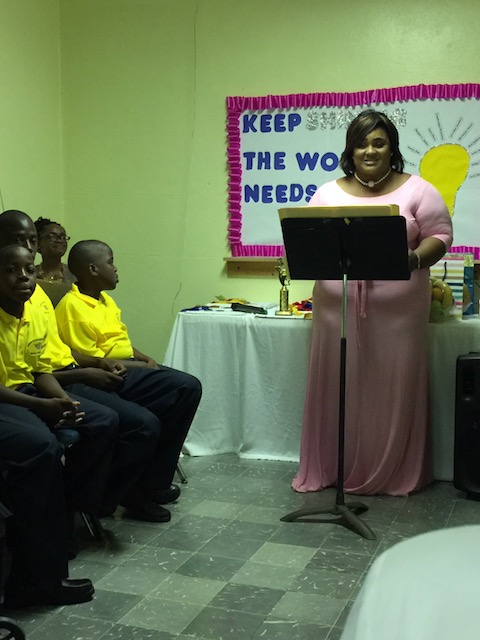 At last the Poincianna trees are beginning to flower….. They are very late this year – not least I'm sure because there has just not been any rain. Everywhere is a dust bowl – and when the wind blows the dust gets everywhere ….. The islands look so beautiful covered in the orange blossoms and it is a joy to drive or walk down the hill and see such a beautiful display – keep on flowering !