This week I want to bring you up to date with the latest progress at the former Duck Inn site – right here in Governors Harbour.  The landscaping is taking shape beautifully – parking areas are now well defined and the houses themselves are looking very pretty.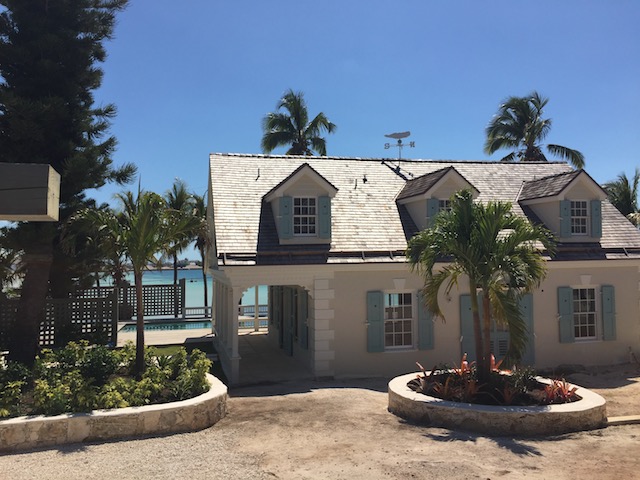 I am a bit of a pain when it comes to colors for the houses I specify for, so it was a great delight to me to discover that I can get Farrow and Ball colors mixed up right here on the island. We work very closely with Marc and Sophia Coeffic who own Paint Paradise in Palmetto Point and they are very patient with me ! Farrow and Ball is a British company – first established in 1946 – which has had the opportunity to grow with the years that have passed. I have always loved their subtle and edgy colors – they have what I describe as a 'dusty ' quality – not a very good description but there you are ! Check out their FaceBook page ……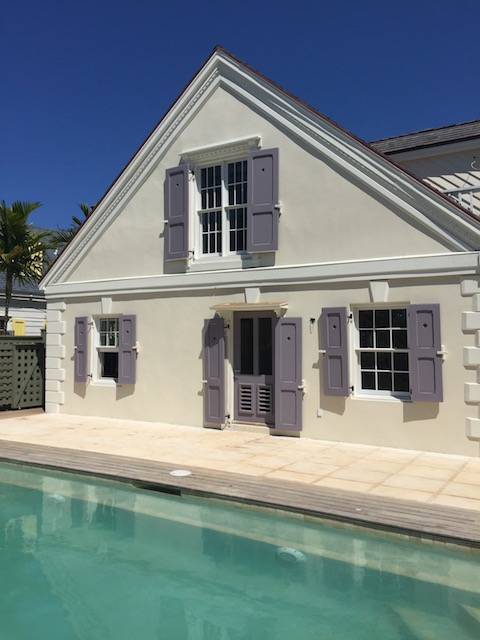 Mostly I use light neutral colors with a stronger color for accents…. Shutters and doors are ideal for a splash of stronger color. With Cornerwall house I used Off White on the outside walls with all the shutters and doors painted in a lovely blue / green color called Dix Blue that stands out perfectly.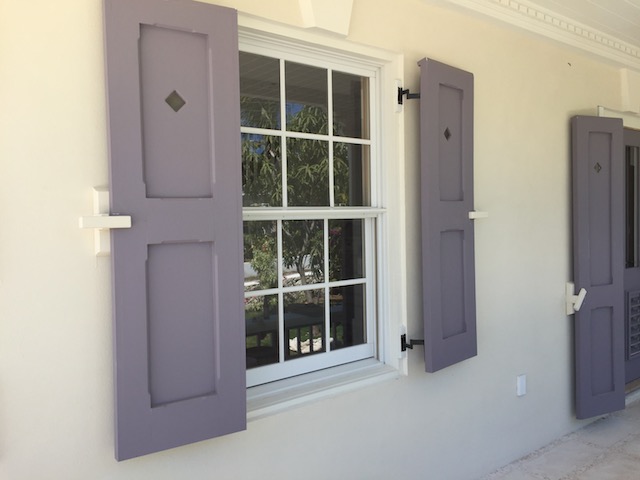 At Flora's House I used Lime White on the outside walls and used a purpley / blue called Brassica for the shutters and doors.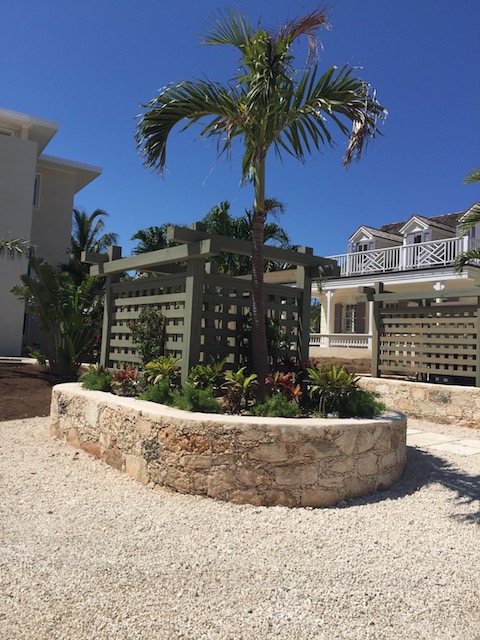 Inside in both of the houses I have used my favorite off white color – this is not a Farrow and Ball color – it is called Antiquidated White. In older homes it has a soft and warm quality that I turn to time and time again !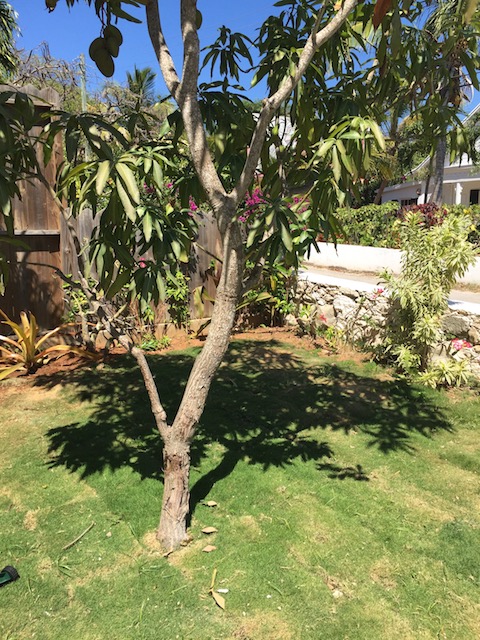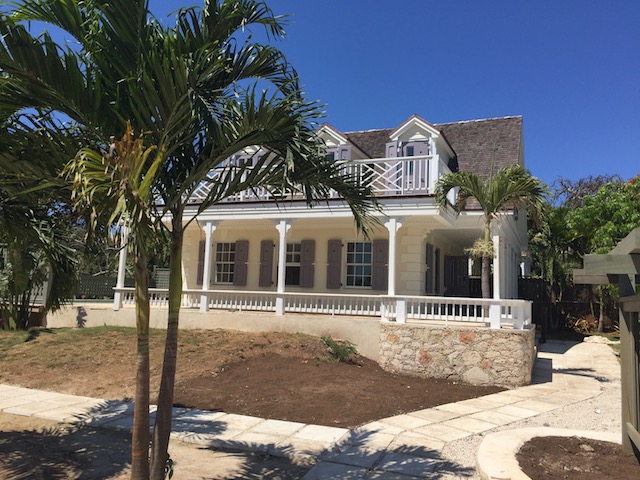 The pools are pretty much completed now and the outsides are softening with the grass going down and plants being planted…….The Modern House is taking shape as well. The kitchen units are installed but the countertops are not here yet. I also have to order the mirror for the 2 areas left and right of the cooktop – so that even when you are facing the wall you can see the beautiful harbour reflected in the mirror.  I love this kitchen – not least because it has an island which is 15 feet long !!!!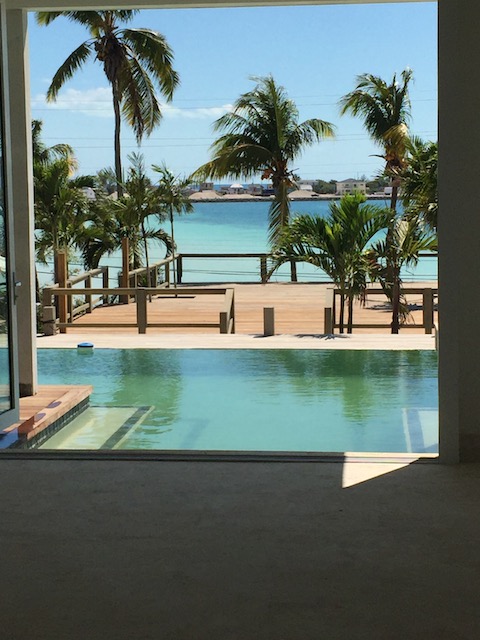 Outside there is the large deck area which is to be used for functions – we have 2 tents which have been custom made in South Africa which should be on their way soon so that precious shade can be enjoyed while still being in the open air…..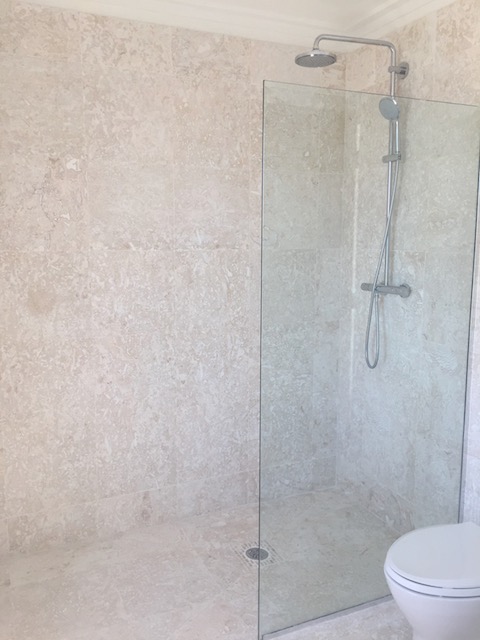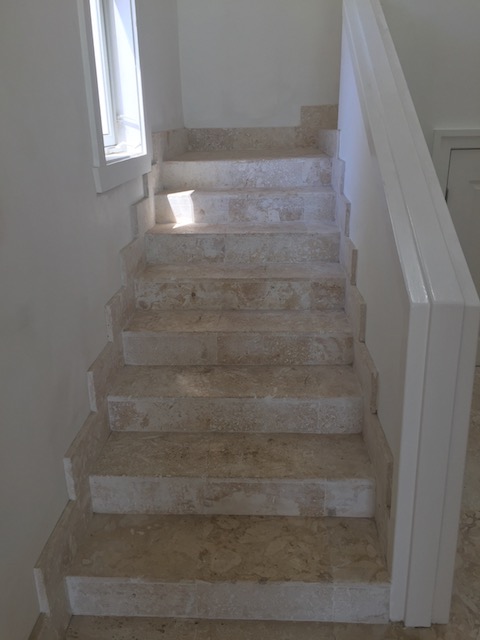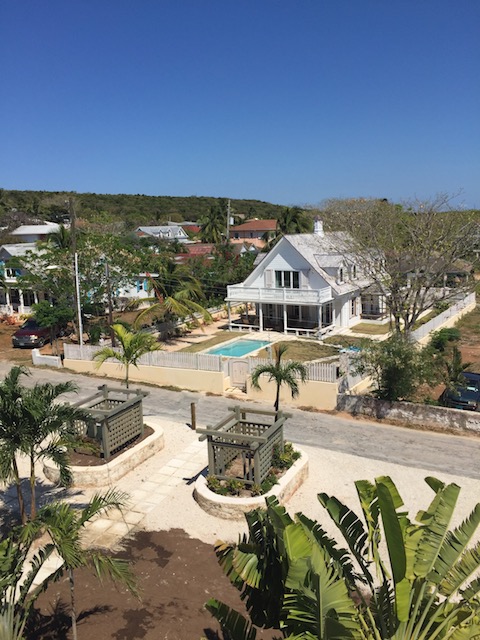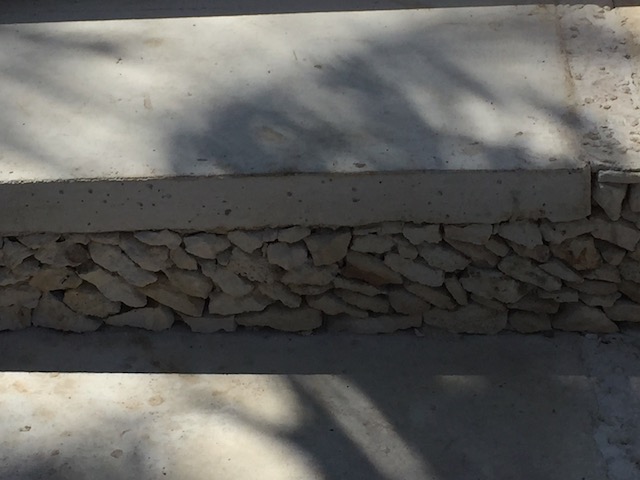 There are still a lot details that are being finalized – book cases and built-in units to house TV's etc – but we are well on the way ….. I have had a lot of fun choosing artwork for all the houses – but that is for another day and another blog !
There you are Glen Goodfellow – just what you asked for !