This week we visited the Other Side – right here in Eleuthera – no not some strange other worldly experience – but a visit to a fabulous resort called The Other Side ! It is on the mainland of Eleuthera – just across from Harbour Island – and has just been given a great write up Conde Nast Traveller magazine…….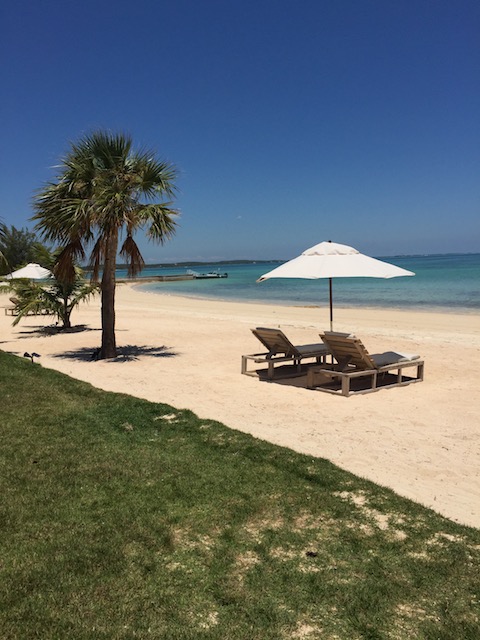 It is the brainchild of Ben  – a native Bahamian who grew up on Harbour Island – his dream was to build a beautiful boutique resort which is totally off grid – and it is ! The power all comes from a sophisticated solar system which manages to run all the facilities that are needed.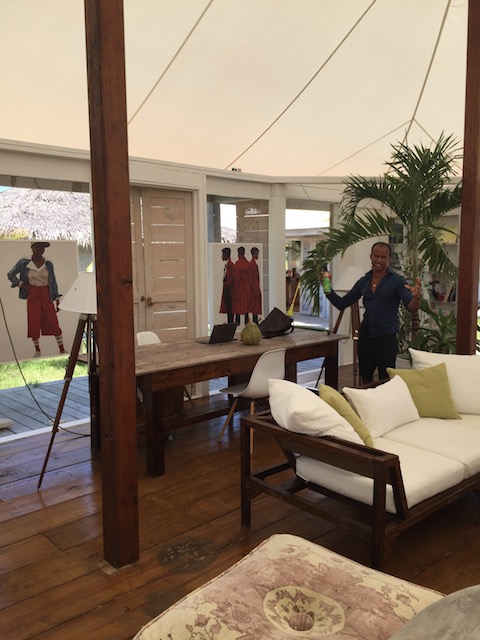 The philosophy is to have a contrasting experience to the buzz and bustle of Harbour Island – a seven minute boat ride takes you over to The Other Side to experience the natural rugged beauty of Eleuthera. Guests would likely spend a few days in Harbour Island and then have a retreat at the Other Side……
The resort has seven tents and three shacks on the site – but don't be fooled by the descriptions ! These are beautifully designed tents and shacks.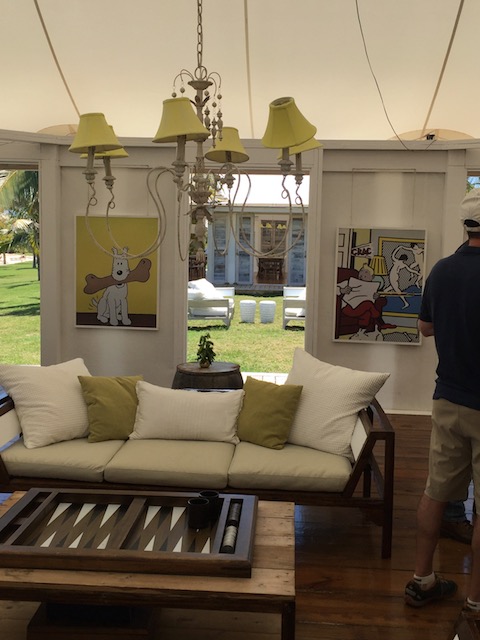 Four of the tents have a designated use – one for eating, one for drinking, one for playing and one for reading or working.  They are a very clever design and can be dismantled if a hurricane is threatening. They are light, spacious airy and very elegant.
I loved the Tin Tin artwork – a passion of Ben's since he was a child…..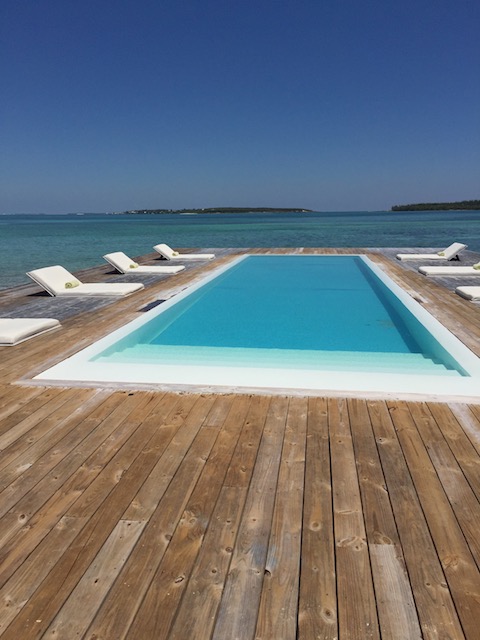 The pool is beautiful – imagine a yoga session here – and you can lounge and read your book for as long as you want ……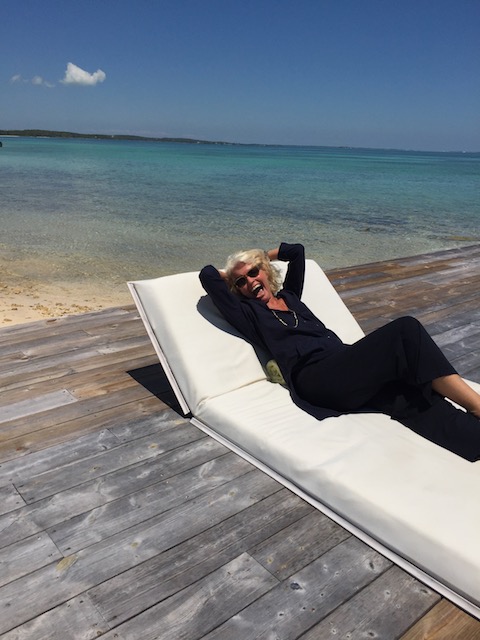 The 3 accommodation tents are fabulous – large 4 poster beds , air conditioning, wifi , 2 sofas and great bathrooms. Twin sinks and the large showers are open air ! The style I found very pleasing – it is spare but very elegant and simple.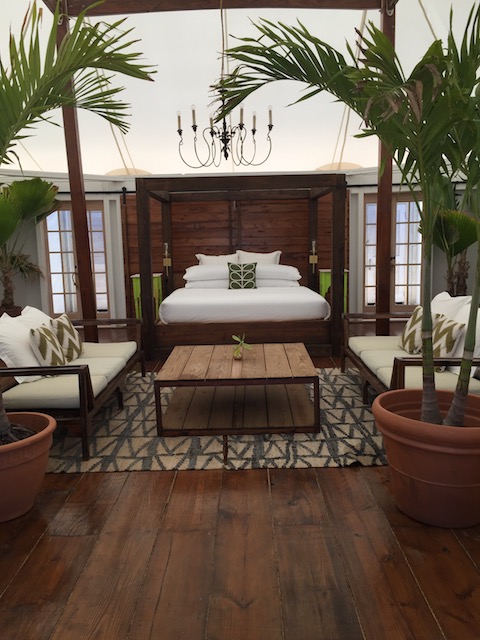 I didn't see the shacks – but check out the website and see the details there….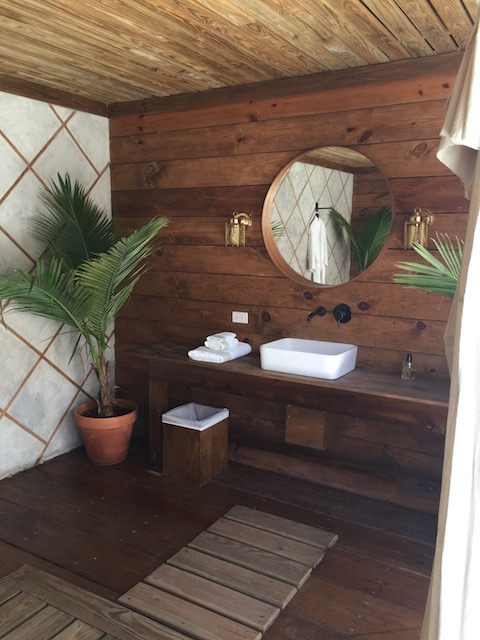 This is a very luxurious place – it is not open to anyone not staying there so it is not a place to pop in to – but I still wanted to write about it and tell you how fabulous it is !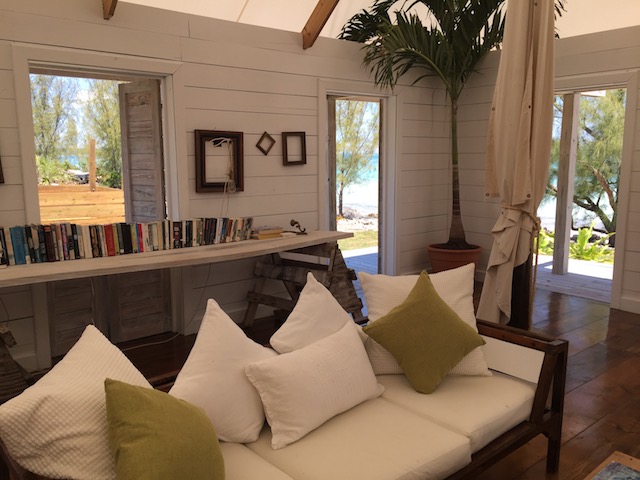 The Other Side is an inspirational and aspirational place – they hold weddings there quite often and for us to have somewhere like this in Eleuthera can only enhance the experience of people visiting…… Congratulations to Ben and everyone who had a part in the design and execution of a dream ……..