So right now we are preparing for a visit from Hurricane Matthew – a slow moving and very powerful category 4 hurricane. Preparations mean storing everything away from outside – not just our house and my Mum's house but all 3 rental houses and the 2 apartments as well.
That is a lot of sun-loungers, tables and chairs, umbrellas , gas grills, and all sorts of other assorted things. It means closing and securing shutters where we have them , and boarding up vulnerable spots where we do not have shutters.
This is going on all over the island – it also means stocking up on non-perishable food items as the power goes out before the storm even really hits – never mind how long it is out for during and after the storm.  The queues in Burrows Food Store this morning looked like it was Christmas – but without the fun ….. This will be another occasion I know when we sit down and say – we really do have to get sorted out with a generator ! – If only we had one ……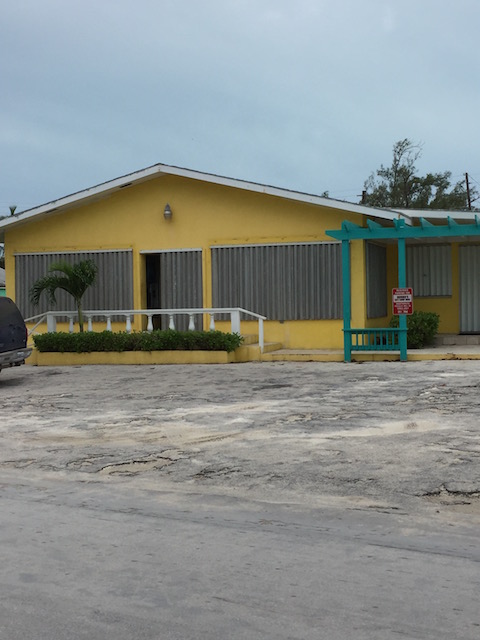 There is a very strange atmosphere before the storm as well – I ask a lot of Bahamaian people who have obviously grown up with the threat and the reality of hurricanes if they are used to them – and they always say no ….. It is a frightening thing to experience and it would appear that that fear never leaves you.
I asked Nakesha and Jennilee who both work in our office what their most memorable experiences were …. Nakisha talked about Hurricane Flloyd in 1999 when she was about 13 – and her family having to flee their home during the rage of the storm because the flooding was so severe. They escaped to an Aunt's 2 storey house nearby and obviously lost a lot of their possessions as a result – but it is that memory of having to flee the rising water that stays with her the most.
Jennilee told me her enduring memory was in the 1992 Hurricane Andrew episode when she was only about 4 years of age – and being so frightened because of seeing her mother crying and fearful – these feelings are triggered every time a hurricane threatens.
The town looks awful with everywhere boarded up – at least before the storm all the trees and foliage look good – afterwards it is truly depressing. Anyway it is the price we pay for living in this beautiful spot so we get ready to 'suck it on up' as they say here……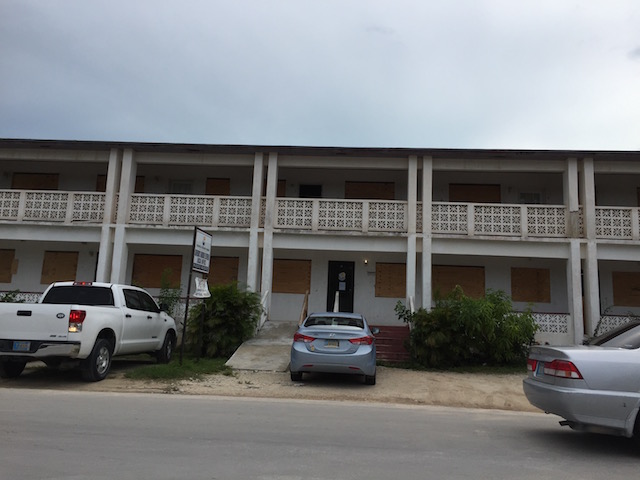 I am publishing my blog early this week as we may be without power for some time – on the other hand made it will be like Hurricane Joaquin last year who swerved at literally the last minute and totally missed us after multiple predictions of a direct hit to Eleuthera. Of course Cat Island was hit very badly and the relief you feel at having escaped yourself is tempered with sorrow and a very real empathy for the people who you know are suffering badly……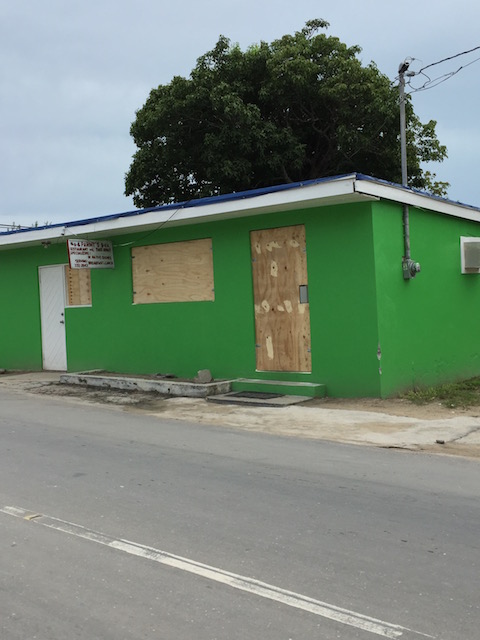 I always think of how much advance warning we have these days thanks to satellite weather observation stations and the full range of communications that are available. it is hard to imagine that it would just be seeing the barometer falling that warned you of what was about to happen. Even then you would not really know the severity of the storm approaching.
Our house was built around 1750 – just think of how many hurricanes it has endured – the original builders knew what they were doing back then – it may have had several new roofs but it is a testament to the knowledge of that time…….
OK – see you on the other side of the storm…….