Some weeks there is very little news to write about – Bob calls these blogs – much ado about nothing here in Governors Harbour !  Except of course to bring you up to date on what is happening at the various sites we are working on ……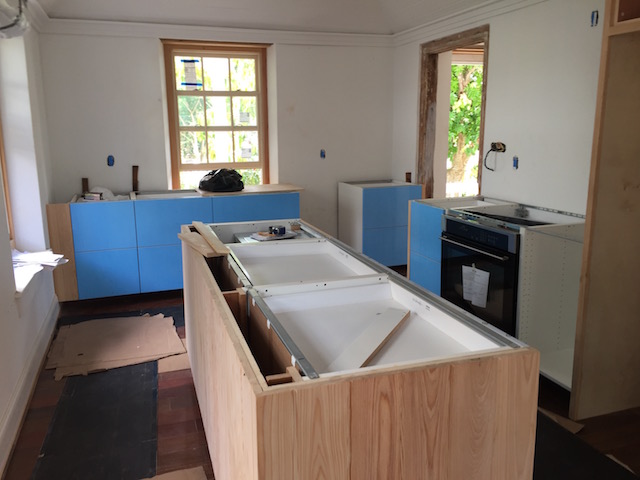 And there is plenty happening. At the old Duck Inn site we are getting on with the 2 renovations of the old houses – Flora's House has the rudiments of the kitchen installed. We are waiting for the fridge and dishwasher as well as the cooktop, range hood and sink – oh yes and the countertops ! This is a very simple style of cabinets – white and very elegant – it will make a lovely light bright statement once it is finished. plenty of storage and room for a couple of people to be working in there at the same time….. The floors are laid in both Flora's House and Cornerwall House – they are a beautiful dark ipe finished wood – hard as anything and they will stand the test of time – and renters ! – very well…..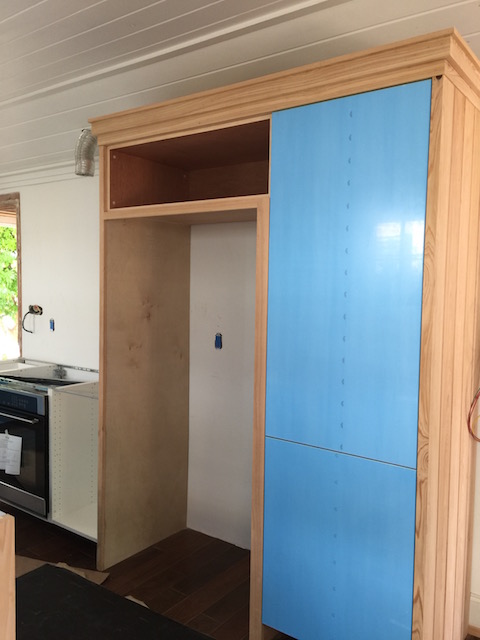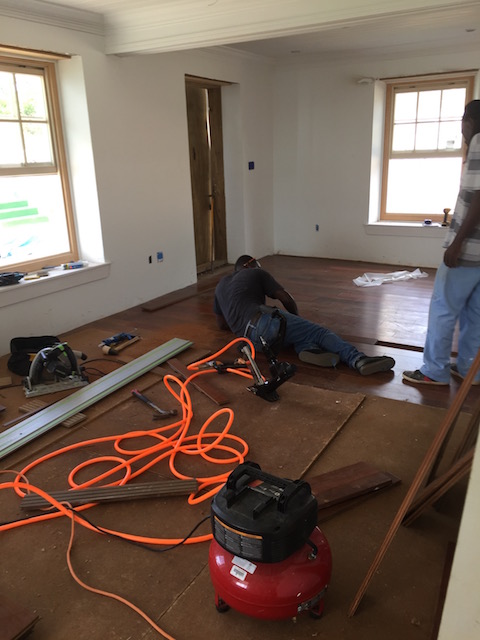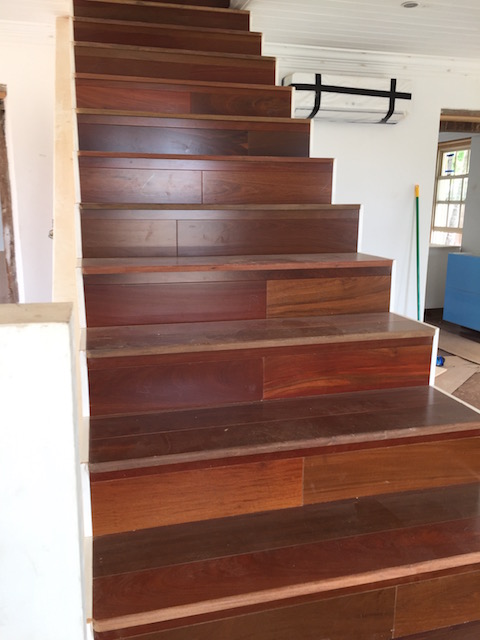 The kitchen will go in over the next week or so at Cornerwall House – but at the moment the carpenters are working on the ipe decking around the swimming pool…..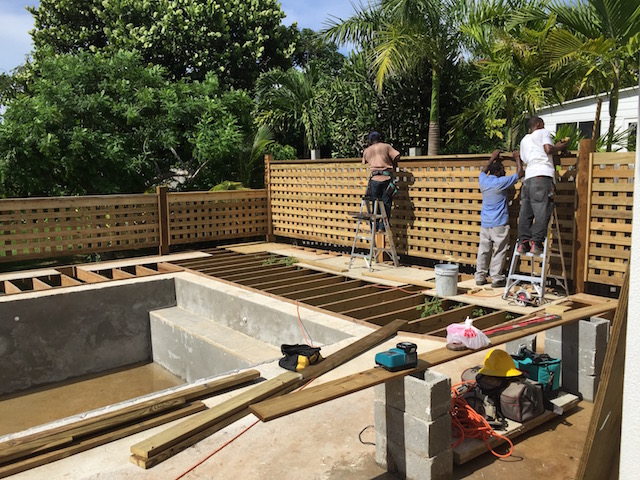 The Modern House – a new construction on the same site, is causing- and will continue to cause – some controversy. It is a very strong and definite statement that the new can sit alongside the old – in it's present state of being only partially constructed it is most certainly a cause for much differing of opinions ! Just watch that space ……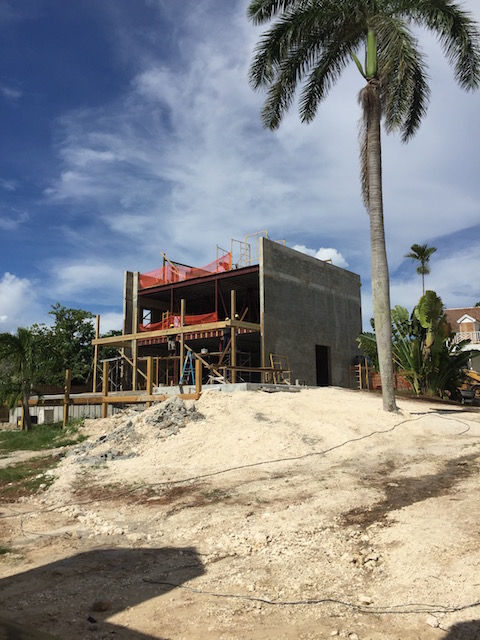 Incidentally don't you find the autocorrect feature on a Mac incredibly irritating ? I suppose that if you touch type – like Bob does – then you are looking at the screen and see those irritating at best and embarrassing at worst corrections and can stop them. But if like me you cannot touch type and you are looking at the keyboard all the time then bloopers do occur !  Ipe wood is auto corrected to ice wood ! – Rudge as some of you may have noticed is corrected to Judge – you may have thought that I don't know my own dog's name – I do I do ! But my best one was probably when writing to our plumbing suppliers and I was asking if a product  called PEX was discontinued – except my marvelous auto correct changed it – so I finished up sending a message that said – please tell me that Fergusons have not stopped supplying SEX !!!!
Anyway – back to the jobs ……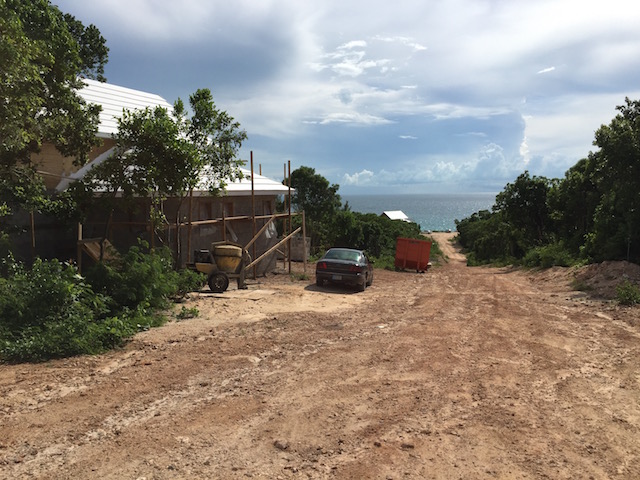 Turtle Bay where we are constructing 2 new houses for an English client is also moving forward. the floors are all tiled – I found a great tile that looks like driftwood – no not naff at all ! they are 9″ x 48 " and have a great scale to them. They make the house look light and spacious – a style that I personally love.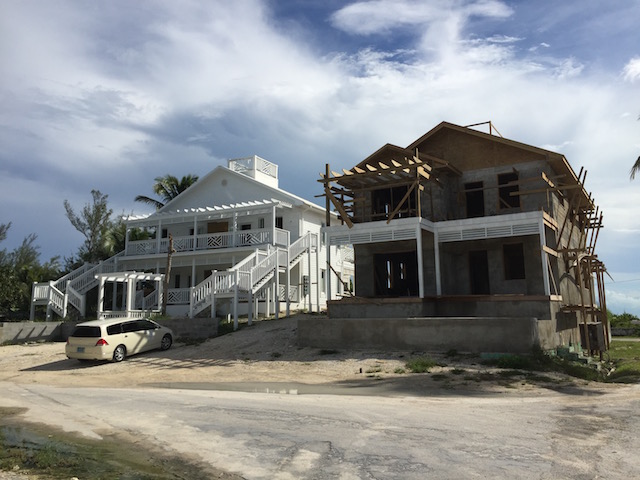 And finally Anchor Point – these are 6 apartments that we are building for ourselves – 4 in one block – 2 two bedroom ones and 2 one bedroom ones. In the second block there are 2 larger two bedroom apartments. In the building with 4 apartments the sheet rock is on the walls and that always gives a lovely moving forward sort of look to the place. Kitchens and bathrooms are waiting to be installed and it all feels as if it drawing closer to looking like it should ……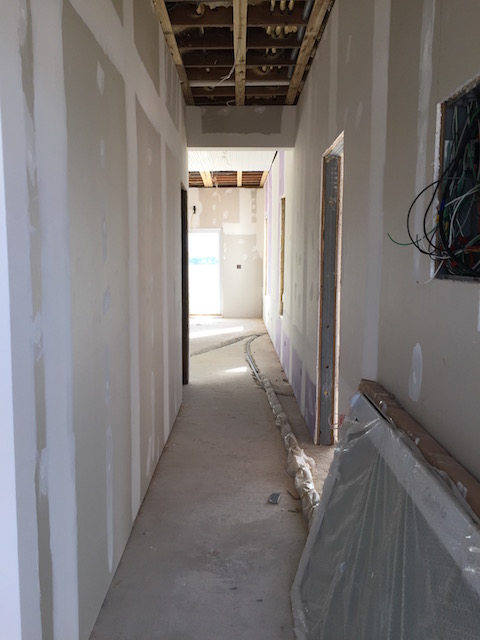 Bacchus Fine Foods remains open – thank goodness – Sunday lunches and lovely supplies are to be enjoyed even more during September and October – and happy hour there on a Friday evening goes from strength to strength….. Just wait till you all get back here !
Rudge is growing fast and is both fabulously gorgeous and a darned nightmare at times…. Bob is so thrilled because even as the tiny puppy he is at the moment – he has taken to chasing the cockerels around our garden – Joe was totally indifferent to them – but Rudge is his own man for sure !
Finally I want to wish my lovely husband Bob a very Happy Birthday – September 29th is a great day to celebrate ……. Happy birthday and many many happy returns xxx