People often ask me about shipping goods to Governors Harbour – this is how we do it in Eleuthera !
With the rental homes we have at Governors Estate I often have to bring items in so the first step is usually for me buying the goods on-line.
Next they are delivered to our fantastic freight forwarder Tony Poletti at www.hlitrading.com who consolidates all the various packages and packs them ready for shipping. Incidentally he also does a purchasing service as well – at remarkably good prices…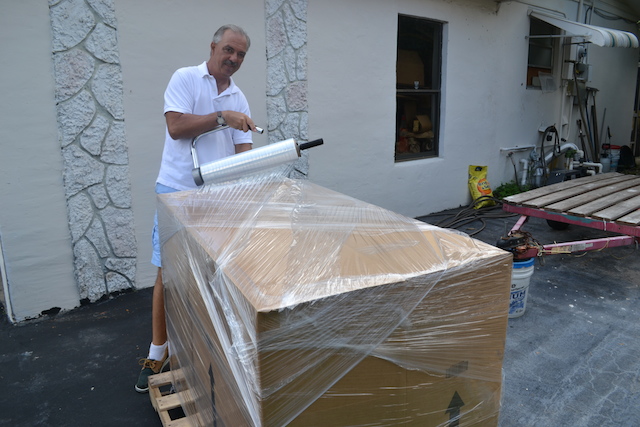 Then he delivers the packages to Seacor or as it used to be called G & G Shipping in Fort Lauderdale. Here the goods are palletized – not something that happens by magic – Tony does it himself ! -then he handles all the paperwork for export. Of course this means that every item has to be covered by an invoice – all of which are checked by Seacor staff.  The lovely Nicole Butcher is the main person who deals with shipments coming to Eleuthera.
Of course there are times when we go to Florida to physically buy the goods ourselves in which case we meet up at Seacor with Tony Poletti.
Usually there are two boats a week that come from this shipping line to Governors Harbour – and there is also a weekly boat from Bimini Shipping as well.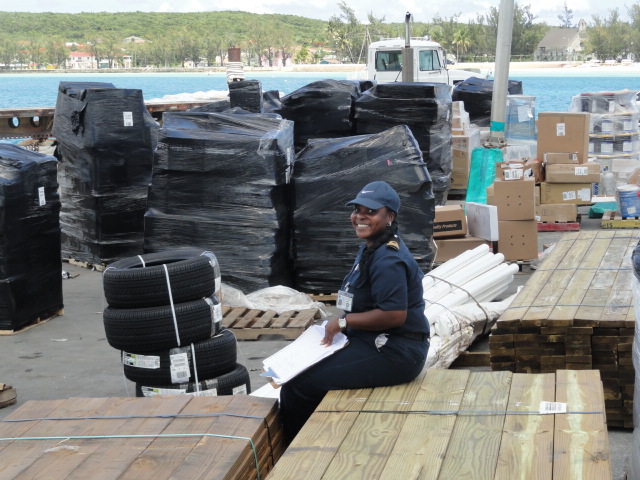 Once the boat arrives in Governors Harbour carrying the shipment the paperwork is passed to the customs broker. Personally we have used Paul Simmons Customs Brokers on Cupid's Cay ever since we arrived here 10 years ago.  Paul, Linda and Nikki make a great team and they process the paperwork as quickly and efficiently as possible. There is also Elite Customs Brokers  situated right there on Cupid's Cay – the Customs Building is sandwiched between Paul Simmons office and Elite's office.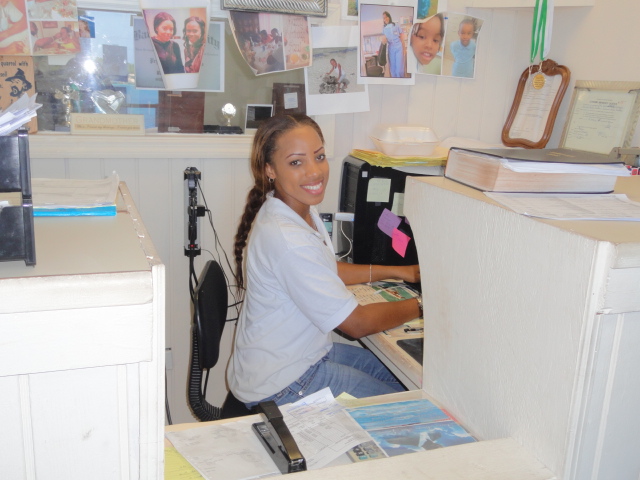 Once they have prepared the paperwork it is taken in to the Bahamas Customs office where it is processed. This usually takes a couple of hours.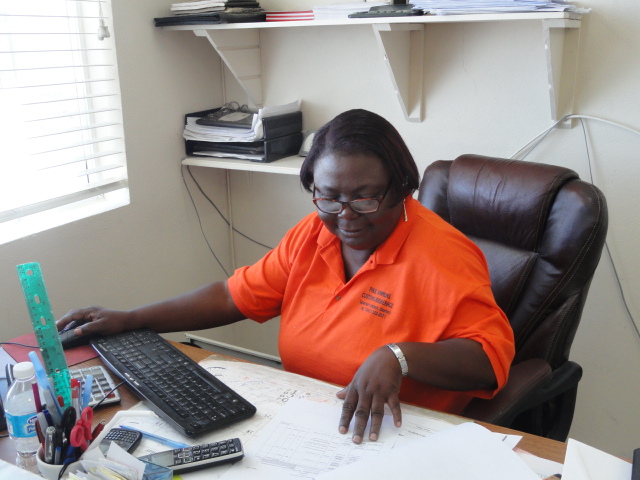 The funds raised by paying Customs Duty amounts to around 70% of the governments' revenue and in a country where there is no income tax it is a very necessary evil ! Duty on goods is mainly set at 45% but of course there are goods with a lower and higher rate of duty. Plus of course you pay the relevant amount of duty on the cost of shipping as well. It is not cheap to bring goods into the Bahamas but if you don't bring anything in then you don't have to pay ! It is a part of life here that you have to accept with good grace, patience and humor ……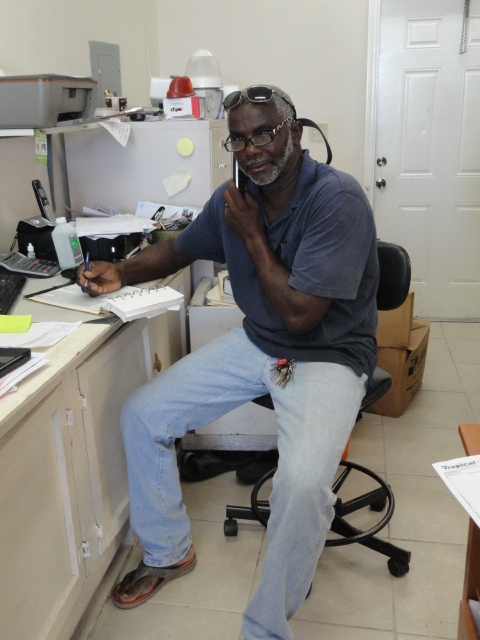 After the entry has been processed the duty has to be paid in full before the release is issued for the collection of goods.  When you have the release in your hot little hand you take it to the Customs Officers on the dock , arrange to have the pallet unloaded from the containers by either Ray or Darren and then it is checked and inspected by the officer on the dock. Once this is completed the goods are yours to take away and unpack…….