News this week about how to go swimming with the pigs in Eleuthera as well as a few bits and bobs . I was talking with a friend the other day about a wonderful trip that she took with friends to go and swim with pigs right here in Eleuthera. Of course swimming with the pigs has until now meant a trip to the Exumas – a fairly long trip by boat and an expensive one.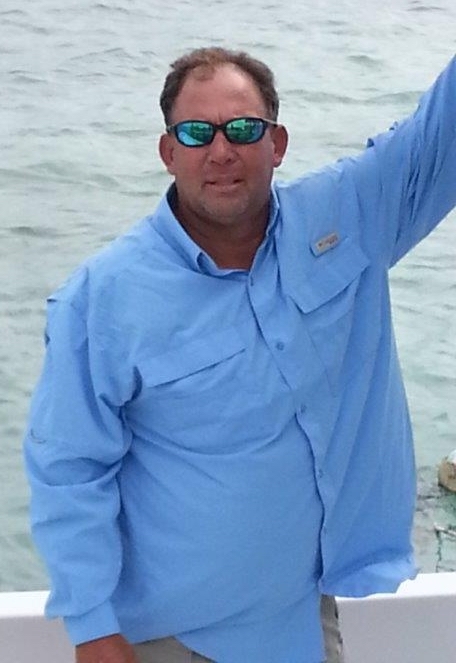 The organizer of the boat trip – Captain Ryan Neilly from Spanish Wells – picked up everybody up at the boat dock where you catch the ferry to Spanish Wells. Then a short 10 minute ride to the cay where the pigs are. At the moment there are 5 pigs – but 2 of them are pregnant so that number will increase shortly ! They were fed – the pigs that is – with sausages ( not pork ! )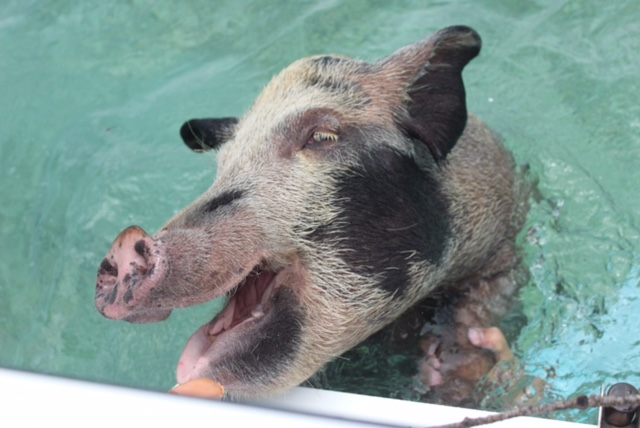 Captain Ryan also took them snorkeling on a sandbar nearby – providing the equipment – and the excitement as well ! Lots of beautiful coral as well as technicolor fish. The boat also has a cooler stocked with complimentary water and sodas……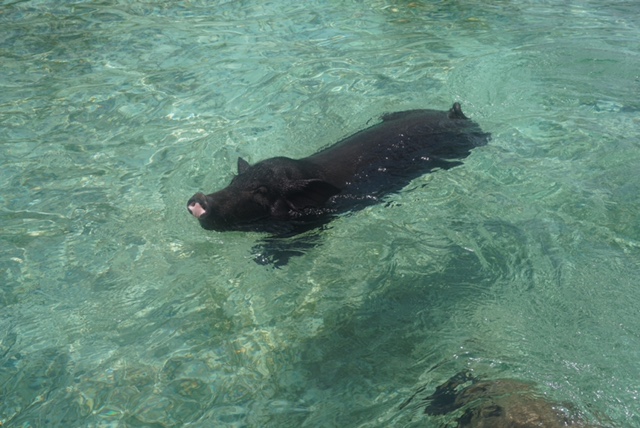 Captain Ryan has a great website – click on this to see his details – Spanish Wells Fishing  Prices seem very reasonable – his boat will take up to 12 people – plus one of his sons also has another boat so large parties can be accommodated.  I spoke with him and he told me that just for a trip to see the pigs – 1 1/2 – 2 hours for 1 – 6 people the cost would be $150. Or for half a day, 8am – 12pm or 1pm – 5pm again for 1-6 people the cost would be $400. I can tell you these are the best prices around !
Contact him on 242 333 4721 or cell phone 242 359 7894 or email – rneilly@gmail.com – and get booking soon because he is going to be very busy !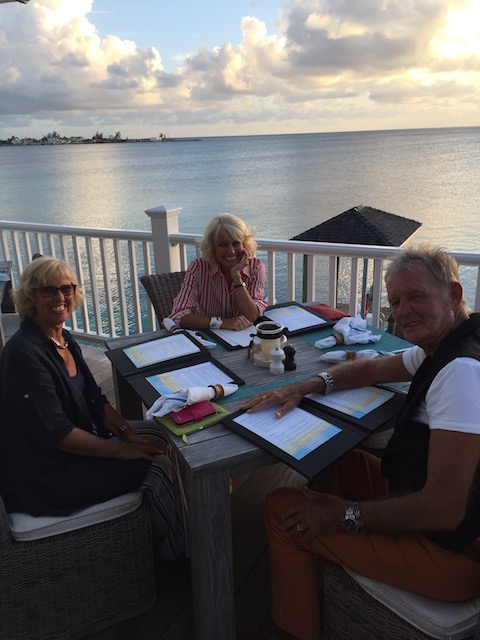 So now my sister Jane has left for another year – it is always so hard to say goodbye – after 4 weeks here, so I am posting a few pictures of good times we enjoyed. Let me tell you they were not all based around food – but it seems that a good few were !  The real riches in our lives are the times we get to spend with those we love – so make the most of them Living here does make you value the time you can spend together – so heed my words and do not take those dear to you for granted……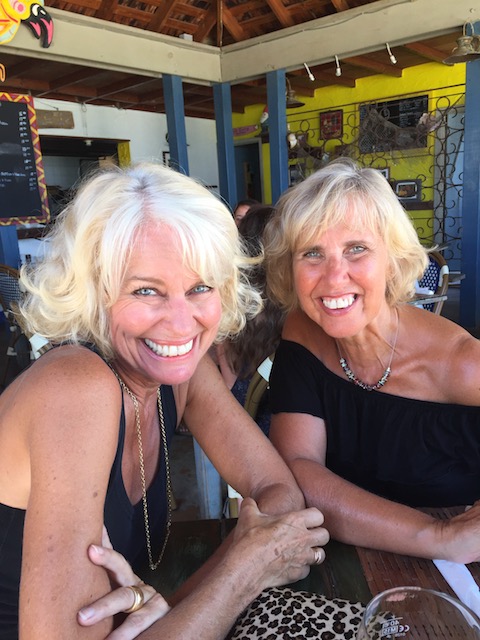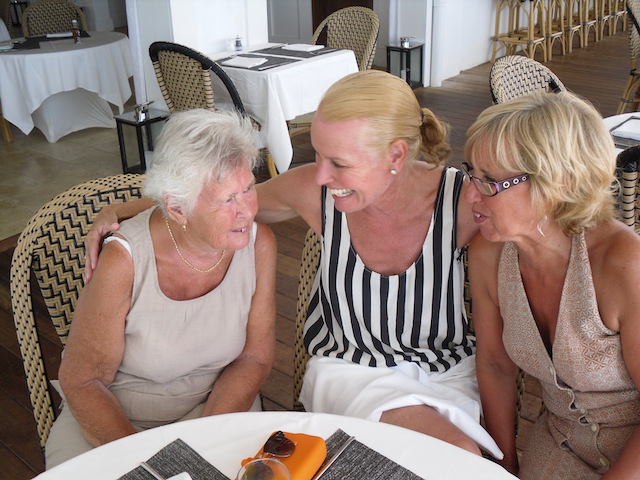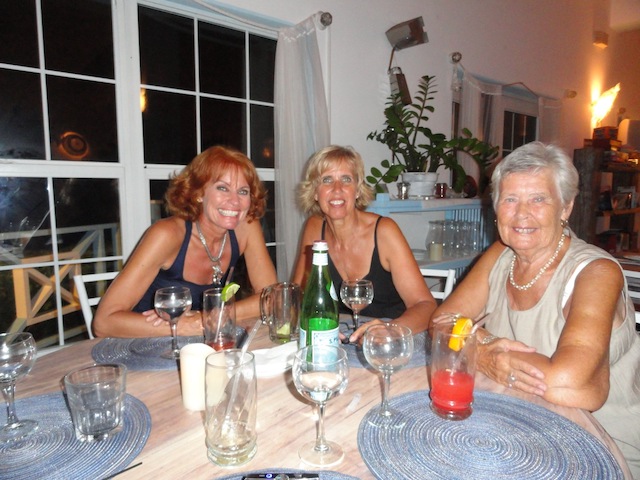 Also – great news – Bacchus Fine Foods have restocked after a month on vacation and the cheese is back !