So Art In The Park was a one of a couple of successful events here in Eleuthera during the last week . It was was extremely well supported – plenty of people – in fact around 280 – attended the Leon Levy Preserve on a beautiful sunny Saturday afternoon to look at and buy some of the varied art work on display.
There were plenty of native Bahamian artists as well as a couple on non Bahamians – the creativity of everybody was fabulous….. It was a joy to se the variety of work on show and Bob and I treated ourselves to a glorious piece of ceramic ware . It is a Junkanoo mask type thingy made by the very talented Imogene Walkine from Nassau.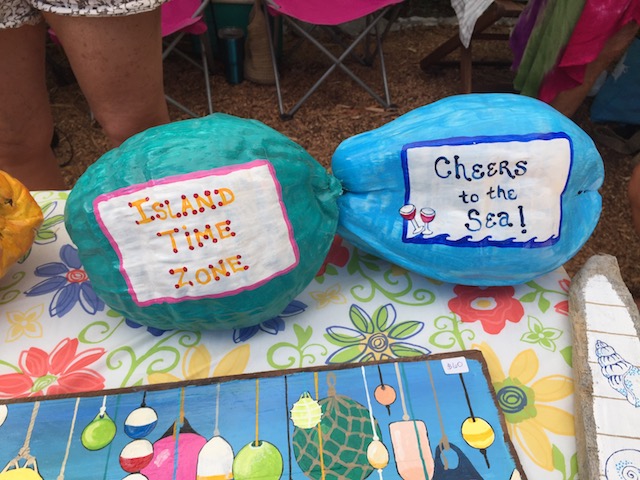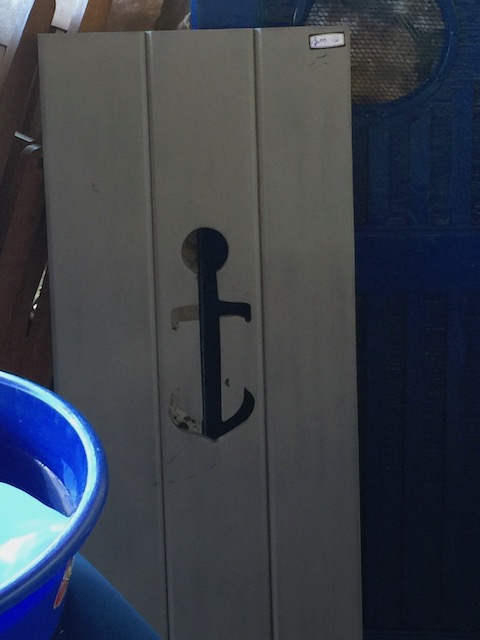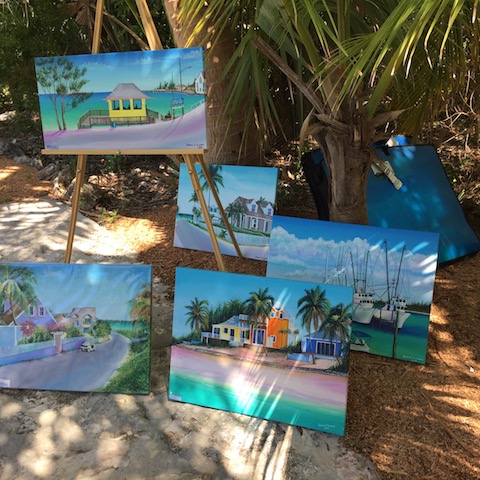 It seems like this may become an annual event – people were very enthusiastic about the occasion – it was another mutually beneficial alliance – the artists and the Leon Levy Preserve both reaped the benefits of the occasion.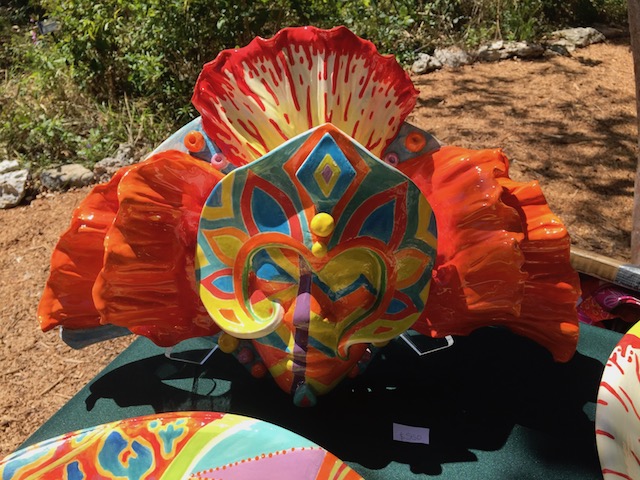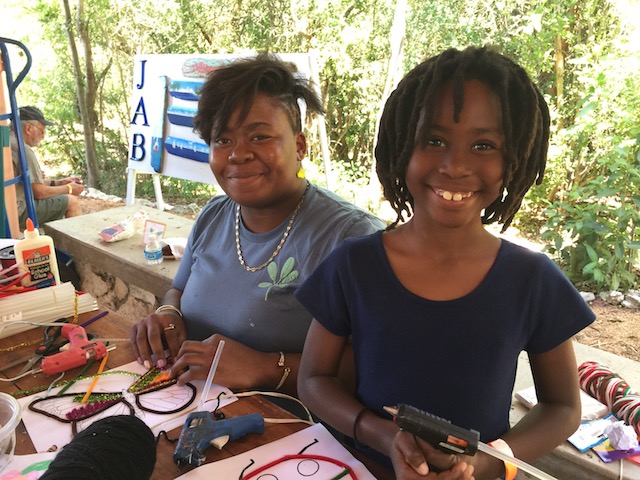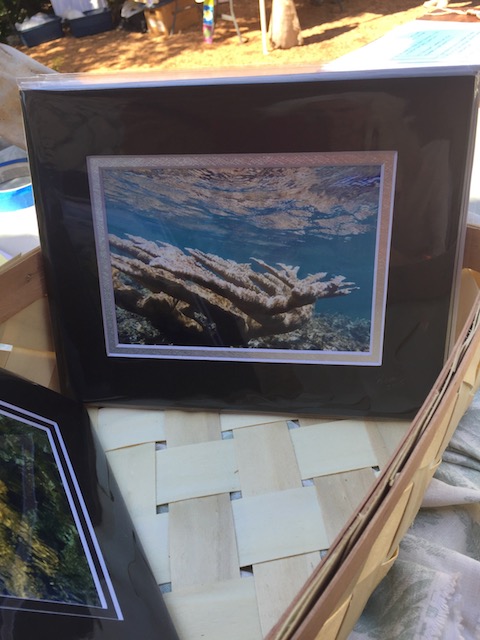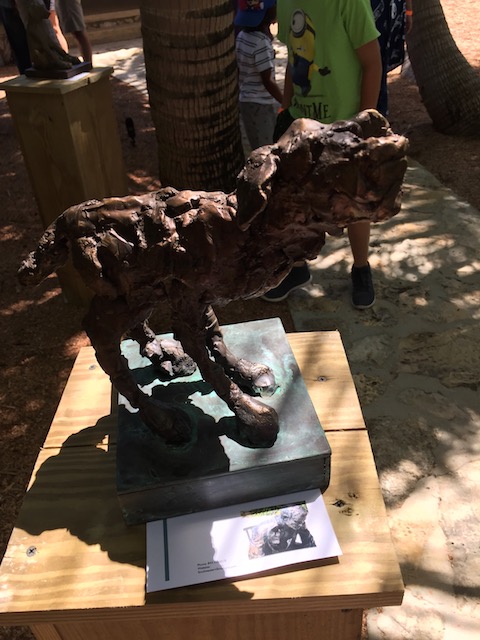 Here is the latest update on the Lizard Trail aspect of the Art in the park event….. Thanks to Loretta Bonet for this update……
Almost all 19 lizards are now painted.
Lizards cost $170 painted.
All lizards are sold to sponsors.
One lizard is available for silent auction, closing April 13th at 10pm. Bidding  is now up to $500. This lizard  does not have to be part of the trail if the owner does not wish.
The lizards will be on exhibit April 13, at the GH fish fry during All that Jazz. Come out and vote for your favourite. If you wish to personally select your lizard, this would be a good time to do so, otherwise I will assign one to you.
The lizards will be delivered to you after April 13.
If you have not already paid for your lizard, I will be collecting deposits as soon as possible.
Kevin Cooper and Imogene Walkine,  renowned Bahamian artists, have agreed to paint lizards. These will be true works of art as part of the trail.
Lizards will be located from Wemyss Bight to Spanish Wells.
Each lizard will have a plaque with the artist's name, and the name of the lizard on it.
I am  considering doing a few more lizards next year. Production is shut down for this year
The other wonderful event was a great retirement party for Mrs Dolly Petty – she has worked in the education system in Governors Harbour for the last 31 years. She has spent the last 12 years at the Center For Exceptional Learners. Although she was employed as the janitress – in reality she was a great assistant teacher there for many years. She was a mother figure at it's most open and generous and the children throughout the 12 years have all loved her and benefitted from her presence.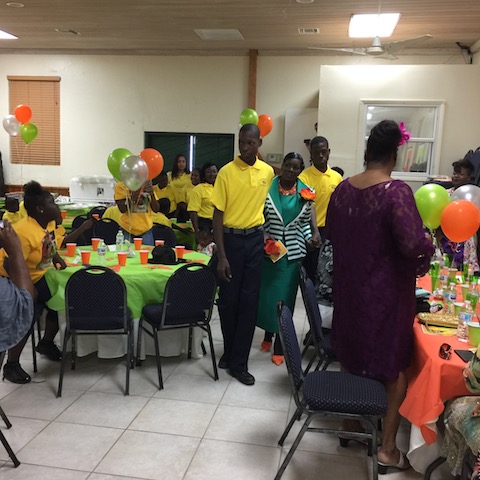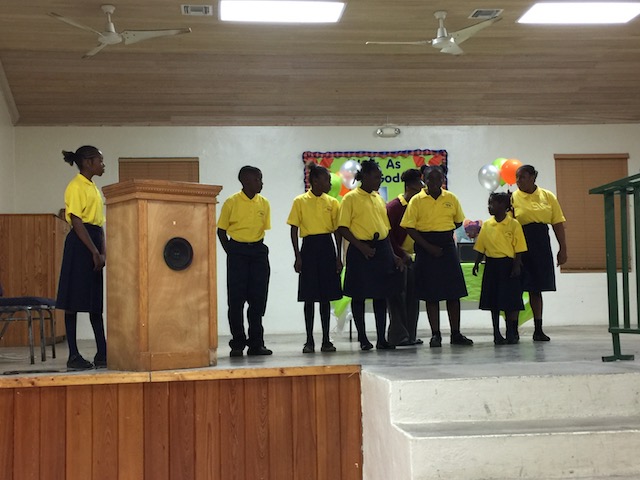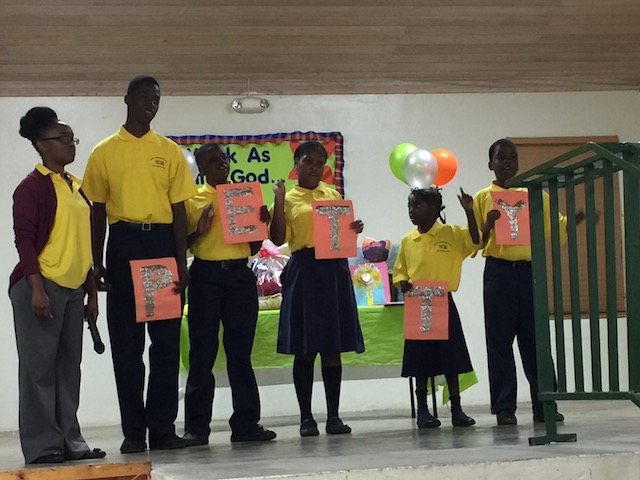 Bahamians do know how to celebrate and the party was a real treat. It was held at St Patrick's Parish Hall – started at 10am and finished at 12.45  The children from the center hosted the event with the help of the teachers – there were readings and poems and songs and a dance and votes of thanks plus several people made short speeches. It was a really joyful and celebratory affair – and an important acknowledgment of Ms Dolly's contribution to the community- and as she herself remarked – all the better because she is still alive to enjoy it ! So often it is only after people have died that a group gets together to recognize the effect that an individual has had – how wonderful to a part of the celebration in the presence of the honoree !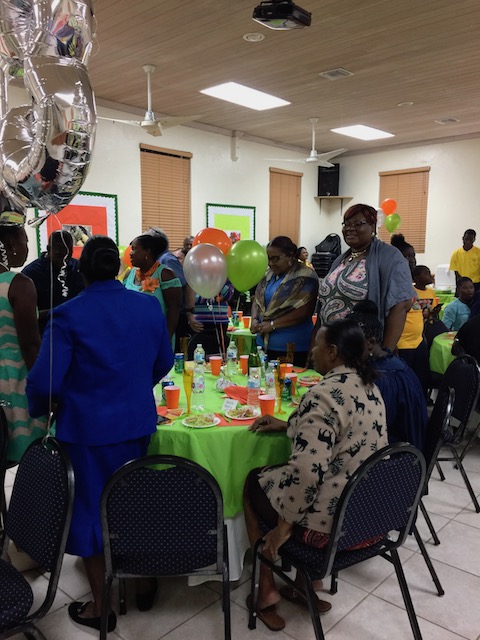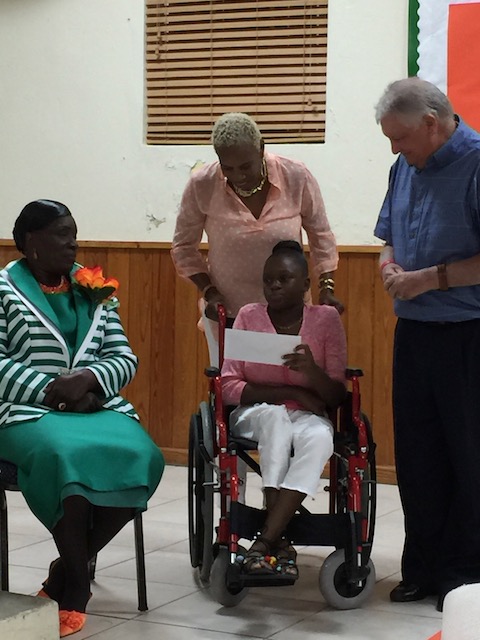 Lots of pictures this week – not too many I hope !
And finally – I have just checked and it is 4 years since I started this blog – and up to now I have never missed a week – amazing – and what a lot of joined up talking to you I have rambled on about !