This week it is more of a pictorial blog with a few good memories from right here in Eleuthera.  I was looking back at pictures from the first summer we were here – 2005 – and decided that it would be good to share a few of them with you ! Plus a few new memories in the making from just the other night down on Cupid's Cay with Dan and Larry…..
The picture at the top is of Jane- my sister of course – and me out on a sailing boat around Governors Harbour – yes leisure pursuits ! I do remember being rather red after a lovely afternoon out on the high seas – so I quickly learned that boat trips mean plenty more sunscreen ……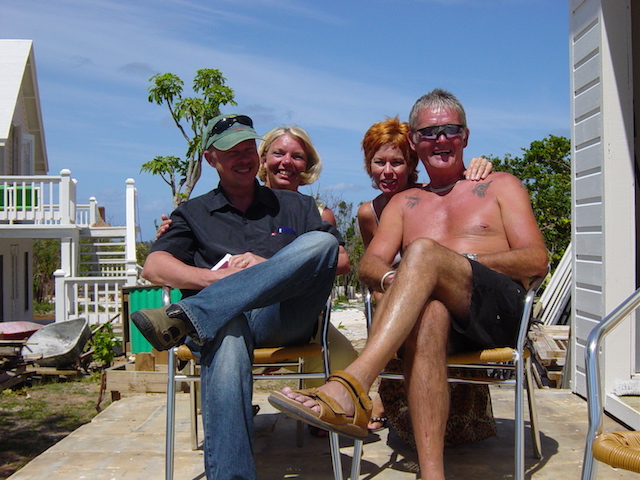 We often have friends visiting us these days but that first summer our great friends from Sweden – Leif and Gunilla came to visit. We had lots of great times with them – not least the night that we drank coconut rum and sang along to many Abba songs !! Eat your heart out Mamma Mia …..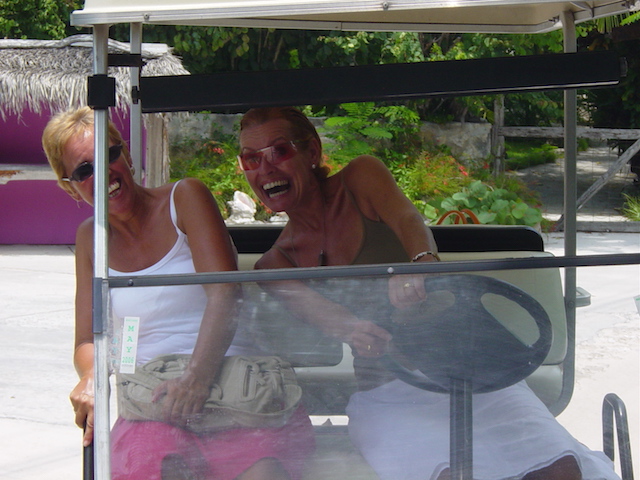 The picture above was taken on a day out to Harbour Island – fooling around on a golf cart with Jane .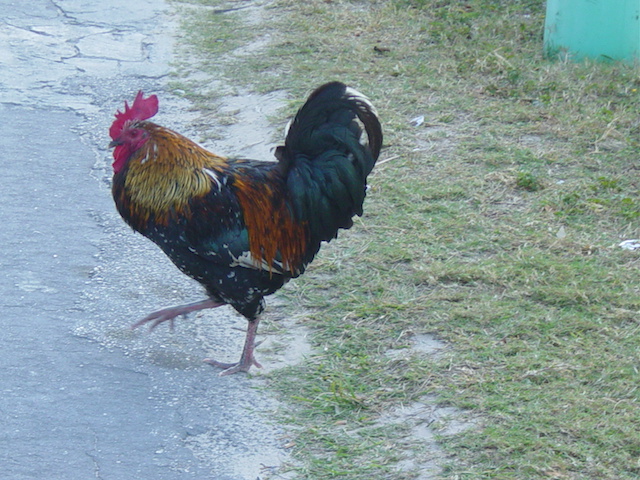 This was when we thought that roosters were fun to see – then we learned about their nocturnal habits…..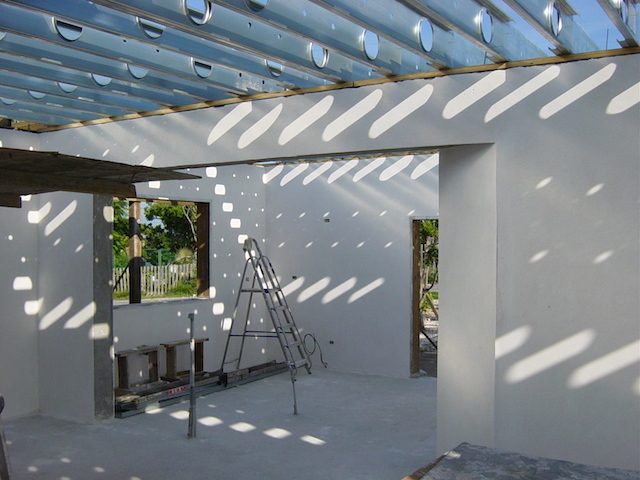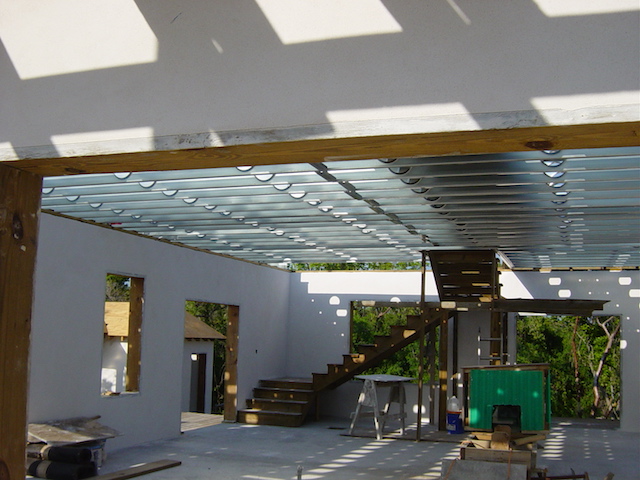 That summer we were working on the construction of the Yellow House and the 2 pictures above show the long steel beams that make for such a beautiful big open plan space.  No upper floor yet in these shots.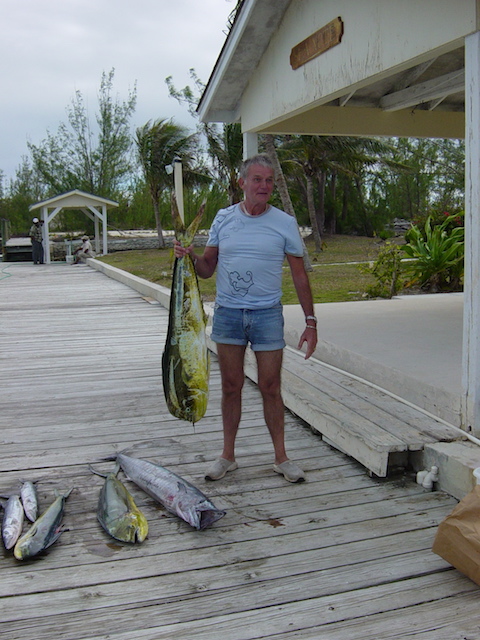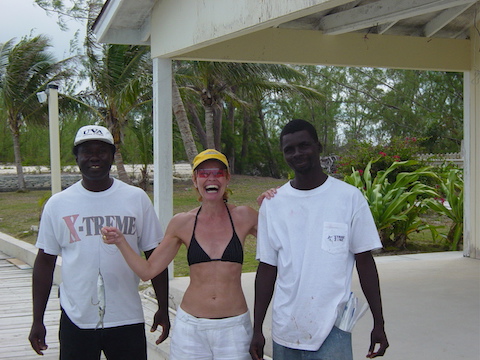 Another day out on the water with Bob catching a big wahoo – I nearly called it a yahoo ! – but we hadn't heard of yahoo back then.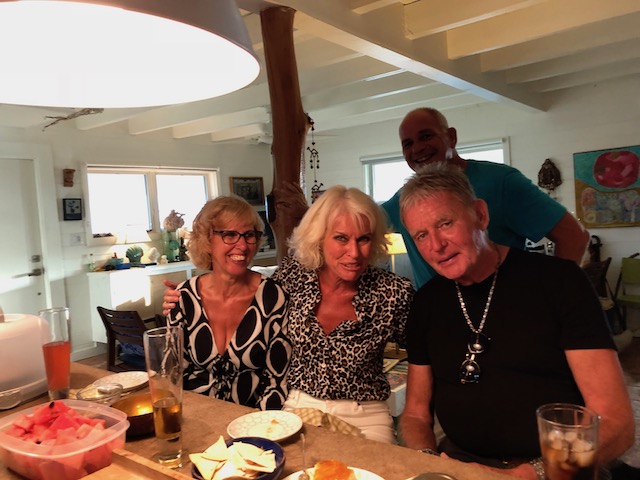 So bringing things back up to date, a report of a great evening spent in the company of Dan and Larry down at their house. Dan is a great cook and after he had told me about making a dish called yakisoba I was eager to try it myself – eating that is – not cooking it ! It is basically a noodle stir fry dish – but the time Dan spent living in Japan a good few years ago means that he has a real flair for the slightly exotic cuisine. He is a very talented cook as many of you will know and this dish was terrific…….
The pair of them are generous hosts and there is always a great musical backdrop …..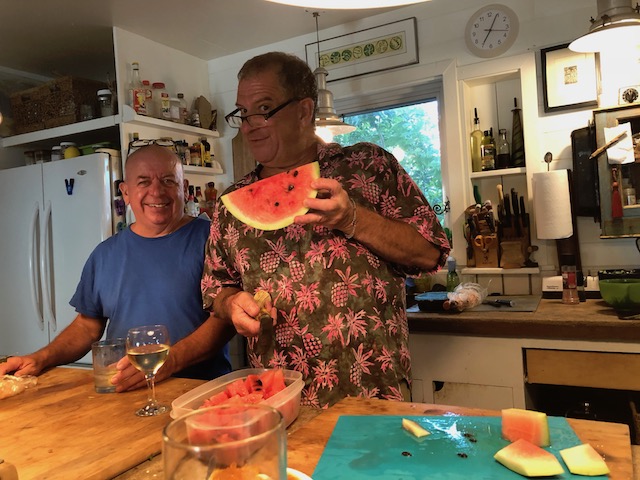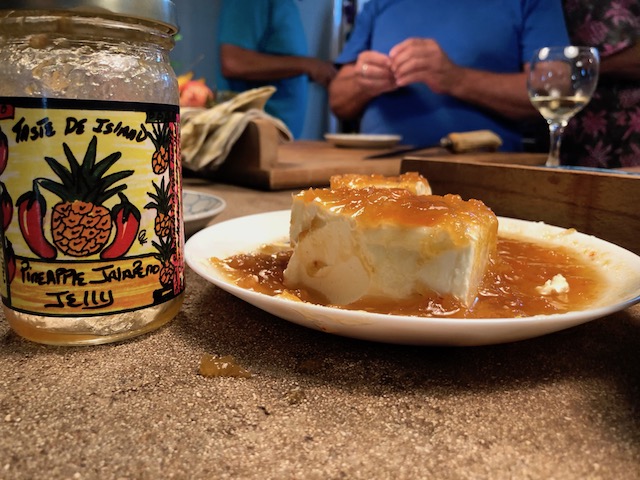 We nibbled on Dan's secret chips with this pictured above. It is a locally made pineapple jalapeño jelly over cream cheese – absolutely delicious. I will be picking a jar of it up whenever I see it here.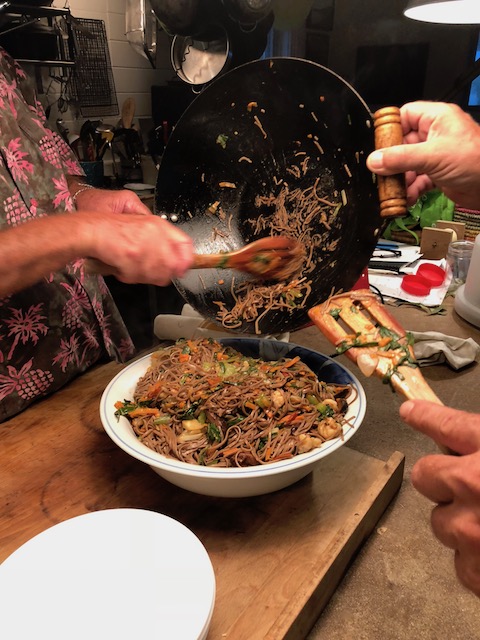 So there we are for this week – memories from 13 years ago and new ones in the making…..