Lots of work and play but not much rest yet here in Governors Harbour Eleuthera ! Sweetcorn House has now pretty much finished with it's makeover and I am delighted with the results.
The queen size bedroom is the latest room to be updated. New curtains and blind – blackout lined as so many people seem to like this – and again made by the wonderfully talented Joy Agius in the UK. A new headboard and instead of nightstands the tall narrow shelf units that I used so successfully at Anchor Point with reading lights that can be directed wherever they are needed. In a smaller room the best use of space is even more important…..  The final touch was a couple of great pillows on the bed to give a splash of color – in fact they are prints of the David Hockney artwork – called A Bigger Splash ….. I bought them from on-line from the Tate Gallery in London where there was a great show last year of David Hockney's work…..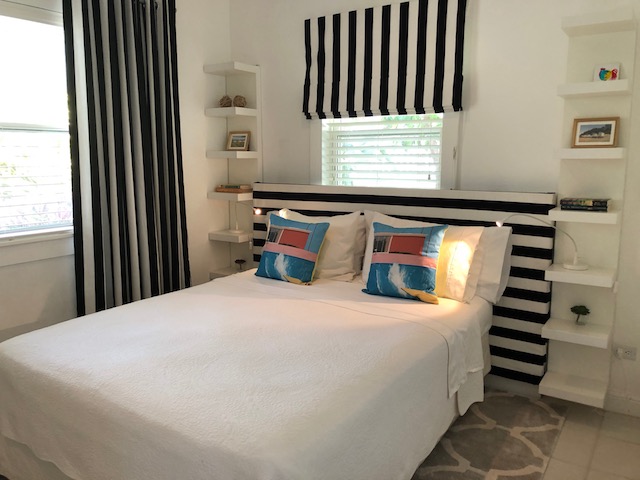 The kitchen is all done – final touch was a bit of mirror so that even if you are at the cooktop you can see what everyone is up to behind your back !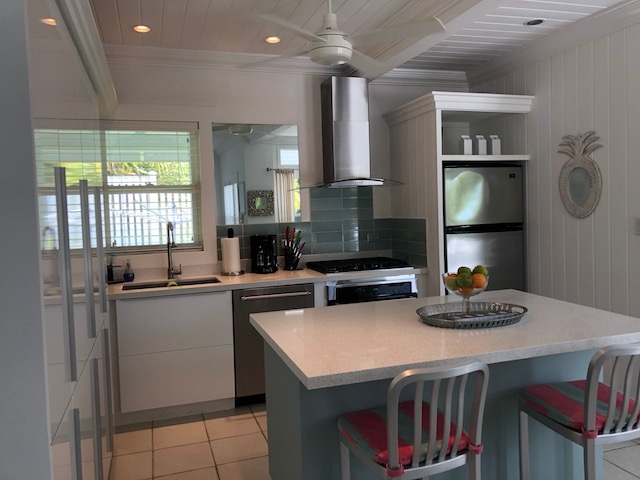 Also the new sectional sofa is working out well – plenty of room to put your feet up if you want to as you can see from the picture at the top.
We had a great night out on Friday last week – dinner at Tippy's with great friend Amanda and her gorgeous daughter Rachel ……. We did the tourist thing and got dear Ro who works there to take our picture out on the deck……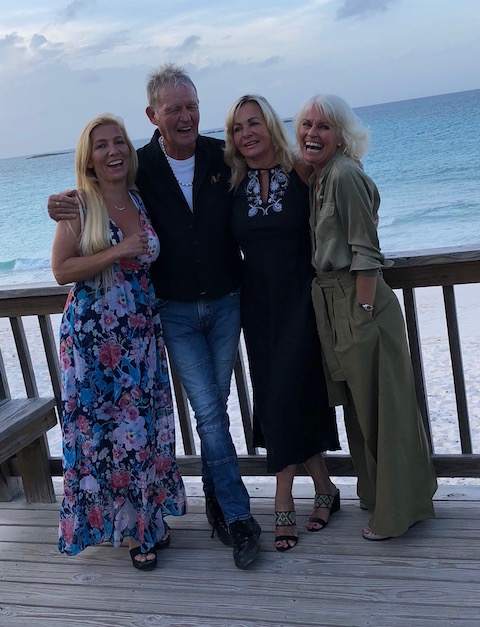 My lovely sister Jane arrived on Monday afternoon so I have begun enjoying her company while she is here. As I write this she is helping me out by making a batch of the vegetarian lasagnas that we provide to our guests. She is a brilliant cook so you will be lucky people if you get one of hers !
This week we also went to a terrific dinner party with the Taglich family who own the beautiful house at the end of French Leave Beach called Lush Life….  3 of their 4 daughters were there along with assorted friends – all beautiful , young and absolutely charming and fun to be with ….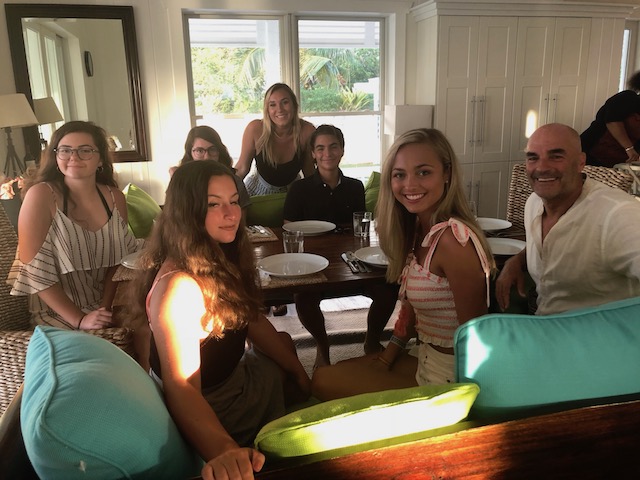 The evening was delightful – lots of truly delicious food courtesy of chef Pascal Burrows , a lot of teasing and funny stories told by various guests – the real joy of being with generous loving hosts and entertaining people.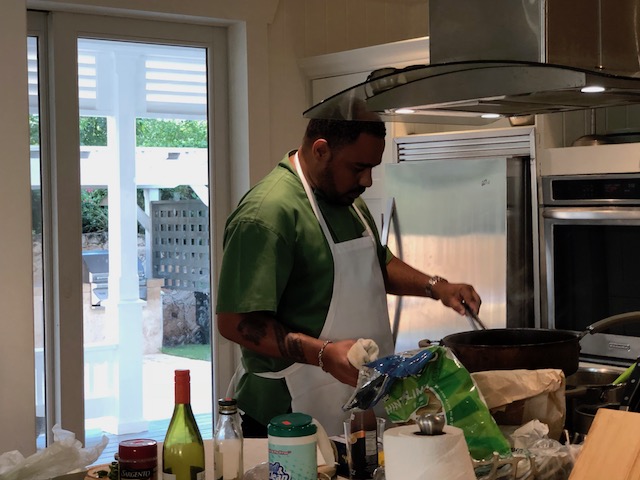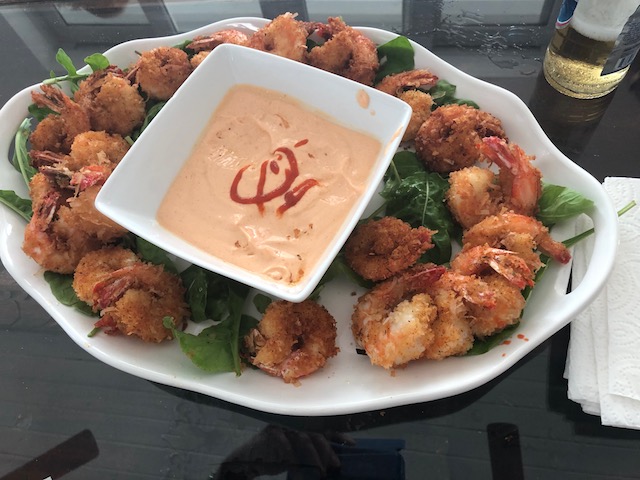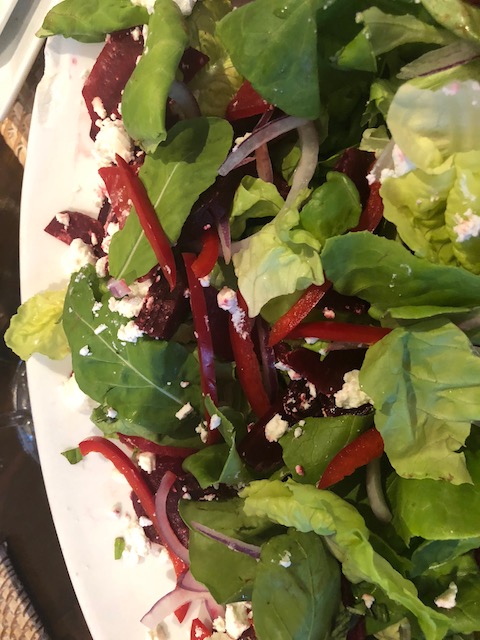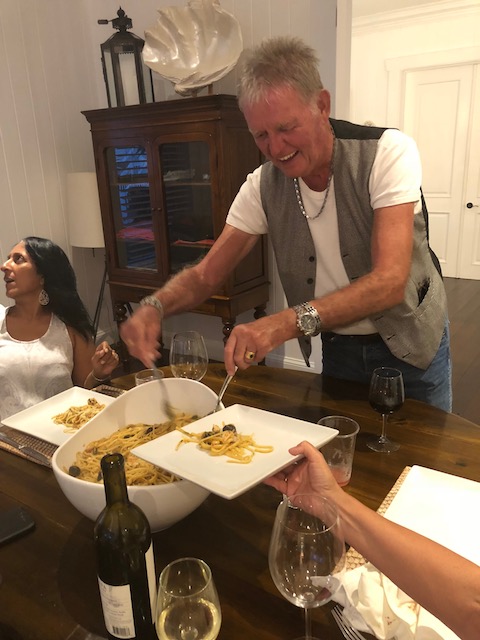 The Taglich's have also just become generous donors to the Eleuthera Community Healthcare Initiative – we thank them on behalf of the community that they are a caring part of …… They are very much appreciated.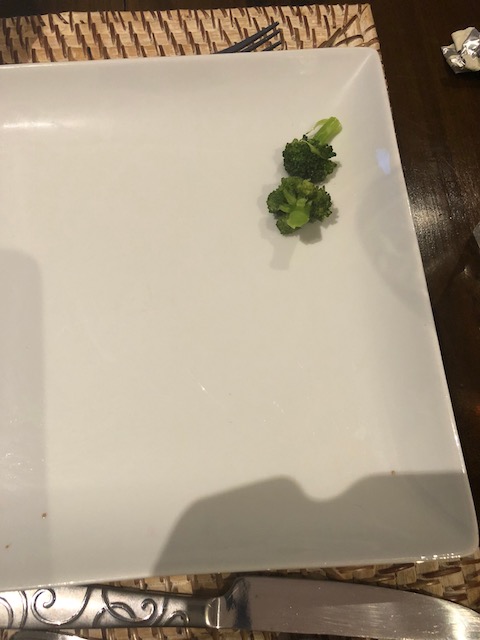 So now to try and get some rest – a good book, feet up and maybe a few episodes of Grace and Frankie on Netflix now that after – let's say several years of paying for it – I have finally started using it !!