This week I bring you news of the mammogram machine for the Bahamas Wellness Center in Palmetto Point. I did write about this previously and I wanted to bring up to date with all the latest information.
So far, $50,000 has been raised out of the $75,000 needed. This is in large part to the amazing efforts of our own Michele Johnson – she has received money from both local corporate and private sponsorship as well as some generous funding from the US. She is a remarkable woman as I have told you all before and her fundraising efforts are legendary !
The machine is a brand new digital imaging piece of equipment which will provide the desperately needed chance of early detection for the women of this island who are all in the high risk category. It is estimated that the machine will probably do around 1000 mammograms every year. That of course includes many women who simply do not have mammograms because of the cost both of the procedure itself but also the cost of traveling to Nassau.
The cost for local women will be on a subsidized program so that it is affordable for all. At the moment there is no government owned machine in the Bahamas  – they are all in private clinics so the costs are high and unaffordable to many.
There is someone already lined up to run the service in the Bahamas Wellness Clinic and the plan is to have the machine here by August. Please do consider a donation – no matter how large or small – following are bank details for both an international wire if you are in the US or Canada – or even the UK – and local banking details if you are here in the Bahamas.
Please do not hesitate to contact me if you need assistance or more information.
Bank: Royal Bank of Canada
Branch: 05625 (Main Branch)
Account Number: 288-053-2
Swift Code: ROYCBSNS
Account Name: Bahamas Wellness Clinic
This is a life saving program and will make a difference to many lives – not many causes you can say that about are there ?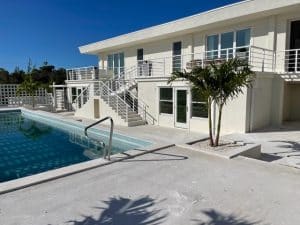 And now on a personal note – here is the pool at Sprawling Towers – complete with a swimmer ! Turns out that I can swim further than I thought. I have done 4 lengths and at the moment I am going in twice a day. Early in the morning after I have walked with Rudge and Brian and then early evening as well. I honestly never thought that I would enjoy it as much as I have this last couple of days – hopefully it will be a lasting part of my daily regime.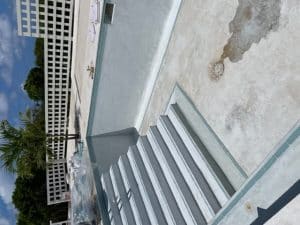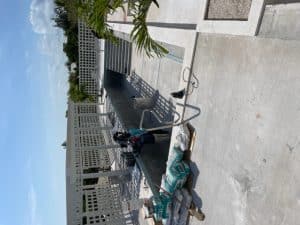 My swimming style is appalling at the moment – but it can only get better – right ? Youtube videos and personal tutoring later in the year should improve it a bit. I won't be putting myself up for the Olympics this time around – but who knows what the future holds !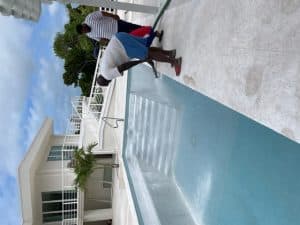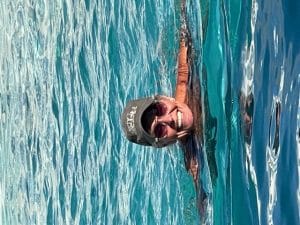 The century plant at the front of the house is flowering beautifully – but of course the actual plant itself is dying now that it is flowering. I have just read that there may be small plants growing around the base of the main one – I will need to check that out. We had this brought in so there is no way to know just how old the plant it. they are called century plants because the myth is that it takes a hundred years for it to flower. That is a myth as they can flower at 10 years plus. The real name is agave americana – although I am not sure if that is the correct species here in the Bahamas – over to you all the experts at the Leon levy Preserve …..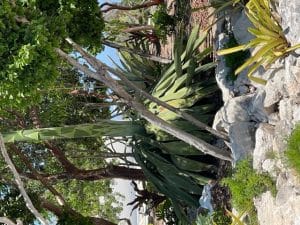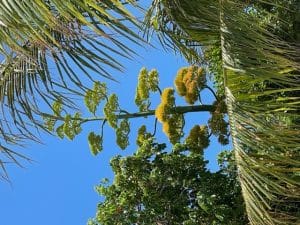 Have a great weekend, be kind wherever you can and treasure the times you can spend with those you love……
By the way – I am not sure if last week's post published on Facebook – there may have been a blip. If you don't see it on Facebook then you can just type bestofeleuthera.com into your browser and it will take you to the new page. Or of course you can subscribe by registering your email in the box at the top right where it says – Follow the Blog – fill in your name and email address and hit – Subscribe .