This week we have finally launched our new website – yippee ! – and we are hosting a party here in Governors Harbour at Sunset Inn for Chris and Alison Gosling.
Chris and Alison have been in Eleuthera for over 30 years – they came as teachers at the Central Eleuthera High School. But they are probably best known as being absolute stalwarts of the voluntary ambulance service here run by HACE –  The Health Association of Central Eleuthera. Of course I have written about the fundraisers every year and the amazing work that they do along along with the other volunteers to keep the ambulance service running.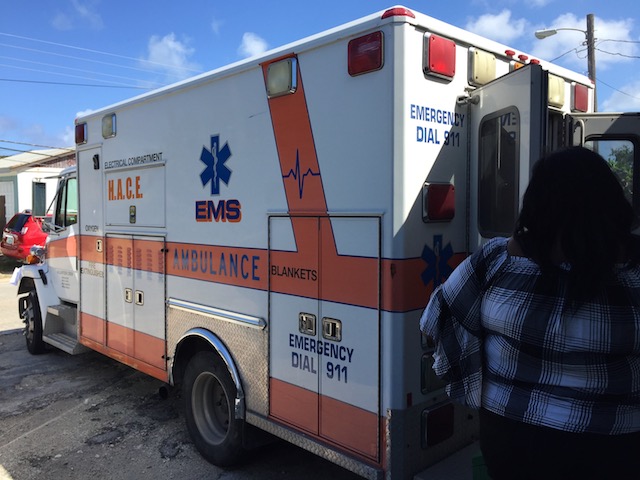 Well now they are leaving the island and returning to live permanently in the UK. They have grown daughters and a total of 4 grandchildren and 2 son-in-laws that they want to spend time with. All that is totally understandable but they will be sorely missed – hugely missed – and it will leave a giant Gosling shaped hole here on the island.
Bob and I decided that it was imperative that the community acknowledged and honored the Goslings for what they have done here for so many years …. Of course I haven't mentioned the Blood Drives that Chris and Alison organized twice a year as well – another key part of their contribution to the well being of the people of the Bahamas.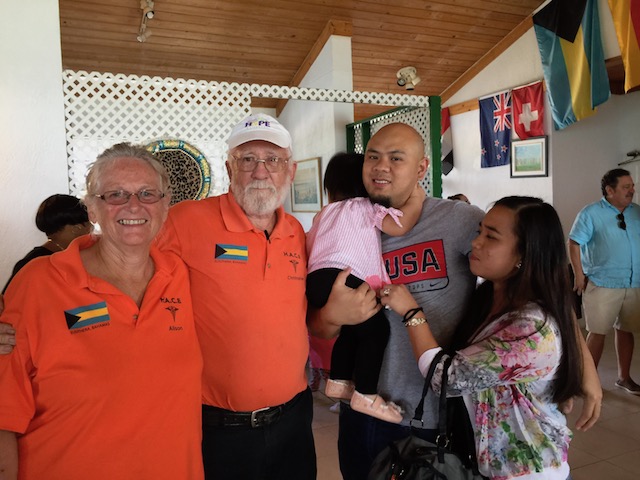 So we are hosting a party on Friday 21st September at Sunset Inn. Jay and Lionel Fernander – the owners of Sunset Inn were very happy for us to have the event there as when Lionel's mother was alive she had cause to use the ambulance services on several occasions. Anyone who has known the relief of hearing on the phone – OK the ambulance is on it's way – will know how incredibly important that service is.
Thankfully we have never had occasion to use the service ourselves but two sets of our guests at Governors Estate have in the last 12 months……
Who knows what drives a couple like the Goslings to be so very dedicated and selfless to such a necessary cause but whatever their reason has been we are truly thankful that they have followed that path unwaveringly.
Our community will feel their departure very deeply.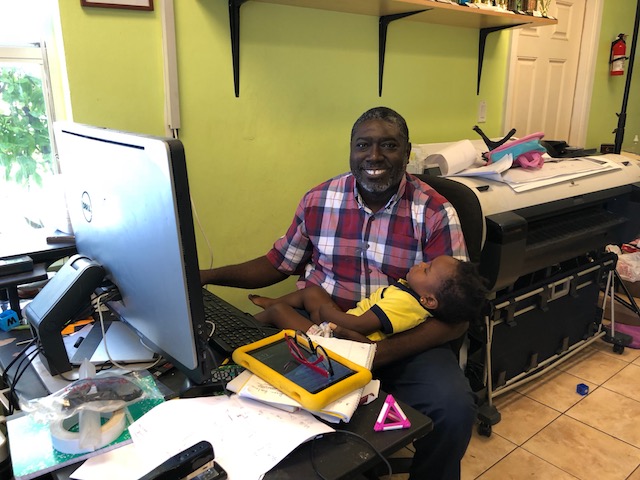 However there are people who have worked over the years with them who are ready to continue the great work after they have left. Neville Sands from Palmetto Point has worked alongside Chris for 21 years running the ambulance and Jason Thompson also from Palmetto Point has been part of the team for 4 or 5 years.
So Friday night everybody who wishes to show their appreciation is welcome 7 – 9pm at Sunset. I need to supply a good few boxes of Kleenex as well and I know that plenty of tears will be shed – it will be an emotional night – but there is absolutely nothing wrong with shedding tears of gratitude for what they have done, tears of sadness because they are leaving and tears of joy at what may be waiting round the corner for them in their new and unknown adventure of life …..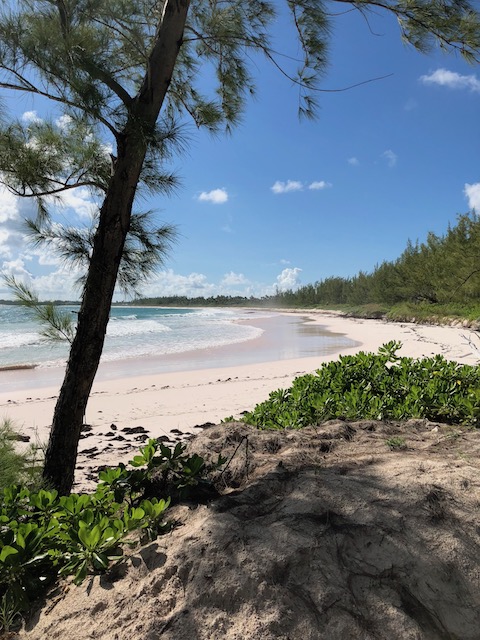 And now a quick word and link to our new website – we are called Governors Harbour Collection – here is the link – https://governorsharbourcollection.com
We still have to link the blog to the new website but in the meantime you can check out the new site. We are not quite ready with our own onsite payment portal yet – but that is coming very soon…..