Great news and a preview – Bahama Hand Prints are opening in Governors Harbour. They are going to be in the Pink Perch building – just across the road from our office at the bottom of the up hill …. And guess who had a sneak preview prior to the opening on Saturday 17th November – yes it was me …..
This is a beautiful store with lots of great items you will want to buy.  They specialize in printed fabrics – designed , printed and items all made in the Bahamas. They have been in existence since 1966 and it is a delight to find such a classy and desirable Bahamian company producing high quality goods. They are a lifestyle brand and cater to all ages and all aspects of of home wares and clothing.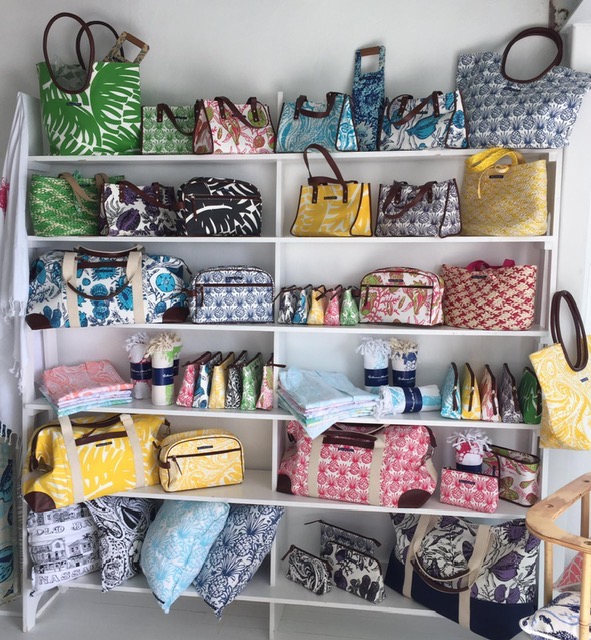 The majority of their clothing is for women and children – but there are men's and boy's shirts as well.
Now let me tell you about the range of bags that they do as well – fabulous ! From small make-up bags , wash bags, clutches up to large size totes – all in a range of Bahamian themed prints. And the colors are a joy – pink, purple, yellow, green, blue, – colors to cheer up the gloomiest days and remind you of your time here in Eleuthera.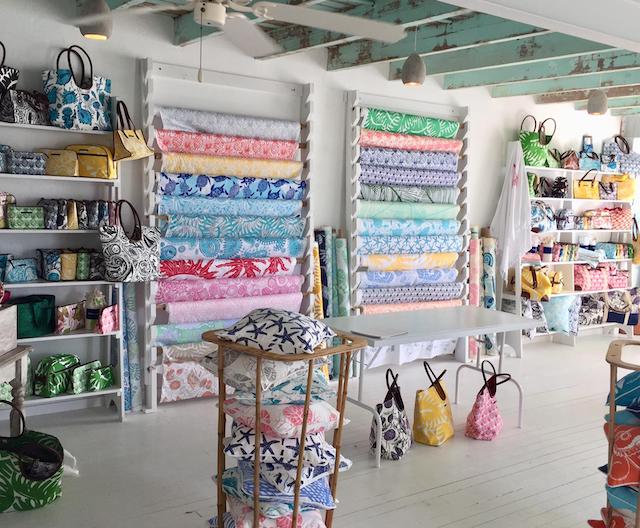 Very exciting for me personally is the range of fabrics sold by the yard. There are different weights of fabric available – from lightweight cotton for garments through to linen weight for curtains and upholstery. Expect to see some great new pillows appearing in some of our rental houses and apartments.  I particularly have my eye on a great design with pink flamingos on it – perfect for some fun pillows ……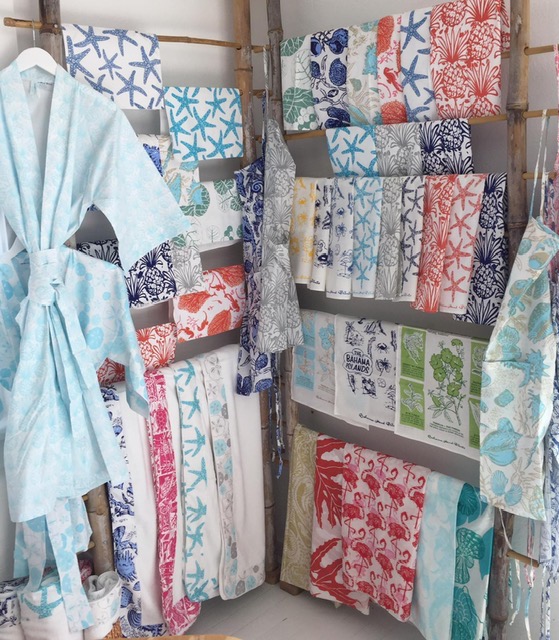 This place will be a big success and deserves to be …… There are items to appeal to visitors wanting to take a momento back home with them – as well as items appealing to people who live here.
Bahama Hand Prints is run by Alannah Van Onselen who was born and brought up in Nassau and has recently returned to the island. She is a dynamic driving force with a great eye for style and design, and she has built a great team around her as well…… The company is based in Nassau and has a factory and shop just by Paradise Island Bridge. Plus they are about to open a concession store in our favorite spot – The Island House.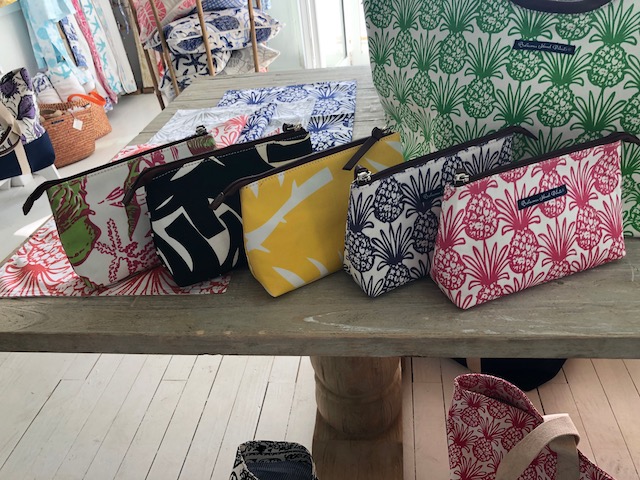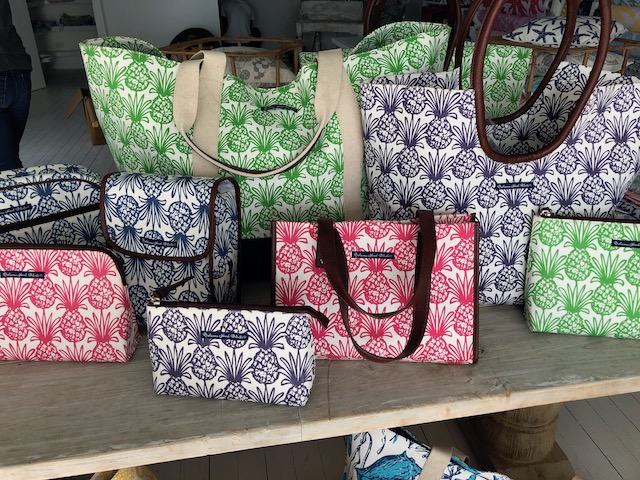 Opening day is Saturday 17th November – and general opening times will be 10am – 5pm Monday – Saturday – but these will be confirmed nearer the time.
Do check out the store when you are here and take home something gorgeous …. As they say on their Facebook page – Inspired by the Sun !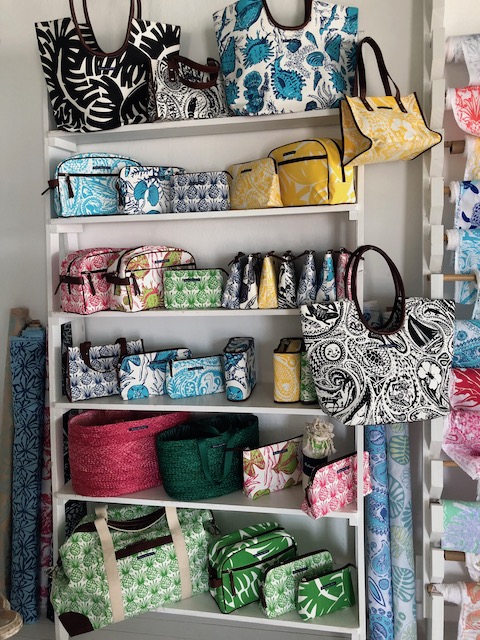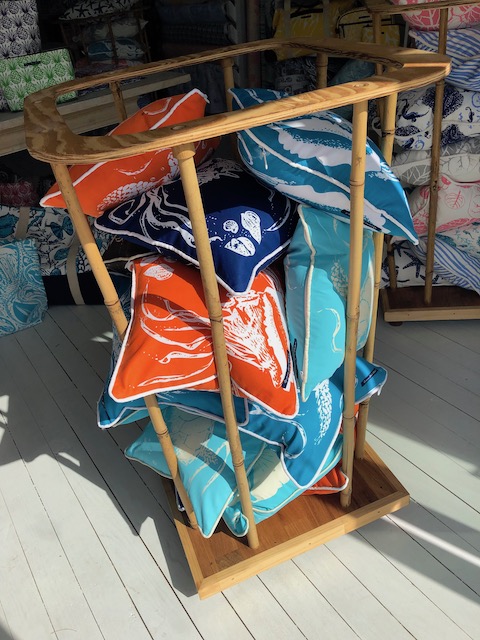 Many thanks to Alannah for the first 3 pictures……