Great news this week that the Island Farm and the Buccaneer are both open again. So we can have lovely fresh greens and goodies from the farm – no fresh baked bread until the week of Thanksgiving . The farm also now sells a great selection of beers, wines and spirits as well as a fridge full of great items.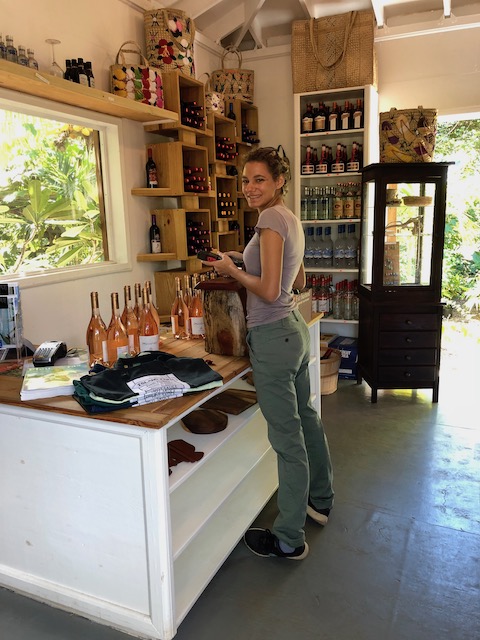 This week I bought some of their delicious home made hummus and a couple of things I had not tried before – the Onion and Turmeric Sauerkraut is delicious and also very good for you. Fermented foods seem to be the very popular at the moment and I am looking to consume anything that claims to boost the immune system.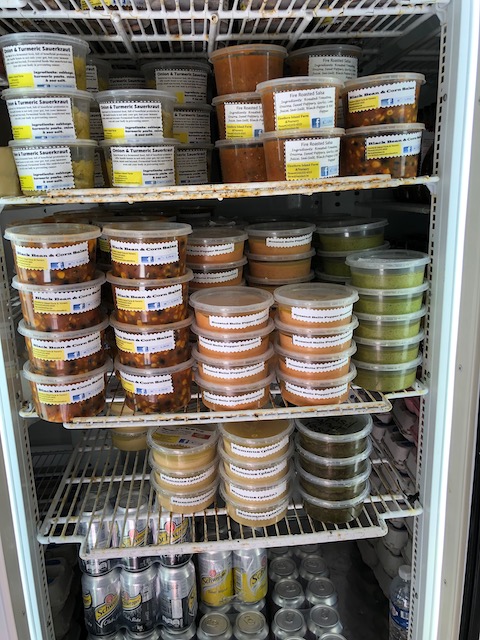 Also delicious is their Bok Choy Kraut – and it is a delight to look at the list of ingredients and see only ingredients that you recognize – Bok Choy, cabbage, onion, celery , garlic, grated horseradish, sea salt and hot pepper flakes. No chemicals or preservatives just honest to goodness food !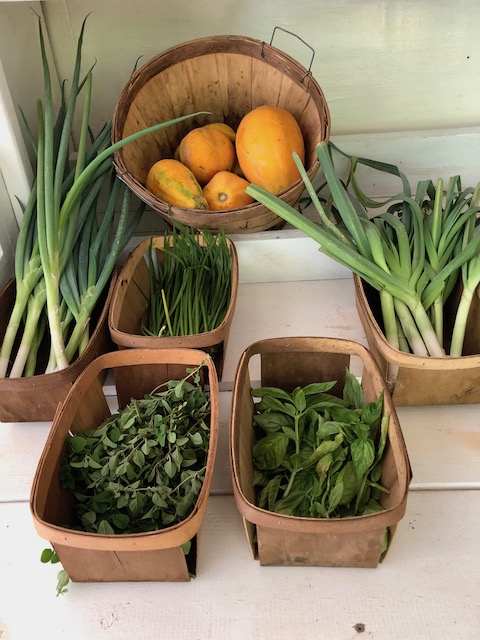 One of the other things I was delighted to notice was that they are selling re-usable bags to take you purchases home in. The use of plastic bags continues to blight our island as well as much of the rest of the world. I have been banging the – bring your re-usable shopping bags – drum for a long time and will continue to do so. I have gifted bags to various people which I think is a good way to get people on board.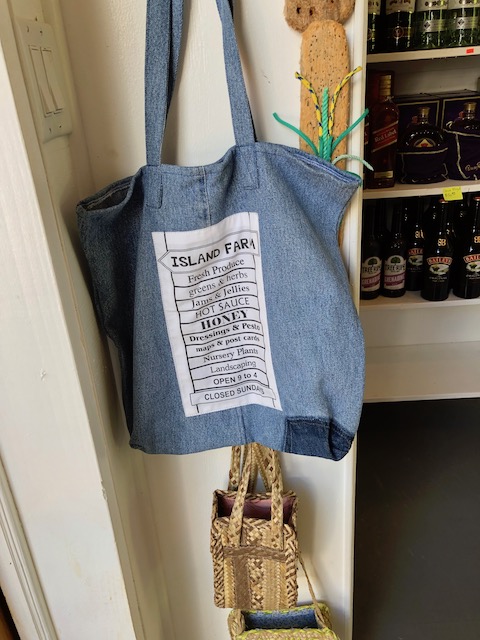 My particular favorites are the BAGGU bags – various places sell them but here is a link to Amazon which sells them ….. I pick them up wherever I see them and always have 3 in my handbag – they fold up into their own little pouch and take up very little space and no weight at all….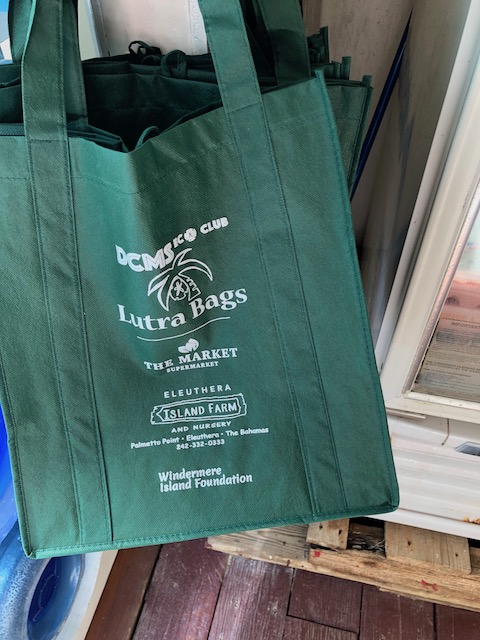 At the farm they are selling the Lutra bags for  $6 donation as well as some swanky Island Farm denim bags which are a great reminder for those of you away from the island as to what is here for you. These sturdy totes are $30 and worth every cent ! Of course these would have to be picked up on a trip here – but in the meantime do try to get in the habit of refusing plastic bags…..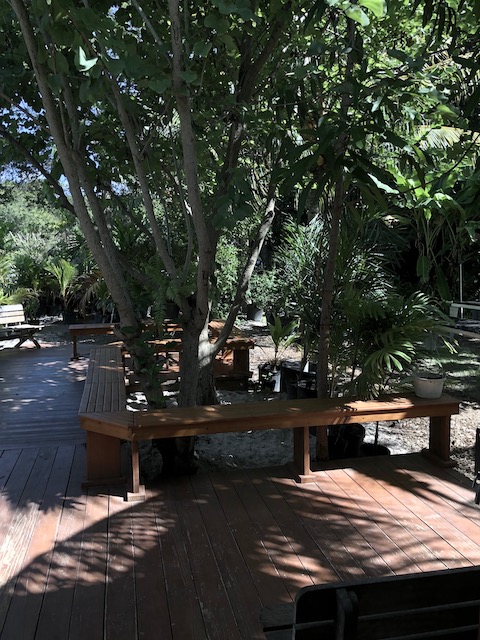 And the Buccaneer is open again – yippee ! This is a great place to stop by and enjoy a meal – whether it is breakfast, lunch or dinner. The staff are friendly and the food is always well cooked and presented. Plus the outside deck is a great place to sit and watch the goings on while enjoying a drink……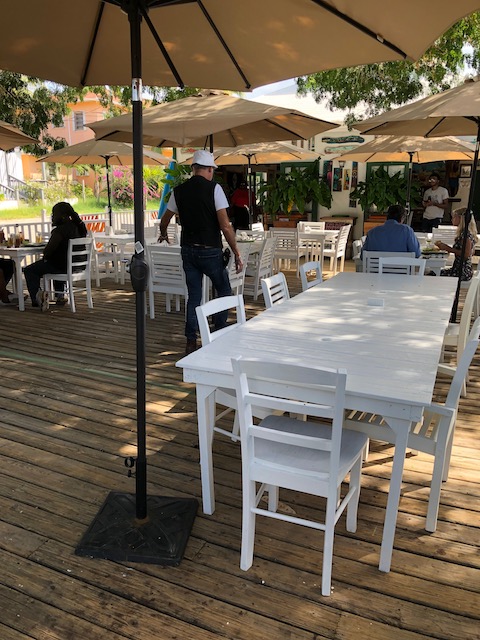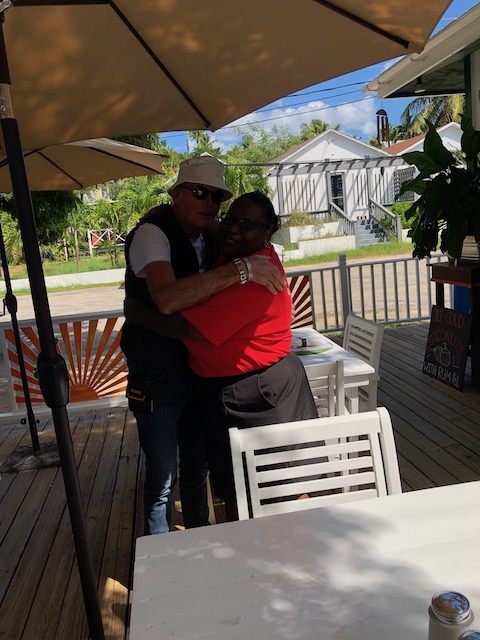 News next week of Tippy's opening as well as the usual Halloween shots from Colman Towers…..
But in the meantime Bacchus Fine Foods kick off Happy Hour season again with a Halloween Special. Please note – Happy Hour will now be on  Wednesday evenings instead of Fridays.
This is the best sign I have seen in a long time !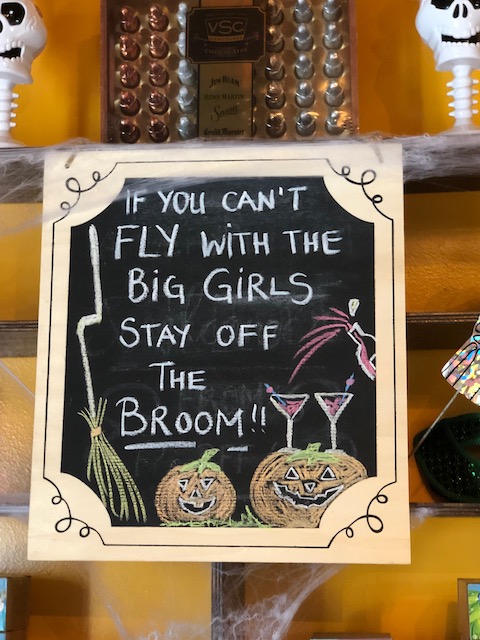 Sorry that this is right at the bottom – I just wanted to say that of course we are delighted at our favorite places opening up again – but a HUGE cheer to Bacchus Fine Foods and 1648 for staying open all through the quietest time on the island.
We really appreciate you doing that – thank you…….