Latest in my Best of Eleuthera series I am delighted to write about the Glass Window Bar and Grill.
This week Jane and I decided to have a day down north here in Eleuthera. I wanted to visit North Eleuthera Shopping Center to stock up on bulk buys of cleaning items etc – really exciting stuff – toilet rolls, kitchen paper – you get the idea ! Any way we stopped off in Gregory Town to have a lovely long browse through my favorite gift shop on the island. Pam Thompson's Island Made Gift Shop – I have written about it before but it is so good I am mentioning it again. For gifts with style and humor – this is the place……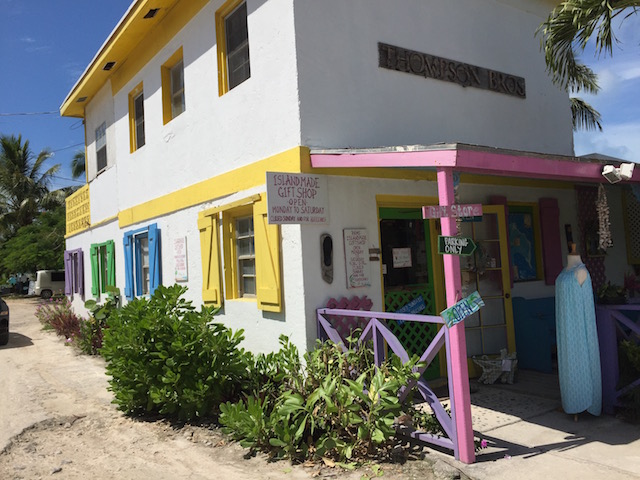 I bought 3 T shirts for our youngest grandchildren, a couple of Pam's wonderful painted wooden wall plaques of comfortably sized Bahamian ladies ( you know the phrase – built for comfort not for speed ! – enough said ) which I am decorating a powder room with – and a new collar for a puppy ! We are ready to find a new potcake to love – word is out to find one …..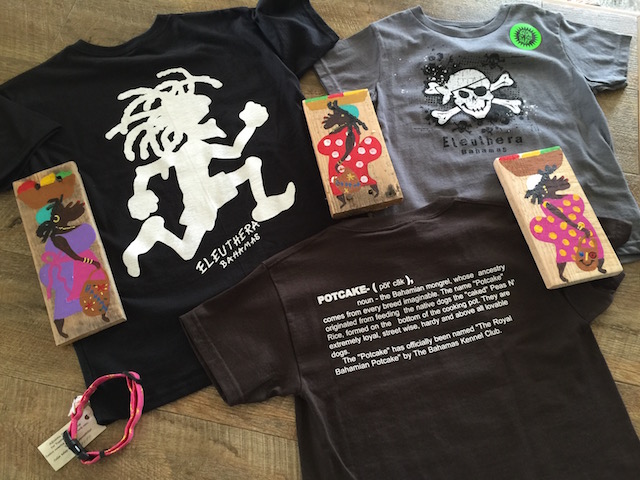 After that we drove on up to shop and on the way back we stopped at the new Glass Window Bar and Grille to check it out …. This place is so great and it has a lovely story behind it as well. I met with the owner Keno Johnson – he is from Lower Bogue – and he used to manage the 3 Island Sporting Lodge at the 3 Island Dock where the ferry to Harbour Island runs from. As it's name suggests Glass Window Bar and Grill is situated right at the Glass Window Bridge – so it perfect to stop for a cold drink and something to eat when viewing the sight from the bridge.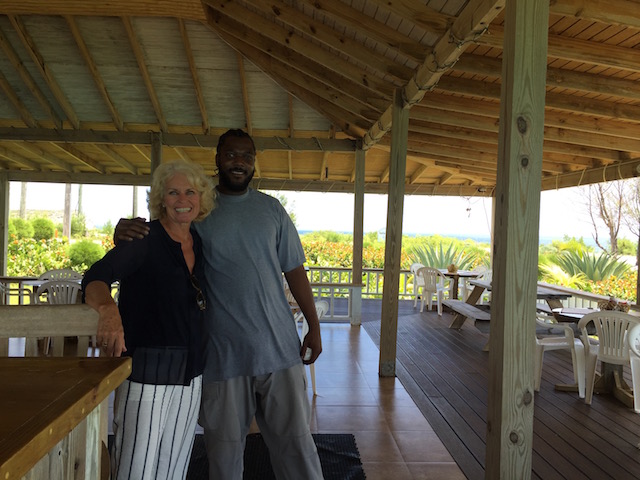 The land had belonged to Keno's father – Daniel Johnson – and he had always dreamed of having a bar right there. Tragically Daniel was killed in a rail accident in South Carolina in 1991 when Keno was only 7 years old- but Keno kept the dream of his father close and it became a legacy that he – and his family – worked hard to achieve.  Now the bar and grill is open and running and of course his father is remembered as the person who first had the idea. Sadly Keno's mother died last year before the bar opened – but she had lived to see her late husband's dream becoming a reality.
Now Keno is developing his own dream along with members of his family – he plans to build some cottages and turn it into a small resort – with steps down to the beach where paddle boards and kayaks will be available. Of course the bar and grill will develop even more business – and a souvenir shop is also planned. The views are simply stunning and the place always catches a breeze so it makes for a perfect spot for relaxing with a cold one !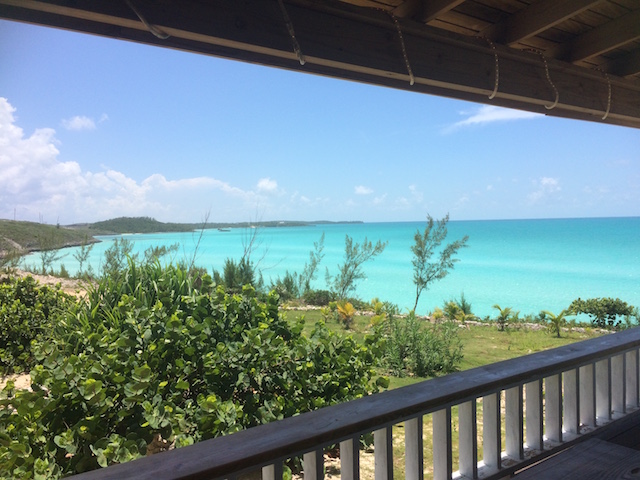 Check out the menu for great Bahamian style food beautifully cooked – as well as special featured dishes such as lobster pasta and grilled lobster with pineapple salsa along with El Karaka salad…. El Karaka was Daniel's nickname – after the first bar that he opened in Lower Bogue. Also check out the grilled pineapple when it is available……
Glass Window Bar and Grill is open 7 days a week from 8am – 10pm and as I said the views are just amazing – the staff are friendly – the beers are cold – and the dream is a reality – visit and tell them I told you about it !!!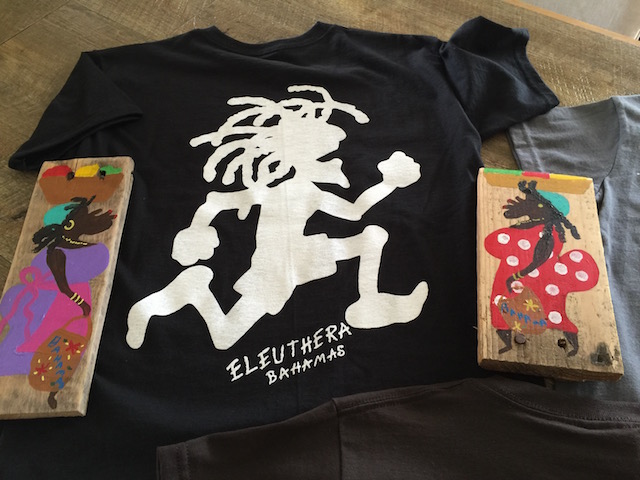 By the way – you may have heard the confusing way local people talk about traveling down north and up south. Do you know why ? It is from the sailing days when the prevailing winds gave rise to it. Down wind meant traveling north and up wind meant traveling south – and so down north and up south stuck – interesting if confusing !
You learn something every week right ?